The Independent's journalism is supported by our readers. When you purchase through links on our site, we may earn commission.
Radiohead new album: How to listen to A Moon Shaped Pool online
The album was rumoured to be called Dawn Chorus and is yet to be released on Spotify
Jack Shepherd Comments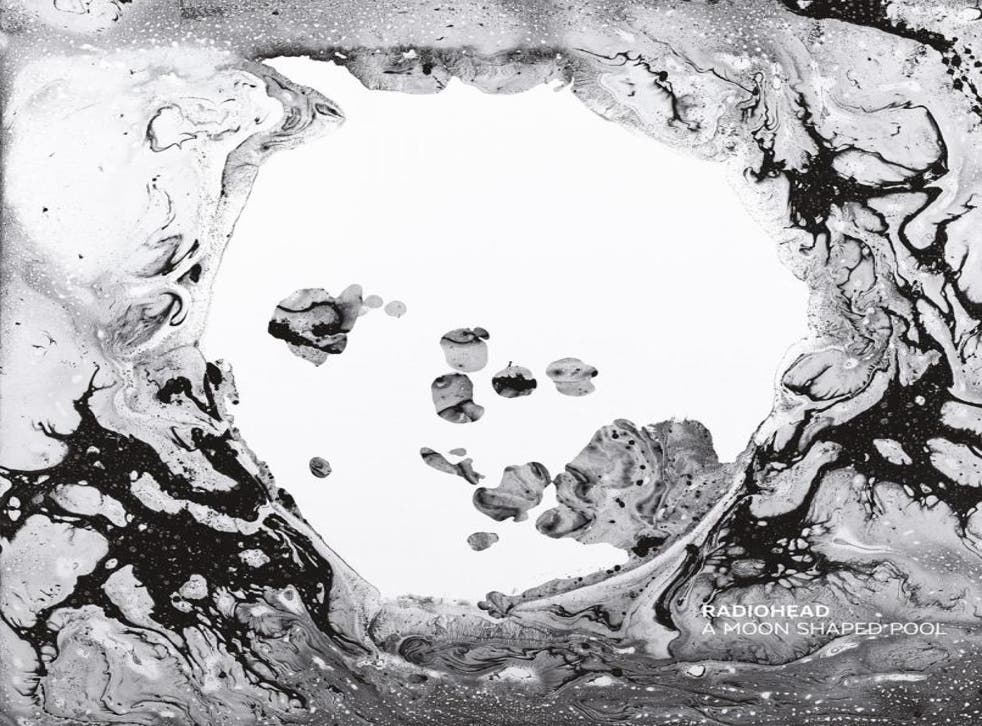 Radiohead's hotly-awaited new album, titled A Moon Shaped Pool, has finally been released.
The band's ninth album has been made available to purchase digitally via their official website, where you can also preorder both Vinyl and CD versions for the 17th June.
There are currently three options if you download the record: MP3, 16-bit WAV or 24-bit WAV, costing £9, £11 and £13 respectively.
Through the website, the CD costs £10, standard vinyl is £20 (comes with 16-bit WAV download), while a special, heavy-weight vinyl edition costs £60 and comes with part of the album's master tape.
The 11-track record is available to stream through both Tidal and Apple Music, but is yet to be made available on Spotify. A subscription to Tidal costs £9.99 a month for the premium service and £19.99 for the high-fi service (giving higher quality streams). Meanwhile, Apple Music is £9.99, or £14.99 for six family members.
Music festivals guide 2016

Show all 20
A Moon Shaped Pool leaked two hours before its official release time on Google Play, with eager fans dissecting the album before being officially released.
Spotify has refused to comment on when the album will be available to listen to, but did issue a statement saying: "Radiohead's new singles 'Burn the Witch' and 'Daydreaming' are already available on Spotify and we look forward to making the rest of A Moon Shaped Pool available on Spotify as soon as we can."
Both previously released singles "Burn the Witch" and "Daydreaming" feature on the album. The latter's music video was directed by There Will Be Blood's Paul Thomas Anderson, as was widely rumoured before its release.
Fans were speculating that the new album would be called Dawn Chorus after the band set up a new company with the same name in October 2015.
Yorke mentioned an unfinished song called "Dawn Chorus" in an interview from 2009, while the first Sunday of May - the day they released "Burn the Witch" - is known as International Dawn Chorus Day.
The meaning behind Dawn Chorus remains a mystery, as there is no track on the album with that title.
A Moon Shaped Pool's tracklisting as follows:
'Burn The Witch'
'Daydreaming'
'Decks Dark'
'Desert Island Disk'
'Ful Stop'
'Glass Eyes'
'Identikit'
'The Numbers'
'Present Tense'
'Tinker Tailor Soldier Sailor Rich Man Poor Man Beggar Man Thief'
'True Love Waits'
Click here to pre-order a Moon Shaped Pool from HMV on vinyl or CD and receive a complimentary digital copy
Register for free to continue reading
Registration is a free and easy way to support our truly independent journalism
By registering, you will also enjoy limited access to Premium articles, exclusive newsletters, commenting, and virtual events with our leading journalists
Already have an account? sign in
Register for free to continue reading
Registration is a free and easy way to support our truly independent journalism
By registering, you will also enjoy limited access to Premium articles, exclusive newsletters, commenting, and virtual events with our leading journalists
Already have an account? sign in
Join our new commenting forum
Join thought-provoking conversations, follow other Independent readers and see their replies