Revealed in a newly discovered interview: What the Beatles thought about Elvis
'The King': We don't like his new stuff much!
Paul Bignell
Sunday 11 November 2012 14:40 Comments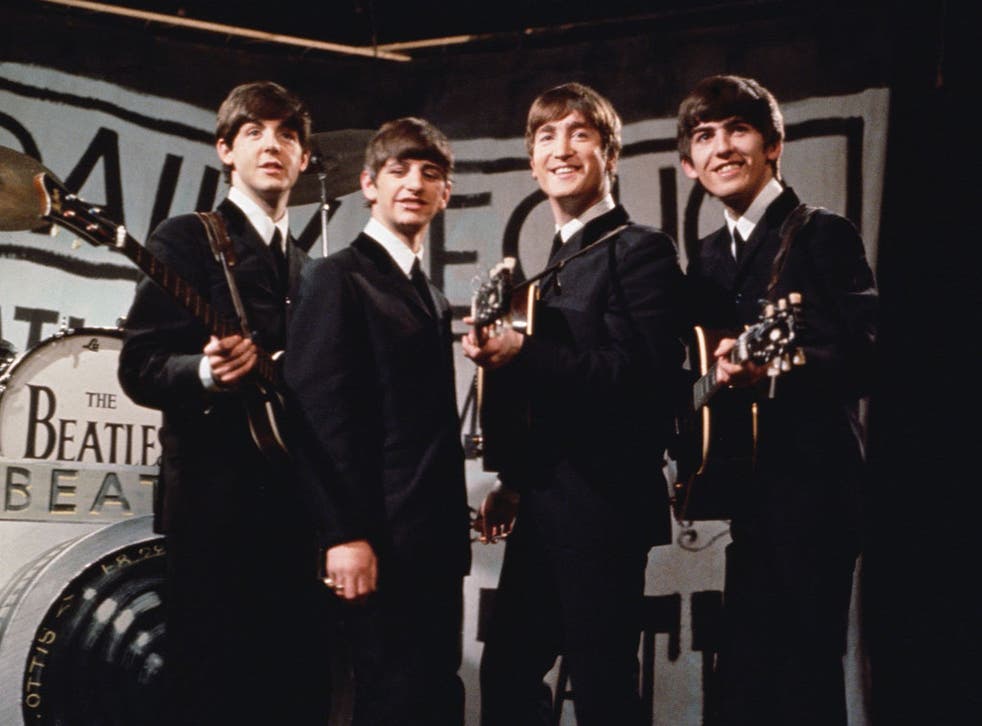 He was the King of Rock'n'Roll, who could reduce millions to a swooning frenzy with a flick of his hips. They were the Fab Four, who drove legions of girls to a screaming, hysterical frenzy with a shake of their mop-tops. For the cameras, the King and the Fabs were all mutual bonhomie and back-slapping. But a newly discovered interview reveals how the Beatles, at the height of their fame, slate Elvis for not playing live and pour scorn on their roots, their films and even some of their fans.
Given to a US DJ called Jerry G Bishop over a series of weeks as the group travelled around the States on their 1965 summer tour, the previously unreleased interviews have remained in the hands of an LA record executive – until now.
One interview reveals snide put-downs on everything from the Cavern Club ("a dirty old cellar") to musicals ("they're boring") and some of the band's fans, who only turned up at gigs "to riot". Even their own films don't escape. On Help! John Lennon admits: "It's a bit of a let-down when it gets to the Bahamas ..."
Bishop was given unparalleled access to the band after building a strong rapport with John, Paul, George, Ringo and their entourage. Presley, though a hero of theirs, was scorned after they first met in Memphis that year.
A cocky McCartney dismisses the King's 1960s output: "Yeah, well of course, since when I was 16, I've loved his records. We used to do a lot of his songs until we started doing our own … but I don't like the new stuff half as much – we told him that last night."
Presley had all but given up making music in the mid-60s and had become something of a recluse, shunning personal appearances and spending most of his time making films. Most of what he did release was critically panned. From 1964 through to 1968, he only had one top-10 hit.
In another honest assessment of Elvis, Lennon said he quizzed him on why he only made films: "We were asking him about just making movies, and not making any [personal] appearances, and I think he enjoys making movies so much ... We couldn't stand not doing personal appearances – we get bored quickly." When asked by Bishop whether a joint Elvis/Beatles album was in the pipeline, Lennon retorted: "None of us have ever liked those albums where they put two people together. I'd hate an album like that."
The tape is expected to fetch up to £35,000 when it is sold at auction in London at the end of this month.
Ted Owen, CEO of auctioneers Fame Bureau, said: "This master tape is totally un-edited and we hear for the first time in interview the Beatles' comments the night after meeting Elvis. Where the band did do an amazing amount of interviews during their existence, these interviews were generally filled with sarcasm and very often on the hoof. But they took a liking to Jerry G, who they felt was on the same wavelength as them and consequently allowed him to travel with them and be pleasant with them in hotel rooms."
Enjoy unlimited access to 70 million ad-free songs and podcasts with Amazon Music Sign up now for a 30-day free trial
Sign up
Clip: Paul McCartney discusses in 1965 how the Beatles tried to persuade Elvis Presley to start releasing rock and country music again, after meeting him for the first time on their US tour
Register for free to continue reading
Registration is a free and easy way to support our truly independent journalism
By registering, you will also enjoy limited access to Premium articles, exclusive newsletters, commenting, and virtual events with our leading journalists
Already have an account? sign in
Join our new commenting forum
Join thought-provoking conversations, follow other Independent readers and see their replies