Rihanna fans call for singer to replace queen Elizabeth II as Barbados's head of state
'It's time for the rightful queen to sit upon her throne'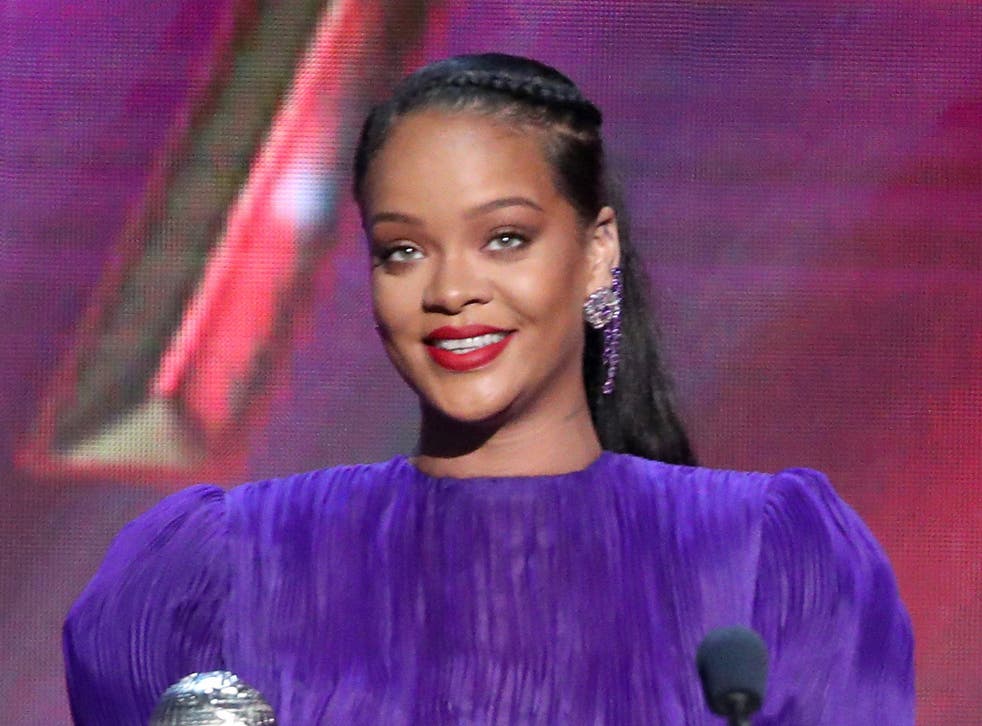 Leer en Español
Fans of Rihanna have called for the singer and songwriter to replace the Queen as Barbados's head of state.
It was recently confirmed that the Carribbean island is set to remove the monarch when it becomes a republic.
On Tuesday, it was announced that Barbados would "fully leave [its] colonial past behind" in 2021.
Prime minister Mia Mottley then confirmed that a new head of state would be installed.
"This is the ultimate statement of confidence in who we are and what we are capable of achieving," Mottley said in her speech.
On social media, many people were proposing that the role should go to Rihanna, the globally successful music artist who was born in Saint Michael, Barbados.
Rihanna is perhaps the best-known Barbadian celebrity outside of the country's borders, with more than 250 million record sales to her name worldwide.
"Big up Barbados for this," wrote one Twitter user. "It's time for the rightful queen to sit upon her throne @rihanna."
"Rihanna didn't release new music because she will be queen of Barbados when Queen Elizabeth will be out," joked another.
"Barbados are removing the Queen as head of state: it's make room for Rihanna isn't it??," wrote someone else.
Join our new commenting forum
Join thought-provoking conversations, follow other Independent readers and see their replies