John Legend explains why Rita Ora was lip syncing at Macy's Thanksgiving parade
Singer performed in freezing conditions during the annual Thanksgiving event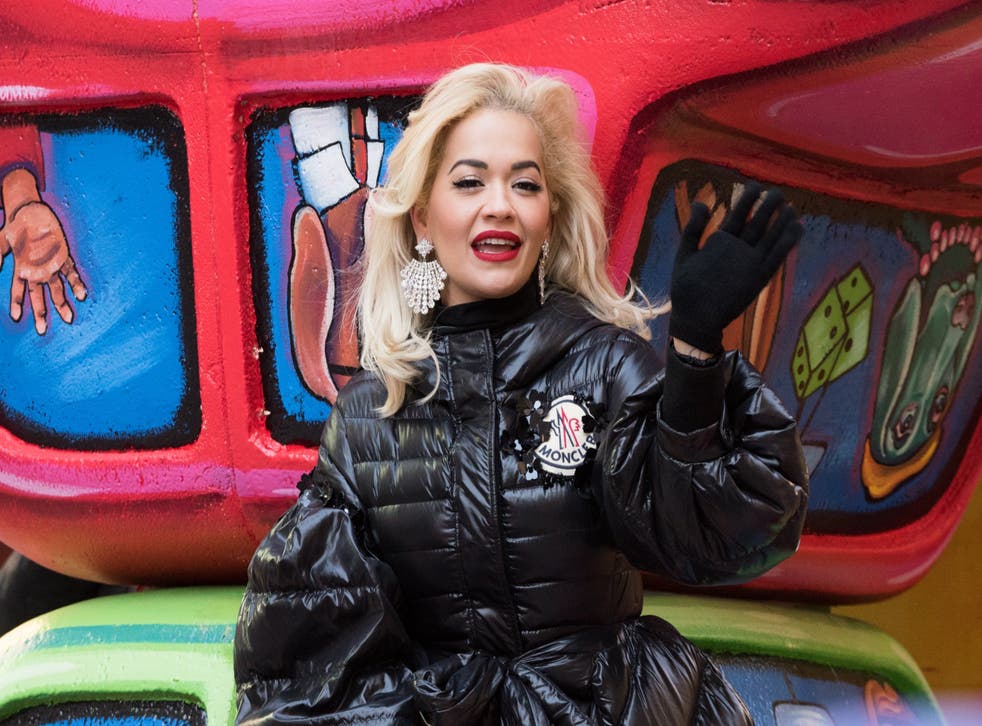 John Legend came to Rita Ora's defence after fans watching the Macy's Thanksgiving Parade in New York accused her of lip syncing during the performance.
The British pop star, who just released her new album Phoenix, was shown in a clip standing on a float and appearing to sing, but with her lip movements and the music looking out of sync.
People on social media were quick to call out Ora. However, Macy's explained that the issues were due to technical difficulties and apologised, adding that the problems were out of Ora's control.
Legend, who had also performed at the parade, then stepped in and explained why the lip syncing was necessary.
"Fun fact," he tweeted. "We all have to lip sync on this parade because the floats don't have the capacity to handle the sound requirements for a live performance.
"Hope y'all enjoyed it anyway. Known that if you come to my shows, the vocals are 100 per cent live!"
Ora retweeted Legend's post and added: "Thank you for clarifying what I was about to also tweet. It's annoying for us but anyway! All my shows are 100 per cent live always have been. When you come to an ORA show get ready! Back to holidays!"
The 40 best albums to listen to before you die

Show all 40
Ora's second album Phoenix has received mostly positive reviews from critics. Reviewing for The Independent, Alexandra Pollard said the record – Ora's first since her 2012 debut – was worth the wait and praised it for being "surprisingly coherent", given the "stuttering, protracted process it's been through to get here".
Join our new commenting forum
Join thought-provoking conversations, follow other Independent readers and see their replies