Robin Thicke admits he did not actually write 'Blurred Lines'
Singer says Pharrell Williams wrote and produced the controversial song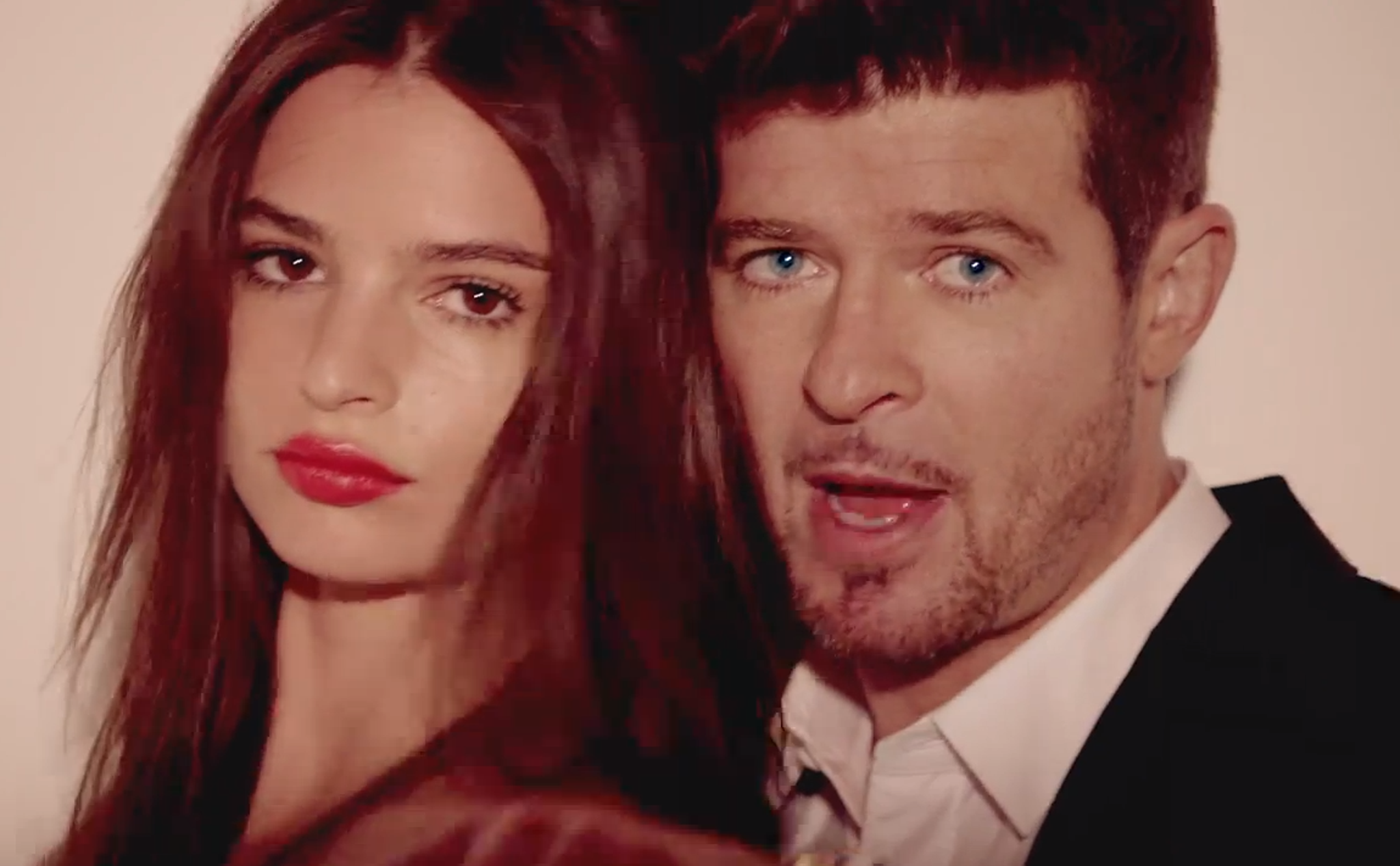 Robin Thicke has proven he is not even a one-hit wonder after admitting he did not actually write controversial single "Blurred Lines".
The singer, 37, said he was high on painkillers and alcohol in 2013 when the collaboration with Pharrell Williams became a radio and club favourite – and said he had exaggerated his contribution to writing the song, according to court papers filed on Monday.
Instead, Williams said in a statement that he had composed the melody and written the lyrics for "Blurred Lines", while Thicke had "embellished" the song.
The previously unreleased statements were filed at the Los Angeles federal court yesterday in connection with a lawsuit brought by the estate of Marvin Gaye against Thicke and Williams, which claims that the pair stole from Gaye's 1977 song "Got to Give it Up".
But in his April statement, which was obtained by The Hollywood Reporter, Thicke said he had been absent for much of the track's composition due to being under the influence of opioid painkiller Vicodin mixed with alcohol.
"I was high on Vicodin and alcohol when I showed up at the studio. So my recollection is when we made the song, I thought I wanted — I — I wanted to be more involved than I actually was by the time, nine months later, it became a huge hit and I wanted credit," Thicke said in the statement. He added that he was no longer taking Vicodin.
Representatives for Williams did not respond to requests for comment, Reuters reported.
"Blurred Lines" topped the charts last summer, but was widely criticised for trivialising sexual violence, objectifying women and "reinforcing rape", through lyrics such as "I know you want it" and "Nothing like your last guy/ He don't smack that ass and pull your hair like that".
Katie Russell, a spokeswoman for Rape Crisis, a charity that raises awareness and understanding of sexual violence, told The Independent that the lyrics "seem to glamourise violence against women and to reinforce rape myths, which we strive to dispel".
Despite the criticism, Thicke admitted that he was "envious" of Williams for penning the song.
"The biggest hit of my career was written and produced by somebody else, and I was jealous and I wanted some of the credit," he said in the statement.
"I started kind of convincing myself that I was a little more part of it than I was."
Join our commenting forum
Join thought-provoking conversations, follow other Independent readers and see their replies