Robin Thicke trolled after #AskThicke Twitter publicity stunt goes horribly wrong
VH1 probably wasn't expecting the torrent of abuse received during its live Q&A with the "Blurred Lines" singer yesterday
Jenn Selby
Wednesday 02 July 2014 18:30 Comments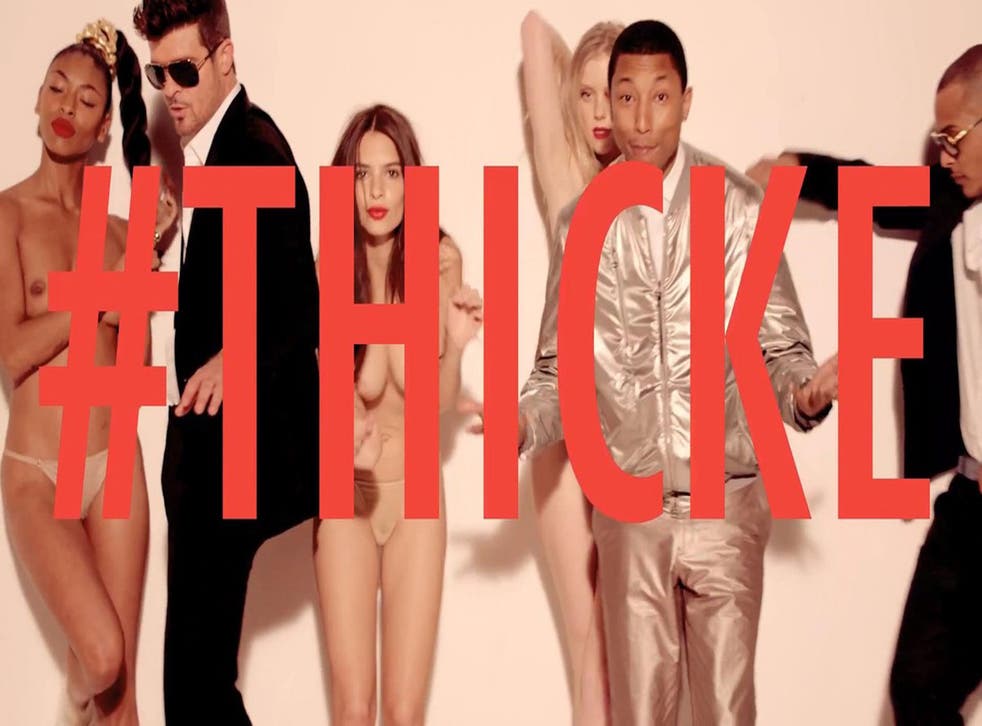 Whoever dreamt up the idea of hosting a live Twitter Q&A with "poster boy for misogyny" Robin Thicke will no doubt remain stuck in a perpetual facepalm cycle until the end of the week.
Because instead of receiving hoards of questions probing the singer for vital information on his favourite sandwich filling and what his spirit animal is, the #AskThicke hashtag grew into an altogether angrier publicity beast.
The stunt was organised by broadcaster VH1 who, having secured interview time with the R-n-Sleaze star, decided it was best used on social media, where instead of researching questions for him themselves, the general online public would have the chance to quiz him instead.
And this might have worked, too. Had Thicke not been the controversial writer of "Blurred Lines" – a song widely panned for its derogatory lyrics, condemned by women's organisations and banned from several university campuses in Britain.
As well as sparking outrage online, the track was criticised by UK charity Rape Crisis for trivialising sexual violence, objectifying women and "reinforcing rape myths". And followers on Twitter haven't forgotten those facts.
The conversation started off friendly enough, with a smattering of bizarre requests entirely characteristic of Twitter takeovers:
But things soon took a turn, and posts such as these began appearing with alarming regularity, before they flooded the feed entirely:
Which greatly amused Twitter users this morning, who were quick to point out VH1's terrible lapse of judgement after they spotted the hashtag trending:
The Q&A comes after Thicke performed another grovelling rendition of his new track "Get Her Back" at the BET Awards on Sunday (29 June) – a tedious ode to the breakdown of his marriage to actress Paula Patton.
The track does, however, come complete with a laughably bad music video, in which a bloodied, bruised and beaten Thicke stands wincing in pain as he mouths the lyrics to one of the most pitifully boring songs ever to be whined into existence.
Far from the Aviator shades, suit and topless models, this time it's Thicke who's semi-naked and vulnerable, crying in the dark as text messages reading 'I hate myself' and 'You ruined everything' mooch across the screen like angsty teenagers.
Watch it in full below:
Register for free to continue reading
Registration is a free and easy way to support our truly independent journalism
By registering, you will also enjoy limited access to Premium articles, exclusive newsletters, commenting, and virtual events with our leading journalists
Already have an account? sign in
Join our new commenting forum
Join thought-provoking conversations, follow other Independent readers and see their replies