Roger Waters' The Wall Live named third most successful tour of 2012
Only tours by Madonna and Bruce Springsteen were more appealing than the Pink Floyd co-founder's according to Billboard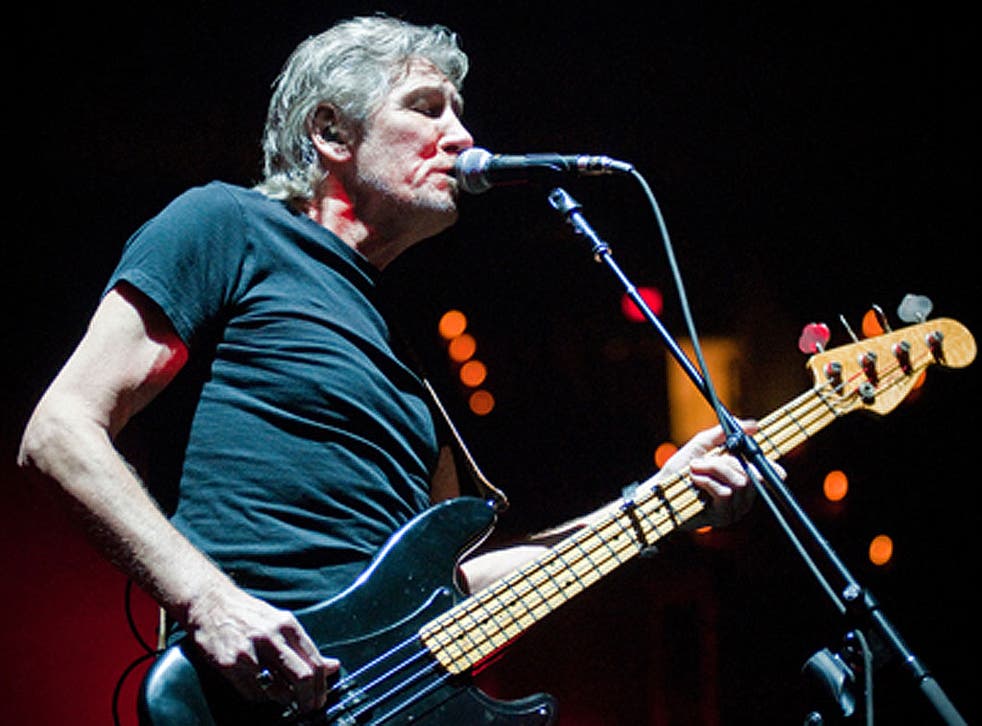 Pink Floyd's heyday may have been in the 1970s, but the band's appeal continues to endure around the world as co-founder Roger Waters was named the third most successful touring artist of the past year.
A total of 72 performances of The Wall Live, a high tech staging of the group's seminal 1979 album, raked in a total of $186.4m in the 12 months from November 2011.
More than 1.6 million fans flocked to the shows this year, according to Billboard, which compiled the statistics. The most successful touring artist of the year was Madonna, followed by Bruce Springsteen and the E Street Band.
The live production of The Wall is to return to Europe next year including a date at Wembley Stadium, Waters revealed in November, after playing a total of 192 shows around the world.
"This wide wall stadium show couldn't have been done 40 years ago. We couldn't have filled the space in a way that would have been emotionally, musically and theatrically satisfying," he said, adding: "Technology has changed. Now we can."
While former band mates Nick Mason and David Gilmour joined Waters on stage last year at London's O2 Arena, he said it was "unlikely" the latter would guest again.
Three years after the album's release, The Wall was adapted into a film, written by Waters and directed by Alan Parker. The live concert was staged in Toronto in 2010, the first time it had been performed in its entirety since 1990 in Berlin.
Pink Floyd was founded in 1965. Waters left in 1985, but Gilmour and Mason continued as Pink Floyd until 1994. After years of acrimony, the band shelved their differences to reunite in 2005 for a performance at the Live 8 event.
Madonna sold out all of the 72 shows on her MDNA tour in the past year during what proved to be a controversial tour bringing in a staggering $228.4m. Bruce Springsteen also played 72 shows, selling out 54, and growing just short of $200m.
Enjoy unlimited access to 70 million ad-free songs and podcasts with Amazon Music Sign up now for a 30-day free trial
Sign up
Despite critical reviews, the enduring popularity of Michael Jackson's music meant the Cirque Du Soleil's Immortal World Tour was the fourth most popular event of the year. It grossed $147.3m during an 183-date run.
Coldplay grossed $147.1m during their 67-date tour as the fifth most successful act, followed by Lady Gaga who sold out each of her 65 shows and brought in $96.4m.
British acts to also feature included Elton John, whose shows brought in $32.9m and Rod Stewart, whose $30.1m came from 35 shows played.
Top ten tours of 2012 (according to Billboard)
1. Madonna
Total Gross: $228,406,085 Number of Shows: 72
Total Attendance: 1,635,176 Number of Sell-Outs: 72
2. Bruce Springsteen & The E Street Band
Total Gross: $199,371,791 Number of Shows: 72
Total Attendance: 2,165,925 Number of Sell-Outs: 54
3. Roger Waters
Total Gross: $186,466,703 Number of Shows: 72
Total Attendance: 1,680,042 Number of Sell-Outs: 51
4. Michael Jackson The Immortal World Tour by Cirque Du Soleil
Total Gross: $147,310,505 Number of Shows: 183
Total Attendance: 1,374,482 Number of Sell-Outs: 9
5. Coldplay
Total Gross: $147,188,828 Number of Shows: 67
Total Attendance: 1,811,787 Number of Sell-Outs: 56
6. Lady Gaga
Total Gross: $124,879,545 Number of Shows: 65
Total Attendance: 1,111,099 Number of Sell-Outs: 65
7. Kenny Chesney & Tim McGraw
Total Gross: $96,458,890 Number of Shows: 23
Total Attendance: 1,085,382 Number of Sell-Outs: 9
8. Van Halen
Total Gross: $54,425,548 Number of Shows: 46
Total Attendance: 522,296 Number of Sell-Outs: 9
9. Jay-Z & Kanye West
Total Gross: $46,986,464 Number of Shows: 31
Total Attendance: 371,777 Number of Sell-Outs: 15
10. Andre Rieu
Total Gross: $46,785,717 Number of Shows: 99
Total Attendance: 490,165 Number of Sell-Outs: 2
Join our new commenting forum
Join thought-provoking conversations, follow other Independent readers and see their replies