'Sample amnesty' will let artists keep royalties if they declare material lifted from other musicians
It is hoped it will prevent expensive copyright disputes over sampling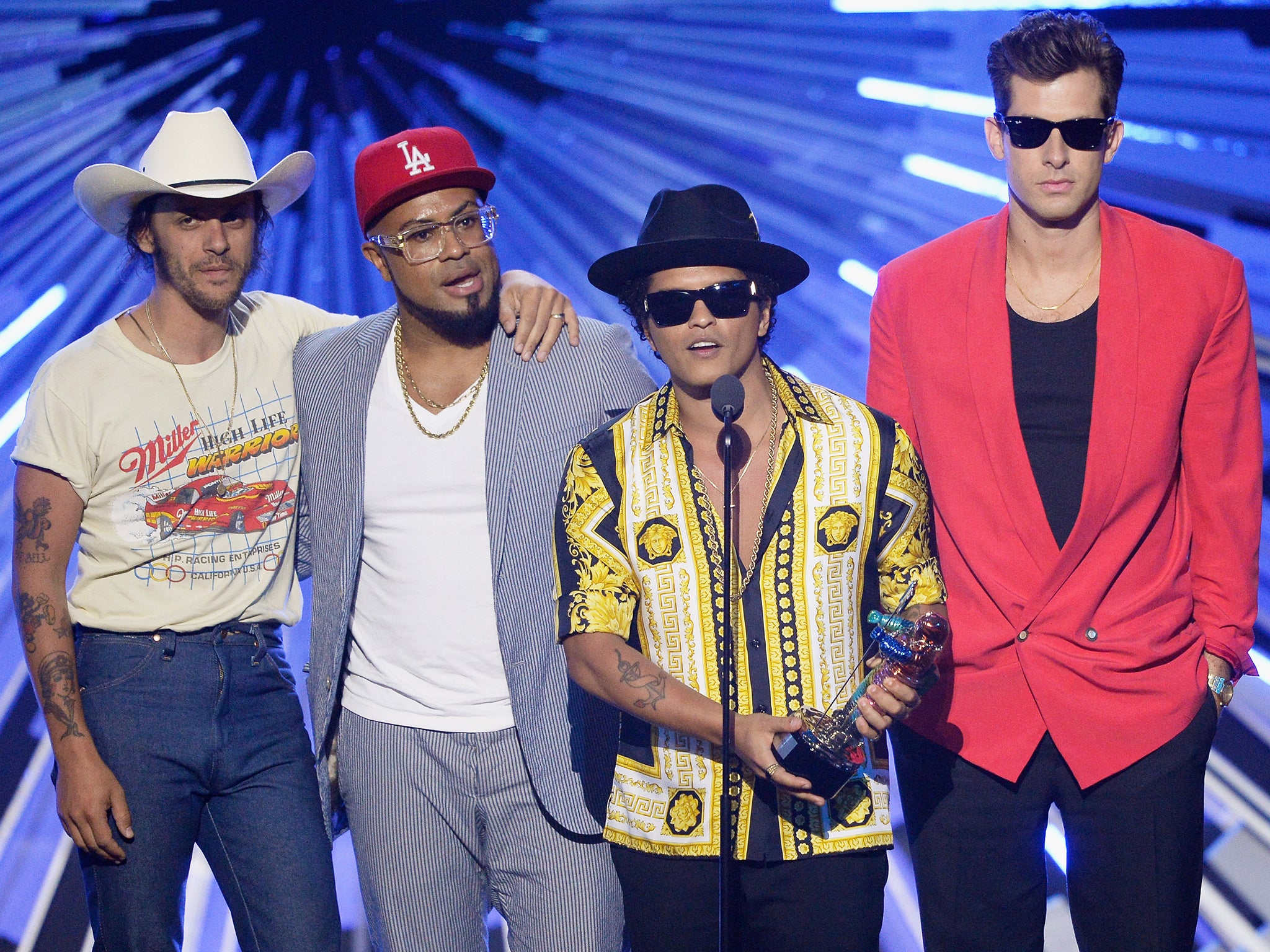 Ever since hip-hop became pop's lingua franca, crafty producers have created new hits using samples from obscure records, often without credit.
Now musicians who have stolen the work of others are being asked to come forward, under a unique "sample amnesty", which will allow them to keep the royalties they have earned in exchange for declaring their source material.
The EMI Production Music catalogue contains thousands of tracks, spanning every genre of music, which over the years have been sampled by artists including Jay Z, Mark Ronson, Nelly and Fatboy Slim.
Its famous works include the themes to Grandstand, Mastermind and the ITV News At Ten - including the "bongs" - as well as "library music" by the composers Alan Hawkshaw, Keith Mansfield and Johnny Pearson, which has found fresh appeal among crate-digging dance producers looking to create fresh grooves from 70s funk recordings.
Rather than chase down and sue musicians who have taken its music without permission, EMI is offering an amnesty.
From Tuesday, anyone who has sampled the catalogue without getting the sample cleared will be able to come forward, declare it, and agree a legitimate release for the recording.
The "sample amnesty", believed to be the first of its kind, will run for 6 months, has been approved by Sony/ATV Music Publishing, which owns EMI Music Publishing and is itself co-owned by the Michael Jackson Estate.
If it's a success, the amnesty could be more widely adopted, helping to prevent expensive copyright disputes over sampling – Mark Ronson's "Uptown Funk" now has 11 credited songwriters after several artists demonstrated that the global hit incorporated samples from their works.
Alex Black, EMI Production Music Global Director, suggested the amnesty. He said: "The catalogue dates back to the 50s and it's become a treasure trove for television adverts and films and is very much in demand by the sampling community.

Enjoy unlimited access to 70 million ad-free songs and podcasts with Amazon Music
Sign up now for a 30-day free trial
Sign up

Enjoy unlimited access to 70 million ad-free songs and podcasts with Amazon Music
Sign up now for a 30-day free trial
Sign up
"There's probably a wealth of underground releases that have used cheeky samples. We clear most samples but there's probably a large body of work that has gone uncleared for some time.
"We're offering those labels and artists the chance to legitimise their master recordings. We will not seek past royalties from the songs created before the amnesty and we will set up a licence going forward on sensible commercial terms.
"The artists can then licence their tracks for advertising for adverts and soundtracks without the fear that EMI will come knocking at the door. The original composer of the source work will get recognition. It works for everybody so we're hoping that people will come forward with something to declare."
Pop music: Good years and bad years
Show all 6
The composers of background library music for television and film, much of it recorded for the KPM Musichouse company, are now hailed as innovative sonic geniuses. Mr Black said: "Because they were not under commercial pressures they could afford to be quite experimental. The tracks are very funky.
"Take Chicken Man (Grange Hill theme composed by Alan Hawkshaw), that's a great groove. We are excited about the potential to bring recognition to our original composers by unearthing great tracks from the past that have sampled their music. We hope the amnesty will create awareness that the catalogue is there to be sampled, legitimately."
EMI Production Music is digitising its library music archive and making the tracks available on its website for amateur and professional musicians to sample and create new works. Playlists of tracks that feature samples from the KPM catalogue have been made available on on Spotify and YouTube.
Songs which have legitimately used samples from the EMI Production Music library include "Stick 2 The Script" by Jay Z ft Beanie Sigel (An Introduction to Eastern Europe, European folk & Grooves); Nelly's "Put Your Hands Up" (Theme From People's Court); "Punk To Funk" by Fatboy Slim (composer Keith Mansfield and Chainsaw by Daniel Merriweather, produced by Mark Ronson, which incorporates "Beat Me 'Til I'm Blue" by Hawkshaw).
A history of sampling
The Sugarhill Gang's 1979 hit "Rapper's Delight" takes hip-hop overground. Chic consider suing but accept royalties for liberal use of its "Good Times" bassline.
Rap tracks sampled old hits with impunity until Gilbert O'Sullivan sued Biz Markie for using his "Alone Again (Naturally)" without permission. The judge ruled: "Thou shalt not steal."
The Verve were forced to pay 100% of their royalties from their 1997 hit "Bitter Sweet Symphony" for its use of a sample from an orchestral cover version of The Rolling Stones' track "The Last Time".
EMI issued a cease and desist order to producer Danger Mouse over The Grey Album in 2004, his web mash-up of The Beatles' self-titled album and Jay-Z's The Black Album over uncleared Beatles samples.
Court awards $7.3m to Marvin Gaye's family after ruling that Robin Thicke and Pharrell Williams's "Blurred Lines" infringed on the soul singer's 1977 song "Got to Give It Up". Pharrell didn't use a sample but accused of taking the "feel" of the song.
Join our commenting forum
Join thought-provoking conversations, follow other Independent readers and see their replies