School of rock: The Smiths, Happy Mondays and Elbow to tutor at Manchester music college
Students at BIMM Manchester might like Mondays after all if Shaun Ryder is taking the lecture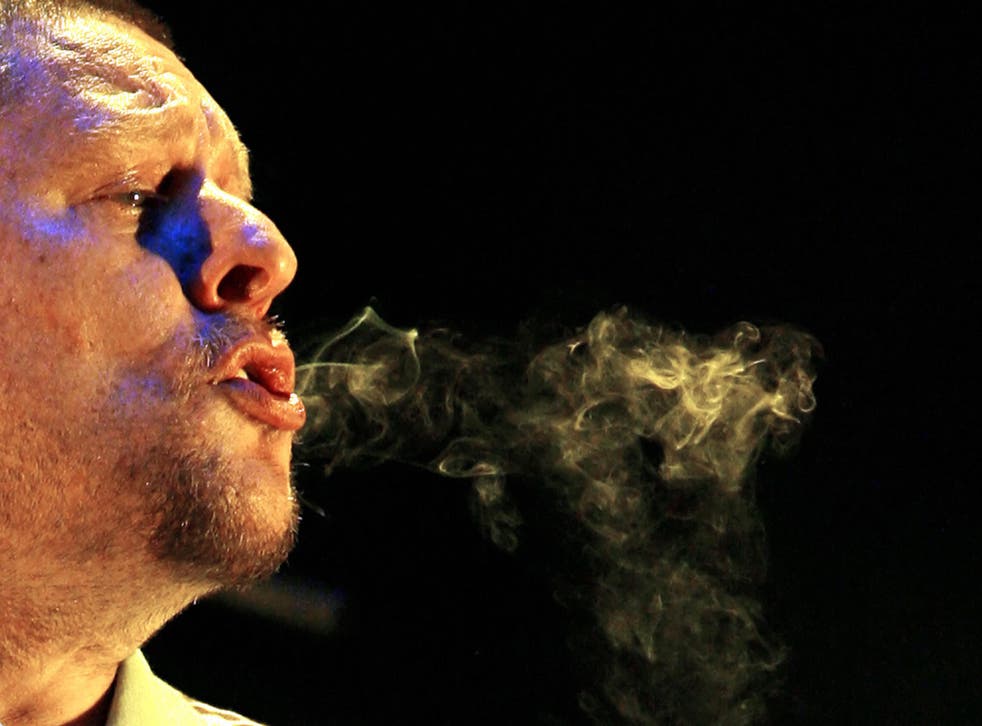 From Morrissey to Shaun Ryder, Manchester is famed for its musical mavericks. Now the city's rock legends will lecture the next generation of hopefuls at a new college offering degree courses in axe-wielding, stagecraft and swagger.
Members of The Smiths, Happy Mondays and Elbow will be guest tutors when the £3.5m new BIMM Manchester campus opens its doors to 200 students in September.
Applications are currently being accepted for a BA (Hons) in Professional Musicianship (Guitar, Drums, Vocals, Songwriting, Bass). A BA (Hons) in Music Business Management and Music Event Management is also offered for those who aspire to a backstage role.
A highlight of the £5,750 course will be a chance to attend lectures from some of Manchester's most prominent musical names. Mike Joyce, drummer with The Smiths, and Richard Jupp, Elbow's drummer, addressed potential students at an open day held by the college today.
Shaun Ryder, the Happy Mondays singer once notorious for his narcotic consumption, is also expected to give the students the benefit of his life experiences, when the institution opens.
Ryder proved a hit when he addressed students at the original BIMM school, the Brighton Institute of Modern Music. Graduates of the college, which has also hosted talks from Lemmy and Rufus Wainwright, include Tom Odell, the Chichester song-writer who will receive the Critics' Choice prize at next month's Brit Awards.
The Manchester classes will give students a grounding in "live performance, technique and stylistic development." But the star tutors will also stress the importance of acquiring the business skills to avoid being ripped off.
"I wish we had something like this when The Smiths were starting out," said Mike Joyce. "Nobody told us about the pitfalls of the music business. We might have avoided the problems we encountered." In 1996, Joyce sued Morrissey and Johnny Marr for £1 million in outstanding Smiths royalties and won.
"When you're young, you just want a record deal. But I'll be talking about my experience of the darker side of being in a band," said Joyce, who hopes to give regular tutorials at the school. "How do you cope with the tedium of touring? How do you divide song-writing royalties?"
Enjoy unlimited access to 70 million ad-free songs and podcasts with Amazon Music Sign up now for a 30-day free trial
Sign up
The drummer is adapting to his new role as a teacher. "There shouldn't be people throwing board dusters. Listening to other musicians should be an invaluable experience."
Ryder will prove an excellent lecturer, believes Vaseema Hamilton, the BIMM Principal. "It's important to have guest tutors who tell it like it is," she said. "There are some salacious anecdotes which the students find exciting but the message Shaun Ryder and the guest tutors stress is the need to be a consummate professional however creative you are."
BIMM, which already has colleges in Bristol, Dublin and London, is offering an alternative to the X Factor, for teenagers who want a career in music. Ms Hamilton said: "We're more accessible than the conservatoires. But BIMM is absolutely not about the X Factor. Our students are passionate and committed to earning a career through hard graft."
BIMM chose Manchester for its new site campus because of its rock heritage. "There's a huge amount of potential musical talent in the area and there's a sense in the city that it's time for something new to happen musically," Ms Hamilton said.
The exclusion of music from Michael Gove's new EBacc qualification could drive youngsters towards specialist academies like the Brit School in Croydon, where Adele and Jessie J studied. "The lack of investment in music and the lack of access to instruments in schools is a national tragedy," Ms Hamilton said.
A second member of The Smiths, Craig Gannon, who became the band's second guitarist, will speak to the students. Could the "rock college" become the scene for the long-awaited Smiths reunion? Joyce said: "Perhaps they'll tell us to come separately on the same day and when we get there, they'll have drums and guitars set up? But I don't really see it happening."
Shaun Ryder's lecture? – as not told to Adam Sherwin
"Ok, top one, sorted. Chile is the f****** UFO capital of the world, right. No, that's the wrong talk.
"Lesson one, protecting your stash. When you're smuggling E's through customs, slip 'em inside an empty Colgate tube.
"Now you've got your stash, then you can learn some instruments. But you'll need a geezer to wave some maracas on stage and walk around in a circle.
"When the record company gives you a huge advance, go to Barbados and blow it on crack. But keep a bit back – you'll need that for rehab.
"The cash should be rolling in so now's the time to split up the band and get on I'm a Celebrity. Then get in shape for the reunion tour. It's all herbal tea and cycling through the Peak District for me now. "Nice one, I'm off to the dentists to get me teeth fixed."
Register for free to continue reading
Registration is a free and easy way to support our truly independent journalism
By registering, you will also enjoy limited access to Premium articles, exclusive newsletters, commenting, and virtual events with our leading journalists
Already have an account? sign in
Register for free to continue reading
Registration is a free and easy way to support our truly independent journalism
By registering, you will also enjoy limited access to Premium articles, exclusive newsletters, commenting, and virtual events with our leading journalists
Already have an account? sign in
Join our new commenting forum
Join thought-provoking conversations, follow other Independent readers and see their replies