Study of 17,000 hit pop songs identifies the years to remember – and the ones best forgotten
1986 was the most repetitive year on record, while 1991 was the most revolutionary, researchers find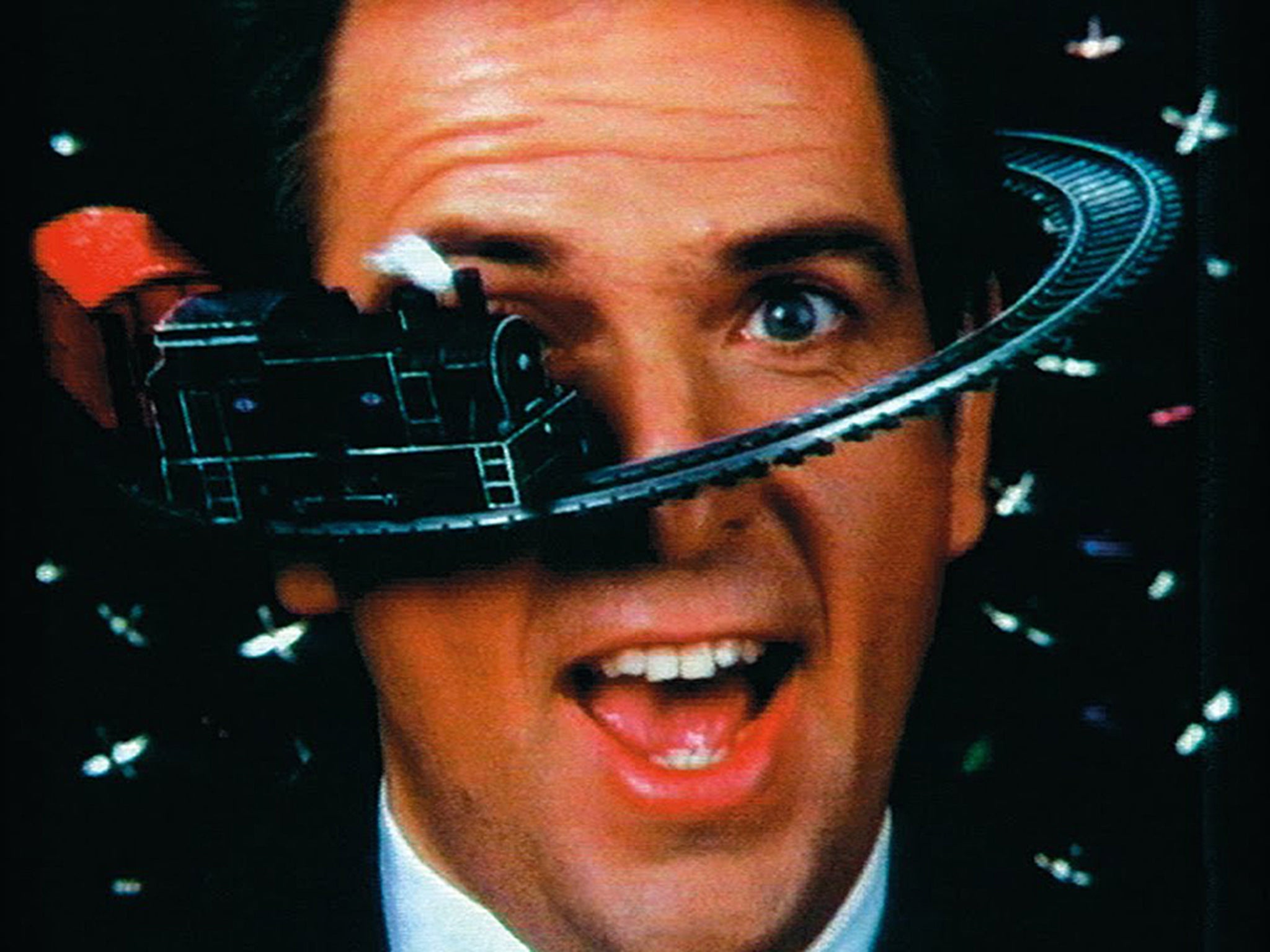 It was the year that Madonna begged Papa Don't Preach and Peter Gabriel dropped his Sledgehammer. Now a scientific study of pop music's evolution has concluded that 1986 was the most repetitive year on record.
Whilst the hits of 1986 morphed into one repetitive thud, 1991 was the most revolutionary year in popular music, as rap broadened the vocabulary of pop, researchers from Queen Mary University of London and Imperial College London found.
With help from music website Last.fm and using the US Billboard Hot 100 as its source material, the scientists employed cutting edge methods including signal processing and text-mining to analyse the musical properties of songs.
Their system automatically grouped 17,000 hit songs by patterns of chord changes and tone allowing researchers to statistically identify trends with what they believe is an unprecedented degree of consistency.
Three years to remember
Show all 3
The study found that 1986 was the least diverse year for the charts, a fact the researchers attribute to the sudden popularisation of drum machines and sampling technology.
Harmonic and rhythmic diversity declined as the metronomic, club-inspired beats of the Pet Shop Boys's West End Girls, the rigid synthesised percussion of Janet Jackson's biggest hits and the dance production trio of Stock, Aitken & Waterman took over the charts.
In rock music too, stadium rock, defined by huge snare drums, wailing guitar solos and crunching power chords drove out the relative melodic sophistication of previous bands. The authors single out "the gated reverb effect famously used by Phil Collins on In The Air tonight, 1981" as an example of the thunderous drum sound copied by every rock band.
The homogenisation of pop began with the 70s rise of genres such as new wave, disco and hard rock, the researchers say, and peaked in 1986.
From then on, the emergence of hip-hop, credited to the popularity of the MTV series Yo! MTV Raps, broadens the frequencies of music with its focus on variable speech patterns, a revival of classic 70s funk breaks and an absence of overdriven guitars.

Enjoy unlimited access to 70 million ad-free songs and podcasts with Amazon Music
Sign up now for a 30-day free trial
Sign up

Enjoy unlimited access to 70 million ad-free songs and podcasts with Amazon Music
Sign up now for a 30-day free trial
Sign up
"The greatest musical revolution in US pop history was not 1964, but 1991 when hip-hop arrived in the charts," the researcher say after finding that, contrary to popular belief, the so-called "British Invasion" of US pop music by groups such as The Beatles and The Rolling Stones, did not start a rock revolution, but only followed existing trends.
The scientists identified "three revolutions: a major one around 1991 and two smaller ones around 1964 and 1983" - the year America embraced synth-based pop.
Many music experts believe that the current day singles chart, dominated by a single dance-pop genre and lacking the diverse genres of previous decades, has never been more repetitive.
But the study, which followed the countdown up to 2010, claims that "contrary to current theories of musical evolution we find no evidence for the progressive homogenisation of music in the charts."
Matthias Mauch, of the School of Electronic Engineering and Computer Science at QMUL, lead author of the paper, said: "For the first time we can measure musical properties in recordings on a large scale. We can actually go beyond what music experts tell us, or what we know ourselves about them, by looking directly into the songs, measuring their makeup, and understanding how they have changed.
"No doubt some will disagree with our scientific approach and think it's too limited for such an emotional subject but I think we can add to the wonder of music by learning more about it. We want to analyse more music from more periods in more countries and build a comprehensive picture of how music evolves."
Hall of fame: The years to remember
1964
The Singing Nun and Bobby Vinton are replaced by The Beatles and The Rolling Stones. But the report says the groups' musical style merely "exaggerated existing trends... towards increased use of major chords and decreased use of 'bright' speech and increased guitar-driven aggression and decreased use of mellow vocals".
1983
Michael Jackson, The Police, Eurythmics and even Dexys Midnight Runners top the US charts in music's second revolutionary epoch. Synthpop, soul and doo-wop (Billy Joel) rub shoulders with Lionel Richie's "All Night Long", which incorporates Caribbean influences alongside funk.
1991
A breakthrough year due to "the rise of hip-hop, rap and related genres, as exemplified by the music of Busta Rhymes, Nas, and Snoop Dogg, who all use chords particularly rarely". However, the academics neglect to explain why "(Everything I Do) I Do It For You" by Bryan Adams is the year's top-seller.
Join our commenting forum
Join thought-provoking conversations, follow other Independent readers and see their replies