Sexually explicit music videos should get ratings, poll reveals
More than 70 per cent also thought regulation should also be applied to sexual material in print and online publications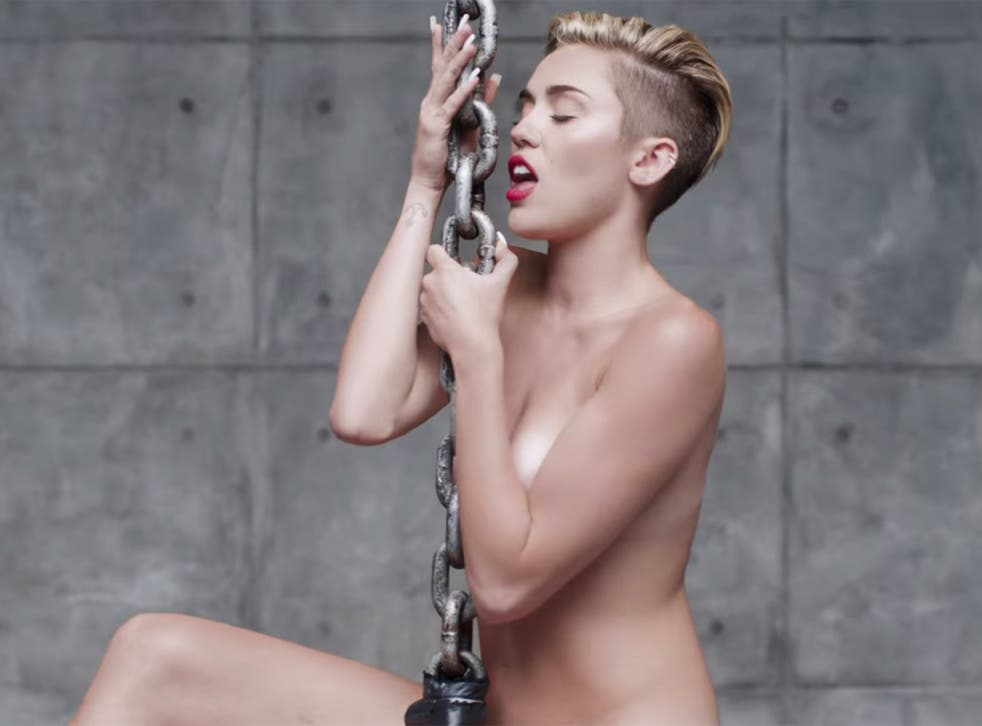 Perhaps it was Miley Cyrus swinging naked on a wrecking ball that did it - or maybe it was the sadomasochism in Rihanna's S&M video that was banned in 11 countries. But more than three quarters of the British public now believe sexually explicit music videos should be given age ratings like films, polling shows.
An Ipsos/Mori poll for the feminist campaign group Object suggests shows that 81 per cent of people in the UK would like age certificates on pop videos to prevent young people being exposed to sexually explicit content.
The same poll showed that more than 70 per cent thought regulation should also be applied to sexual material in newspapers, magazines and websites too. Nearly two in three of those surveyed believe porn normalises violence against women, and more than half agreed that watching it has a negative effect on personal relationships.
Beti Baraki, Object's Campaign Officer said:"Sexual objectification of women in the music industry does great emotional harm, perpetuating low body confidence in women of all ages, and especially in girls growing up.
"No one would argue that young teenagers ought to see sexual images in daytime films, yet a quick flick over to a music channel, or an online search for a song, can often reveal way more than parents bargained for.
"There is now clear public backing for dealing with music videos in the same way we deal with films, classifying those which are sexually explicit in advance and protecting young people from them."
Register for free to continue reading
Registration is a free and easy way to support our truly independent journalism
By registering, you will also enjoy limited access to Premium articles, exclusive newsletters, commenting, and virtual events with our leading journalists
Already have an account? sign in
Register for free to continue reading
Registration is a free and easy way to support our truly independent journalism
By registering, you will also enjoy limited access to Premium articles, exclusive newsletters, commenting, and virtual events with our leading journalists
Already have an account? sign in
Join our new commenting forum
Join thought-provoking conversations, follow other Independent readers and see their replies