Sia Carpool Karaoke: This is what 'Chandelier' sounds like sung in your passenger seat
This one's going to be tricky to top.
Christopher Hooton
Wednesday 17 February 2016 14:33 Comments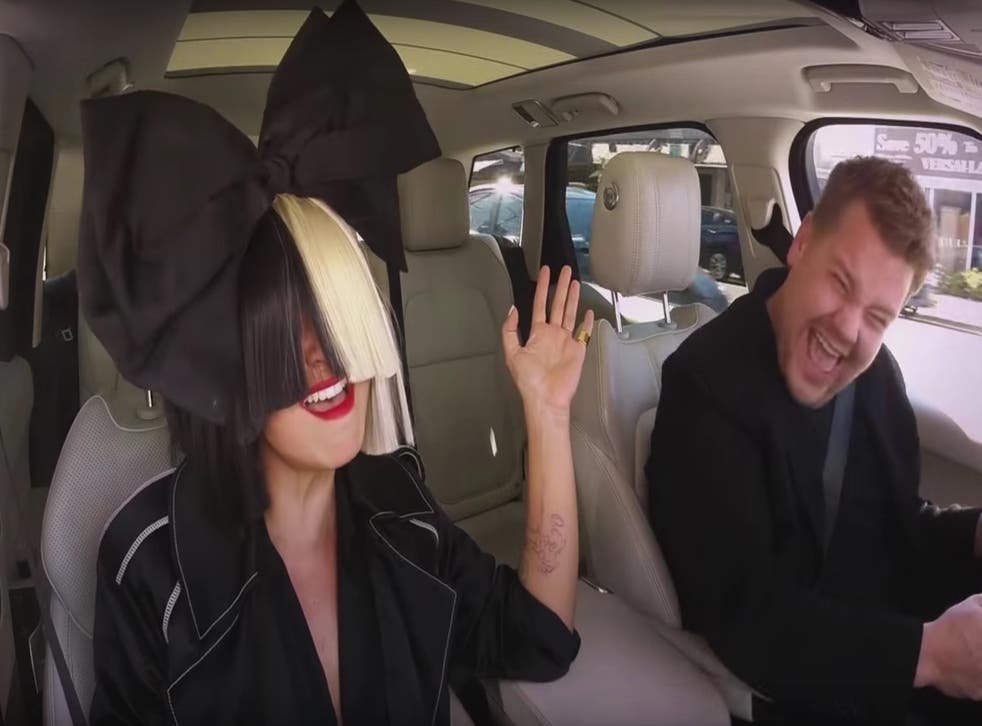 James Corden has attracted not only some very big names but some very big voices for his Late, Late Show Carpool Karaoke segment of late.
Most recently he crooned with Sir Elton John, and last month he broke YouTube records with a note-perfect passenger seat sing-a-long from Adele.
This week he was joined by Sia for a cruise around L.A, and of course they belted out the bangers.
Sia laid siege to "Chandelier", "Diamonds" and and "Elastic Heart" with her phenomenally powerful voice, drowning out the actually pretty talented Corden.
She also explained the thinking behind her face-covering array of wigs.
"I don't wear this unless there's cameras around," she said. "I only wear this just to try and maintain a modicum of privacy."
Sia continued: "I was a singer for like 10 or 11 years to mediocre success and I was an alcoholic and a drug addict and I sobered up and decided I didn't want to be an artist anymore, because I was starting to get a little bit famous and it was destabilising.
"So I thought, 'what doesn't exist in pop music at the moment?' and it was mystery - there's pictures on Instagram of everyone at the dentist now."
Register for free to continue reading
Registration is a free and easy way to support our truly independent journalism
By registering, you will also enjoy limited access to Premium articles, exclusive newsletters, commenting, and virtual events with our leading journalists
Already have an account? sign in
Join our new commenting forum
Join thought-provoking conversations, follow other Independent readers and see their replies