Elton John hurls abuse at steward and makes her cry then apologises 'profusely' on stage
'If people want to wave their hands don't tell them to stop - It's a musical event'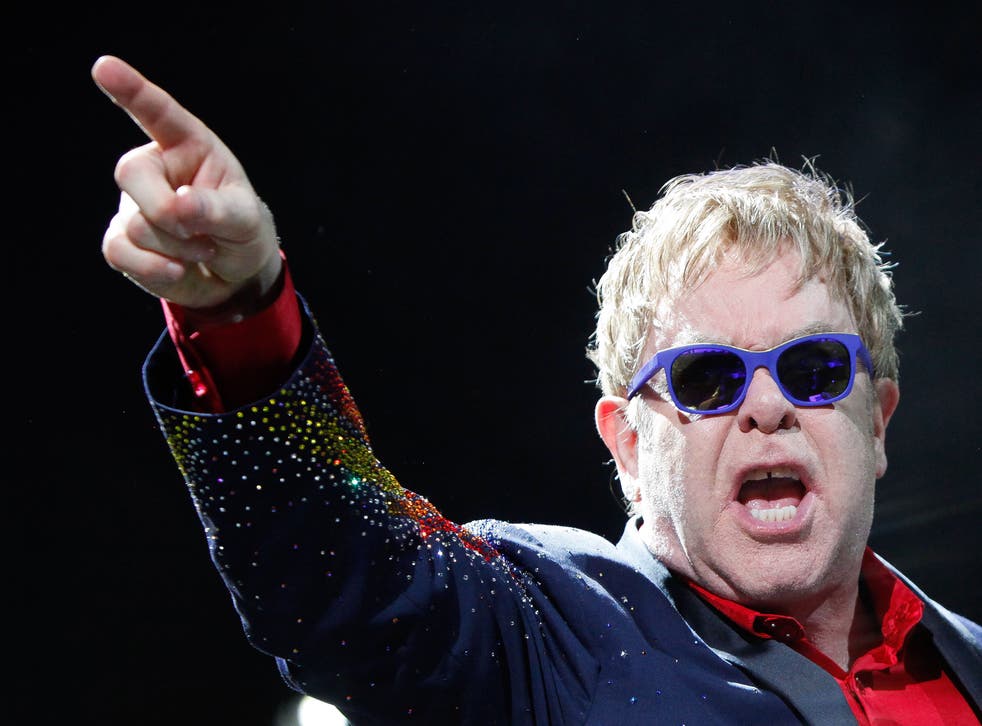 Elton John concerts are often emotional affairs, but rarely are people left crying from having abuse hurled at them.
At a concert in Gloucester, however, one steward was left in tears after being on the receiving end of a foul mouthed attack. The "Candle in the Wind" singer had gotten angry after seeing fans being told to sit down and stop waving their arms in the air.
"You f****** stewards, who do you think you are? This is my f****** concert, who are you?" the 68-year-old singer reportedly said from the stage. "Especially you with the f****** blonde ponytail. Yes you, this isn't f****** China, now piss off."
The steward was then seen leaving the venue in floods of tears, leaving many fans unimpressed with the singer's behaviour. Luckily, John also noticed and decided to call the woman back on stage to apologise.
"I do apologise, whoever told the stewards to be restricting that, that's their f****** fault and not hers. So I apologise to her and I would be willing to apologise to her face. So if she comes up now I'll give her a big hug, come on. You're doing your job. But it's so frustrating, if people want to wave their hands don't tell them to stop. It's a musical event."
He then dedicated the next number to her. You can watch the apology below.
The Independent approached Elton John's publicist for comment, who confirmed that the singer did not call the steward a c**t as reported in the Mail.
Inspirational quotes about LGBT rights

Show all 29
Join our new commenting forum
Join thought-provoking conversations, follow other Independent readers and see their replies