Sir Elton John listens to Young Thug
He claims to 'love' the Atlanta rapper's music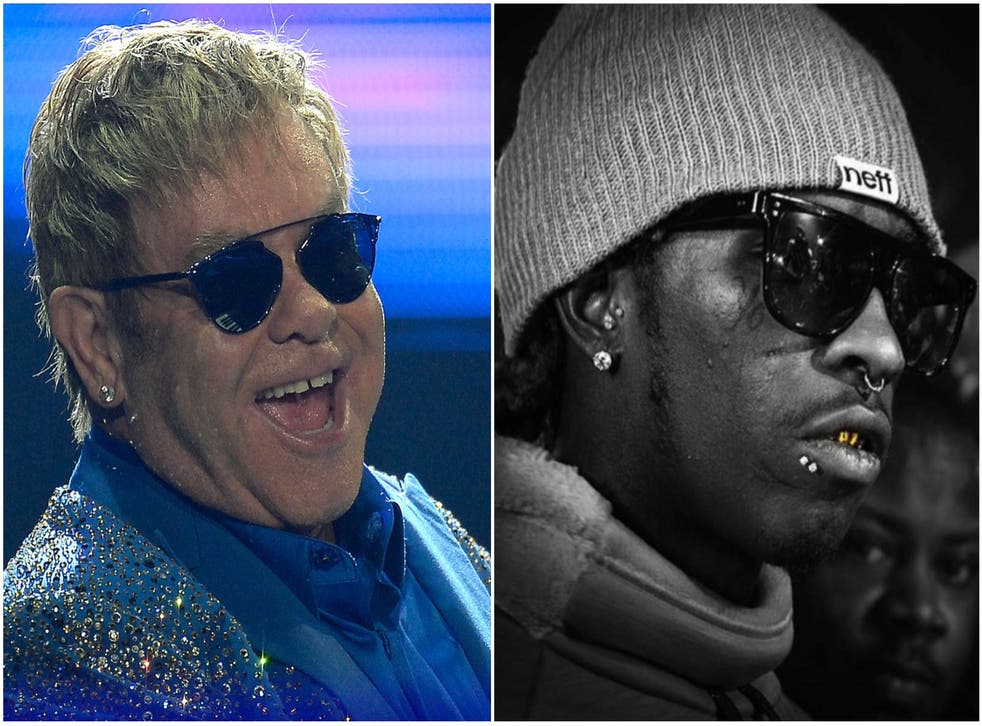 Last month, we learned that Sir David Bowie's new album was inspired by Kendrick Lamar, and now fellow rapper Young Thug has his very own knighted fan.
Sir Elton told Noisey: "I heard a [Young Thug] track on Beats 1 and I loved it so much."
"But he's got himself into trouble, hasn't he?" he added, presumably referencing Thugger's arrest for threatening to shoot a mall security guard in the face earlier in the year.
John went on to liken the Atlanta trapper to John Lennon.
"I love all of that, it's unexpected," he added. "I remember when Blind Faith came out, with a nude girl and John & Yoko, you had to buy it in a black plastic bag. And you should be able to do things like that but we don't live in that kind of world anymore."
Sir Elton is no stranger to hip-hop of course, having previously featured on Kanye West's track "All of the Lights". His 1971 hit "Indian Sunset" was also famously sampled by Tupac Shakur for his "Ghetto Gospel".
Young Thug, who releases a new mixtape seemingly every four hours, has still yet to release his debut album, titled Hy!£UN35.
Join our new commenting forum
Join thought-provoking conversations, follow other Independent readers and see their replies