Slayyyter: Pop star apologises for 'appalling' racist tweets after old account resurfaces
'I thought I was being edgy,' singer said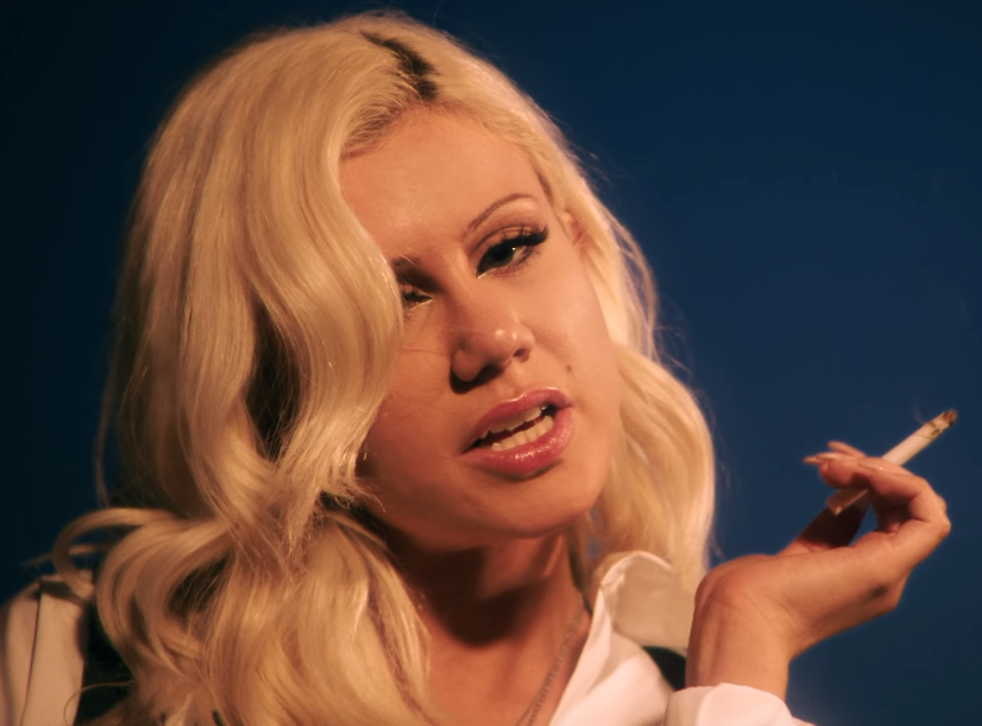 The pop star Slayyyter has apologised after historic racist tweets sent from her secret Camila Cabello fan account resurfaced on Twitter.
Slayyyter, 22, was described in 2018 as "the future of pop music" and has collaborated with Charli XCX and Kim Petras. She has repeatedly cited Britney Spears, Paris Hilton and Timbaland as sonic inspirations.
This week, tweets from 2012 and published by the account @camilkacowbello resurfaced, along with screenshots confirming the account once belonged to the singer.
Screenshots additionally show the account repeatedly tweeting racist slurs alongside support for Cabello's former band Fifth Harmony.
Slayyyter, real name Catherine Slater, has now apologised for "these appalling tweets".
The 50 best albums of 2019

Show all 50
In a statement, the pop star wrote: "7-8 years ago I had a One Direction/Fifth Harmony 'sass' account (that's what they were called before the word 'stan' became a thing). I was extremely annoying and cringe and would use slurs and say other things online because I thought I was being edgy or funny. As I matured, I realised it is never funny or cool to use those words under any circumstances. Very shortly after this period of time I realised the way I was tweeting was disgusting and ignorant and I stopped."
She continued, "I have grown and changed so much in the past eight years and the person I am today is not who I was at age 15. Eight years is a lot of time to reflect, grow, mature and better yourself as a human being. And I know that being young or uneducated about the matter also does not excuse any of these things, but please know that people do change.
She added: "This apology is not going to matter to some people and [that's] okay. Just please know that I feel so sick to let so many of you down when you have done nothing but love and support me. I never really deserved any of this support in the first place but thank you for supporting me anyway. I am not asking anyone to forgive me in any way shape or form, but thank you for hearing me out. I will have nothing but love for u all till the day I die."
Slayyyter, best known for tracks including "Mine" and "All I Want for XXXMas", this year released her debut EP.
Cabello, whose name inspired Slayyyter's first Twitter handle, earlier this month issued a similar apology after racist messages posted to a secret Tumblr account she once had resurfaced on Twitter.
Register for free to continue reading
Registration is a free and easy way to support our truly independent journalism
By registering, you will also enjoy limited access to Premium articles, exclusive newsletters, commenting, and virtual events with our leading journalists
Already have an account? sign in
Register for free to continue reading
Registration is a free and easy way to support our truly independent journalism
By registering, you will also enjoy limited access to Premium articles, exclusive newsletters, commenting, and virtual events with our leading journalists
Already have an account? sign in
Join our new commenting forum
Join thought-provoking conversations, follow other Independent readers and see their replies