Spotify blasted by Thom Yorke on Twitter
The Radiohead frontman has pulled his other band Atoms for Peace from the online music streaming service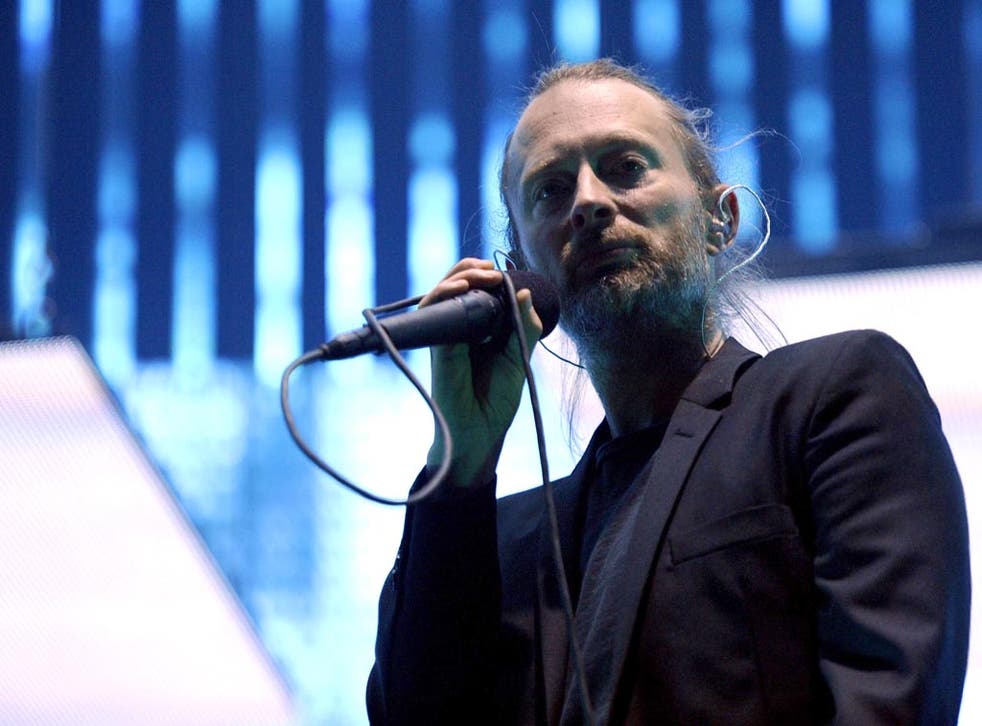 Thom Yorke has denounced Spotify on Twitter after revealing he has pulled his band Atoms for Peace from the music streaming service.
The lead singer of Atoms for Peace blasted Spotify on Twitter - along with long-time producer Nigel Godrich - for failing to support upcoming artists.
Yorke tweeted: "Make no mistake new artists you discover on #Spotify will not get paid. Meanwhile shareholders will shortly be rolling in it. Simples."
In a series of tweets Godrich said: "We're off of Spotify…Can't do that no more man…Someone gotta say something. It's bad for new music…The reason is that new artists get paid f*** all with this model…It's just an equation that doesn't work.
"Small labels and new artists can't even keep their lights on. It's just not right. Millions of streams get them a few thousand dollars…Not like radio at all. If you have a massive catalogue - a major label for example then you're quids in. It's money for old rope…But making new recorded music needs funding."
Radiohead frontman Yorke, who was behind the band's decision in 2007 to give away their album online for whatever fans were willing to pay, defended criticism that he was "hurting fans" by leaving the service.
He tweeted: "'Your small meaningless rebellion is only hurting your fans…a drop in the bucket really' No we're standing up for our fellow musicians."
Yorke and Godrich's decision to leave the service has caused a mixed reaction among their fan base. Phil Meadley tweeted: "It takes guys like you to speak up for others to take notice. Behind the scenes a lot of people are saying the same thing."
However, other fans called for the pair to adapt to the changes in the music industry brought about by new online streaming services.
Enjoy unlimited access to 70 million ad-free songs and podcasts with Amazon Music Sign up now for a 30-day free trial
Sign up
Milton Graham tweeted: "Really? Bad move. I fell in love with your album on Spotify, then later bought the album and the merch," while @manhugs said: "Cool, I'll just switch back to radio, where artists names aren't mentioned, only popular groups play, and there aren't 'buy' links."
A spokesperson for Spotify said in a statement: "Spotify's goal is to grow a service which people love, ultimately want to pay for, and which will provide the financial support to the music industry necessary to invest in new talent and music. We want to help artists connect with their fans, find new audiences, grow their fan base and make a living from the music we all love.
"Right now we're still in the early stages of a long-term project that's already having a hugely positive effect on artists and new music. We've already paid $500m to rightsholders so far and by the end of 2013 this number will reach $1bn. Much of this money is being invested in nurturing new talent and producing great new music."
Join our new commenting forum
Join thought-provoking conversations, follow other Independent readers and see their replies