Daisy Ridley and Barbra Streisand are making music together
Perhaps they're laying down vocals over the Cantina song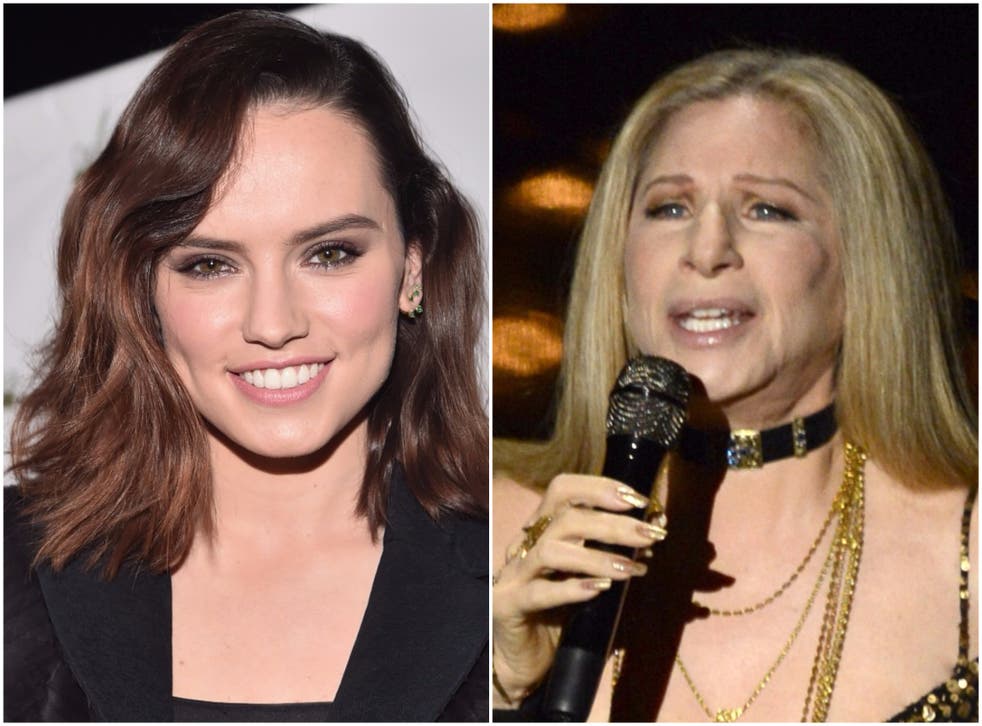 How do you follow up being the lead in the third highest grossing film of all time, Star Wars: The Force Awakens? You release a mixtape with Barbra Streisand of course.
Well, maybe not an entire mixtape, but you at least lay down some vocals with the "massive superstar," because that's exactly what Daisy Ridley has done.
Following her Oscars weekend, she posted a photo to Instagram of herself with Streisand, along with the caption: "I'm gonna end this spate of pictures detailing my insane weekend with this... Ummmmmmm…"
Ridley follows in the footsteps of such legends as Elvis Presley, Judy Garland and Stevie Wonder in duetting with the singer.
Perhaps they're laying vocals over this slick beat.
Meanwhile, the 23-year-old has been speaking about returning to the sci-fi series, having described working with Luke Skywalker himself - Mark Hamill - as being "super cool".
She is set to reprise her role as Rey in Episode VIII which is not set for a December 2017 release date, having been delayed from May that year.
Join our new commenting forum
Join thought-provoking conversations, follow other Independent readers and see their replies