Straight Outta Compton trailer: New clip shows NWA's rise from violence to rap superstardom
Watch the latest trailer for the biopic of the 'world's most dangerous group'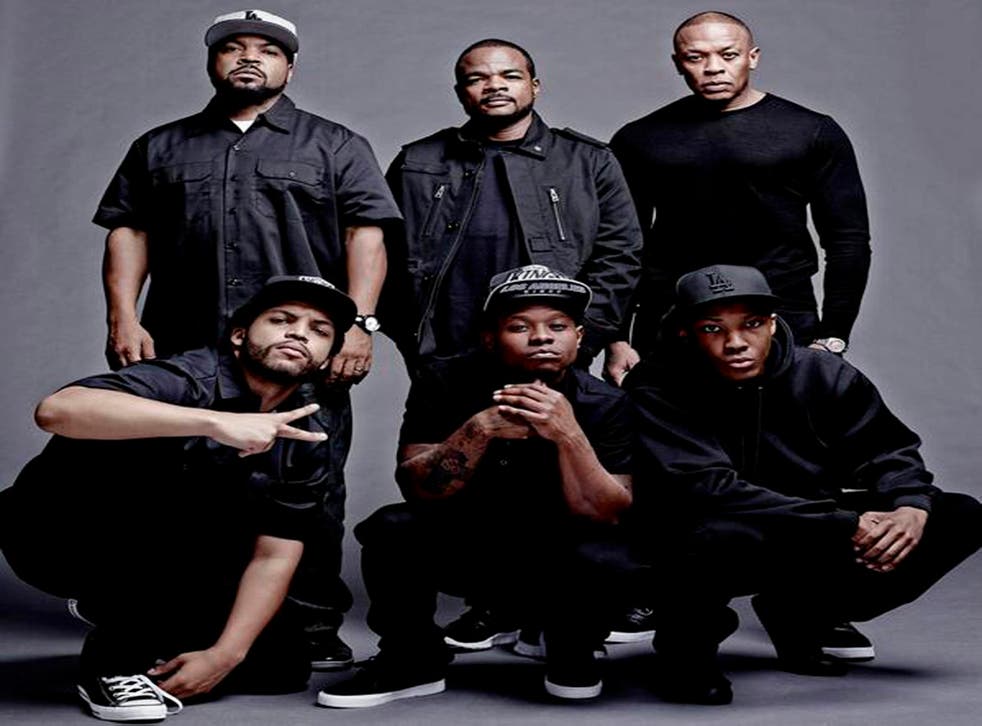 The latest trailer for the NWA biopic Straight Outta Compton has been released, showing the US hip hop group's rise to fame from the mean streets of Compton, California in the mid-Eighties.
The clip shows the tough world of poverty and police violence that Ice Cube (O'Shea Jackson Jr), Dr Dre (Corey Hawkins) and Eazy-E (Jason Mitchell) came from before making the big time.
Starring Paul Giamatti as the group's manager, F Gary Gray's film shows the downward spiral of violent crime that "the world's most dangerous group" continued to take part in, leading to threats from the federal government.
But the film also highlights the power of the group's brutally honest songs, with one radio DJ in the trailer telling those listening to NWA that they are "witnessing history".
The film is due to be released on 14 August, pitting it against a strong summer for blockbusters including Fast and Furious 7 and Jurassic World.
Straight Outta Compton - who's playing who

Show all 5
NWA are credited with redefining gangsta rap and west coast hip hop in the Eighties, with some critics calling them the most important group in the history of rap music.
Active from 1986 to 1991, the rap group were considered controversial due to their explicit lyrics that appeared to disrespect women and glorify drugs and crime.
The film is named after NWA's debut album, which was released in 1988.
Register for free to continue reading
Registration is a free and easy way to support our truly independent journalism
By registering, you will also enjoy limited access to Premium articles, exclusive newsletters, commenting, and virtual events with our leading journalists
Already have an account? sign in
Register for free to continue reading
Registration is a free and easy way to support our truly independent journalism
By registering, you will also enjoy limited access to Premium articles, exclusive newsletters, commenting, and virtual events with our leading journalists
Already have an account? sign in
Join our new commenting forum
Join thought-provoking conversations, follow other Independent readers and see their replies