The Independent's journalism is supported by our readers. When you purchase through links on our site, we may earn commission.
The history of 'Strange Fruit' – the song Rebecca Ferguson wants to perform at Donald Trump's inauguration
A protest song about lynchings of African-Americans in the 20th century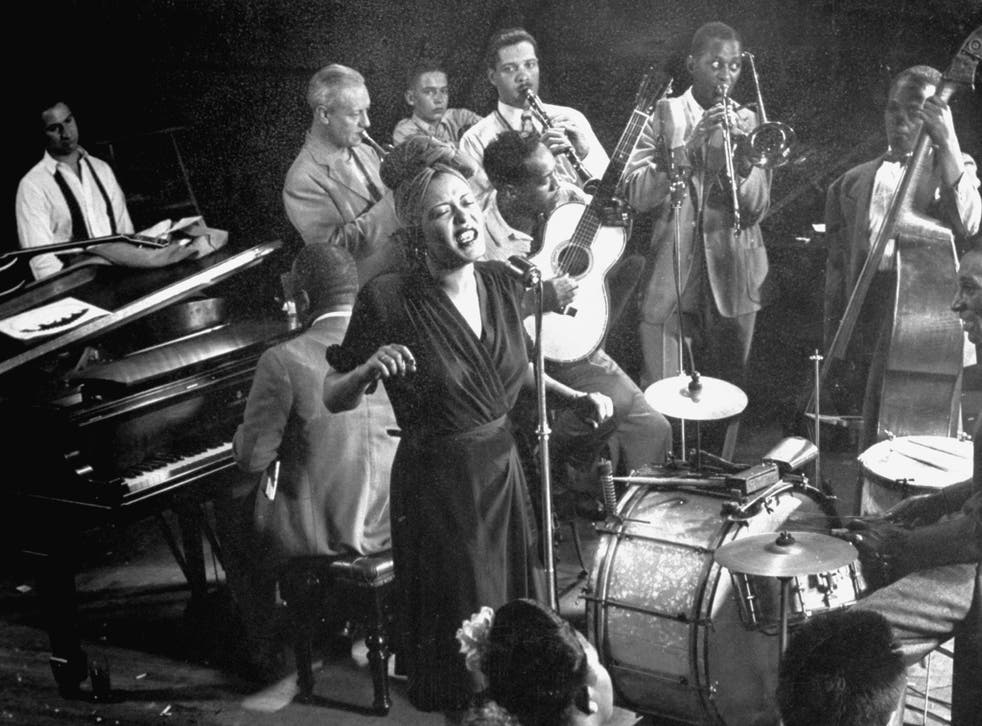 Rebecca Ferguson's request to Donald Trump's team about the presidential inauguration – that she will accept his invitation to perform as long as she can sing "Strange Fruit" – makes a powerful statement.
"Strange Fruit" was blacklisted in the US for being "too controversial", with its graphic depictions of the lynchings of African-Americans that took place at the beginning of the 20th century.
Written by Abel Meeropol in 1937, it has been recorded as a song by Billie Holiday, John Martyn, Sting, Nina Simone (the version sampled by Kanye West for his song "Blood on the Leaves"), and Robert Wyatt.
The New York Times noted in its review of David Margolick's 2002 book Billie Holiday: Café Society, and an Early Cry for Civil Rights, that "Strange Fruit" was once described by record producer Ahmet Ertegun as "a declaration of war ... the beginning of the civil rights movement".
Here are three things you should know about the poem:
1) 'Strange Fruit' was inspired by lynchings that took place in 20th-century America
The song was first written as a poem and published under Abel Meeropol's pseudonym, Lewis Allan, in 1937.
A New Yorker who was haunted by photographs of lynchings in other parts of the country; Meeropol was Jewish and a socialist who hated the injustices he saw towards black people in America.
The one photo that really struck him – arguably the most recognisable photograph of lynching in history – was that of Thomas Shipp and Abram Smith in Marion, Indiana on 7 August 1930, taken by Lawrence Beitler.
American radio station NPR noted that the two men had been accused of murdering a white factory worker and raping his companion, but the case was never solved. Local police failed to stop a mob from breaking into the jail with sledgehammers and lynching them.
2) Billie Holiday was not the first artist to perform the poem as a song – but Meeropol thought she 'fulfilled it'
After he completed "Strange Fruit", Meeropol put music to his lyrics and the song began to gain attention in New York.
Enjoy unlimited access to 70 million ad-free songs and podcasts with Amazon Music Sign up now for a 30-day free trial
Sign up
Black singer Laura Duncan performed it at Madison Square Garden before it was heard by Holiday, who was introduced to it by Café Society founder Barney Josephson in 1939.
Holiday would then perform it at the club, where Meeropol was a member of the audience.
"She gave a startling, most dramatic and effective interpretation of the song which could jolt the audience out of its complacency anywhere," he said, according to an account in the book With Billie: A New Look at the Unforgettable Lady Day.
"This was exactly what I wanted the song to do and why I wrote it. Billie Holiday's styling fulfilled the bitterness and the shocking quality I had hoped the song would have. The audience gave a tremendous ovation."
The Library of Congress began adding important American recordings to the National Recording Registry in 2002 to ensure they would not be lost or forgotten.
Holiday's recording of "Strange Fruit" was among 50 recordings to be added in its first year.
The Library noted: "This searing song is arguably Billie Holiday's most influential recording. It brought the topic of lynching to the commercial record-buying public."
Join our new commenting forum
Join thought-provoking conversations, follow other Independent readers and see their replies