Ted Nugent attacks 'Satanic monsters' trolling him during Covid-19 battle
Controversial musician shared an update on his health, along with the messages he has received while fighting coronavirus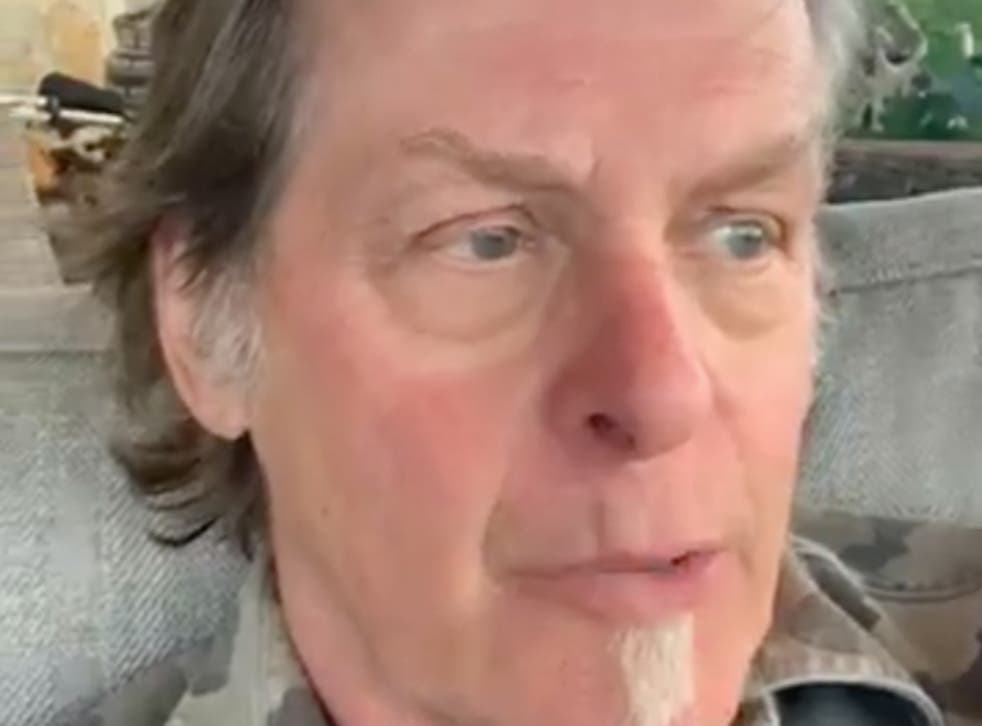 Ted Nugent has lashed out at critics who mocked him for contracting coronavirus, after he repeatedly downplayed the severity of the virus and claimed it was "not a real pandemic".
The outspoken musician posted a Facebook Live video on Monday 26 April, one week after revealing he had caught Covid-19, which he has repeatedly referred to as "the China virus".
During the video he coughed several times and cleared his throat.
Along with thanking fans for their support and the doctors who have been treating him, Nugent took a moment to call out the people who allegedly told him they hoped he died from the virus.
The 72-year-old referred to that group as a "Satanic cult" who "actually celebrate other people's suffering".
He claimed that some had sent letters and emails "wishing death to the Nugent family".
"Democrats. Devils. Satanic monsters. Soulless, drunk-on-hate evil people," he claimed.
Despite saying the virus had left him struggling to "crawl out of bed the last few days" and that he thought he was dying, Nugent later claimed he would not get a vaccine because "nobody knows what's in it".
In his Christmas message shared on social media in December, Nugent called the worldwide crisis a "scammy pandemic" and said that people who wore masks were "sheep".
Join our new commenting forum
Join thought-provoking conversations, follow other Independent readers and see their replies