Theresa May speech: Prime Minister enters to unwittingly apt Rihanna track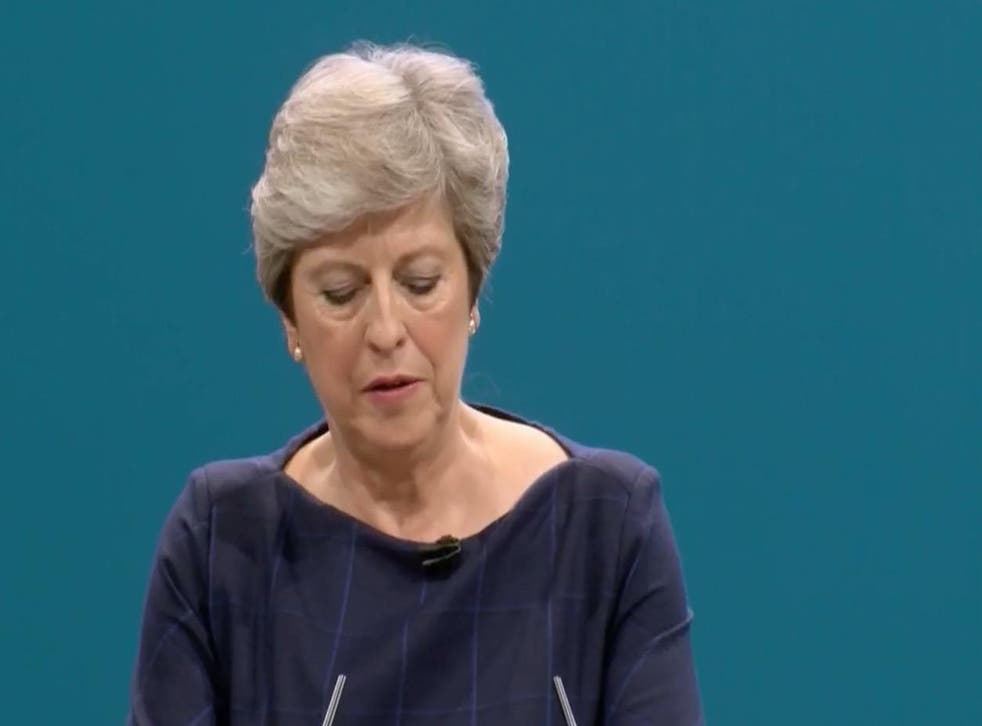 "Who knows why it's gotta be this way?" Rihanna sings as Prime Minister Theresa May takes the stage at the Conservative party conference.
The overprocessed nature of the vocal was befitting of a political speech and the ambiguous lyric was poignant, as the nation stares down the (incredibly long) barrel of a Brexit referendum decision that, democracy be damned, many are now not sure is really worth honouring.
The choice of Rihanna and Calvin Harris' collaboration, 'This Is What You Came For', was a classic attempt to appeal to the youth and a classically out of touch piece of planning given the song was released back in April 2016 and has long since been off rotation. It's stale.
Parsing the lyrics of the song ("We say nothing more than we need / I say 'your place' when we leave"), it's pretty clear that What She Came For was a passionate, visceral one night stand - an altogether more attractive proposition than a protracted, rehearsed speech about poor election performance and organ donation.
And yet there's Brexit symmetry here too; our protagonist turned up only to Leave.
Ultimately, attendees at the conference would get more than what they originally came for, May's speech being interrupted by a prankster handing her a P45 form and a possibly not unrelated coughing fit.
Read more: Theresa May's Conservative party conference 2017 speech - as it happened
Join our new commenting forum
Join thought-provoking conversations, follow other Independent readers and see their replies