Tidal launch: Madonna insists Jay Z's new streaming service is 'not about consumption and greed'
The Queen of Pop believes Tidal will 'protect an art form beloved to all of us'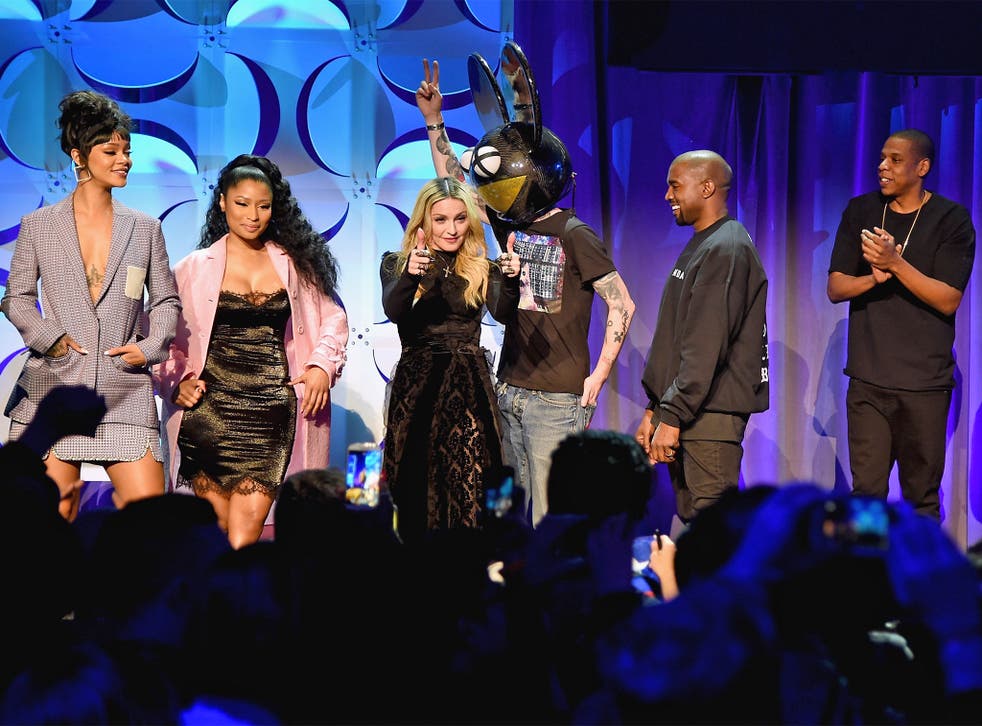 Madonna has rushed to defend Jay Z's new streaming service Tidal, insisting it is "not about consumption and greed".
The "Living For Love" singer attended the relaunch of the first major artist-owned platform earlier this week, where she signed a co-ownership declaration alongside the likes of Beyoncé, Rihanna, Kanye West, Daft Punk, Deadmau5, Calvin Harris and Nicki Minaj.
Fans quickly began criticising the multi-millionaire stars for seeking even more money from the public, rather than coming together for a more selfless cause. Many of the artists involved turned their Twitter profile photos blue to raise awareness of the venture.
But Madonna soon hit back at the flood of Twitter complaints, writing on Instagram that Tidal is "about protecting an art form that is beloved to all of us – music".
The 56-year-old also brushed off online conspiracies suggesting that Tidal is part of the Iluminati, telling fans to "have faith" as "everything will be explained and revealed in time".
"Remember nothing is for free! This is a universal law. Somewhere, somehow, someone has to pay. There is always an exchange," she said.
Jay Z has described Tidal as a bid to "strike an honest blow" and shape the future of the music industry, rather than present a direct rival to Spotify.
"We didn't like the direction music was going and thought maybe we could get in and strike an honest blow and if, you know, the very least we did was make people wake up and try to improve the free versus paid system and promote fair trade, then it would be a win for us," the rapper told Billboard.
Highest earning hip-hop artists

Show all 10
Tidal will cost £20 for high quality audio and video and £10 for standard quality per month. Exclusive content and experiences for subscribers have been promised by the artists.
Join our new commenting forum
Join thought-provoking conversations, follow other Independent readers and see their replies