Timbaland denies refusing to play Flint charity gig because of wrong champagne
The club promoter has accused the rapper of saying he 'did not feel like performing' after a lack of Ace of Spades fizz
Jess Denham
Monday 01 February 2016 12:36 Comments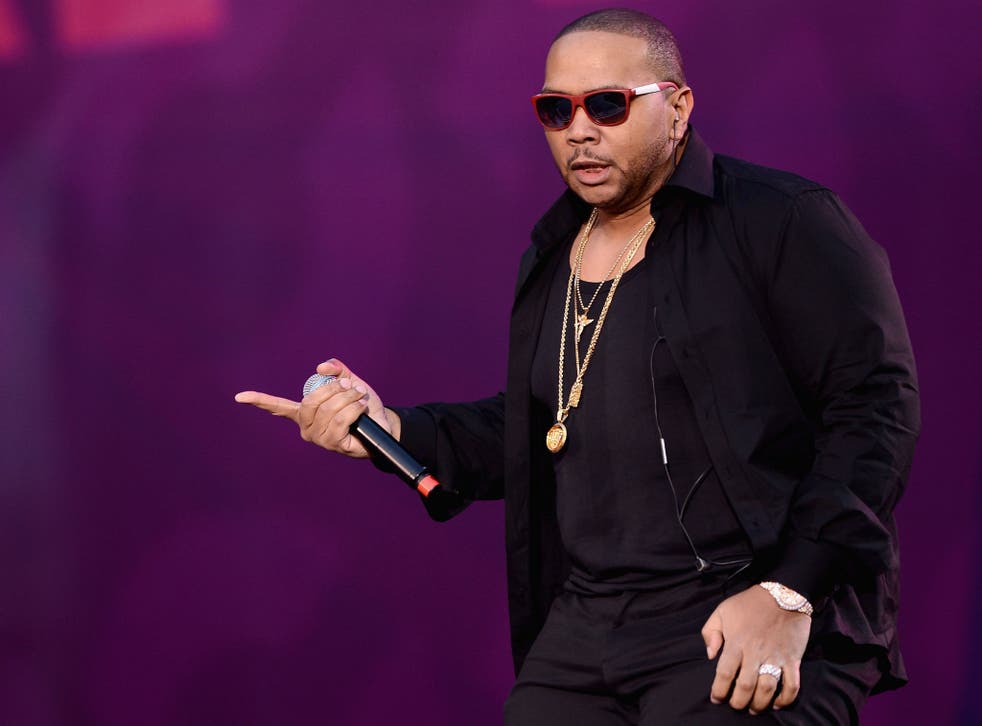 Timbaland has denied accusations that he refused to play a charity gig because the club did not stock his favourite champagne.
The rapper was due to perform at the Flint Water Crisis Charity Show on Thursday night in aid of residents affected by the Michigan city's contaminated water supply, but reportedly became angry when he was offered Dom Perignon fizz instead of his preferred choice of Jay Z's Armand de Brignac (known as Ace of Spades and worth $300 a bottle).
Mitchell Jaworski, owner and promoter of Club Bleu, claimed that Timbaland said he "did not feel like performing" the planned 30-minute DJ set and instead just "stood behind the decks and nodded his head" to another artist's gig.
"They had about 15 bottles of liquor and champagne which is extremely excessive for a charity event," Jaworski wrote on the club's Facebook page, clearly furious at the "classlessness" displayed. "They seemed more concerned about getting every drop of liquor.
"They then insisted that we show them the signed contract for the night and where the stipulation was for the 'live' performance."
Fans also accused Timbaland, real name Tim Mosley, of similar behaviour at a recent show in Pittsburgh. "The show was a joke," wrote one attendee. "He didn't do anything but stand there and drink champagne."
Top 20 richest rappers

Show all 19
Timbaland took to Instagram to defend himself and apologise for the "confusion", writing: "I want everybody to think I wasn't suppose to perform think about it. Why would I do that see what I need to do for now on call these promoter out that not rite for the fans and me now I've gave money and came and they ask me las min sorry to the people who lied.
"I'm the realest and I don't let people down I'm here to uplift not disappoint so I'm sorry for the confusion (sic)."
Timbaland's representatives released the following statement to Billboard:
"Unfortunately the statement made by the promoter in Detroit is simply not true. Timbaland is an extremely generous person who agreed to a much lower fee for this event to raise money for the Flint, Michigan water crisis. The promoter was fully aware that this was not a full band performance on stage, yet still promoted it as such. The club was still able to raise money for charity, which was our goal in doing this event all along."
The event reportedly raised more than $3,000 to buy bottled water and filters for Flint residents.
Register for free to continue reading
Registration is a free and easy way to support our truly independent journalism
By registering, you will also enjoy limited access to Premium articles, exclusive newsletters, commenting, and virtual events with our leading journalists
Already have an account? sign in
Join our new commenting forum
Join thought-provoking conversations, follow other Independent readers and see their replies