Trevor Noah takes aim at royal family tension over Harry and Meghan interview with Grammys joke
'Trevor Noah should host everything,' one viewer suggested
Grammys 2021: five key moments from the historic awards ceremony
Leer en Español
Trevor Noah pulled no punches during his stint as the host of this year's Grammy Awards.
The comedian took over from Alicia Keys, who hosted in 2020, as he produced gags that took aim at UK prime minister Boris Johnson, and the Royal Family.
He also brought up Harry Styles, who performed at the ceremony and took home his first-ever Grammy Award for Best Pop Solo Performance (for "Watermelon Sugar"),
"It's crazy to think that someone that talented and handsome is from the same place as Boris Johnson," Noah joked.
"I loved how Trevor Noah just casually shamed Boris Johnson," one person tweeted in response.
Another said: "Harry... amazing. Wow. Also Trevor Noah roasting Boris Johnson.... king sh**."
Read more: All the winners from the 2021 Grammys
"I lost it when Trevor Noah said 'can you believe this handsome guy (Harry Styles) is from the same place as Boris Johnson,'" someone else wrote.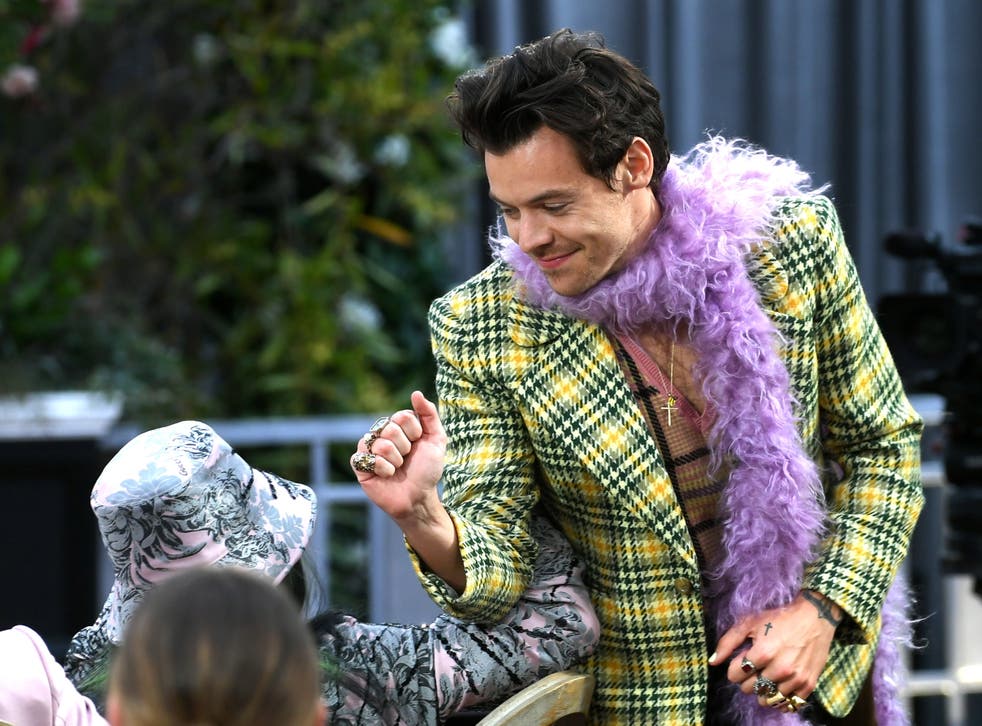 Noah's joke came after he also used his opening monologue to address the tension in Buckingham Palace over Meghan Markle and Prince Harry's interview with Oprah Winfrey.
Read more: The 5 key moments from this year's Grammy Awards
"This year's Grammys is going to look a little different, I'm not going to front, the whole thing is going to be pretty different," Noah said as he opened the show.
"But it's going to be even more exciting because our nominees will be sitting at those tables for their awards, so right now there's more tension in that tent than at a family reunion at Buckingham Palace."
"Trevor Noah did NOT hold back with that Buckingham Palace joke," one viewer commented.
The monarchy has been rocked by allegations made by Harry and Meghan during the two-hour long interview, including of racism and poor treatment of the Duchess of Sussex's mental health while they were in the UK.
The couple revealed there had been "conversations and concerns" raised by a member of the royal family about what colour Archie's skin would be before he was born.
Meghan also claimed in the interview that Kate made her cry at a bridesmaid dress fitting, but had apologised and sent flowers.
When it came to William and Harry's relationship, the younger royal said there was "space" between them, but hoped that "time heals all things".
Prince William insisted last week that the royals were "very much not a racist family".
Elsewhere in this year's Grammy Awards, Taylor Swift and Beyonce both made history, with Swift becoming the first female artist to win Album of the Year three times, and Beyonce becoming the most-decorated female artist, with 28 Grammys to her name.
See the full list of Grammy 2021 winners here.
Join our new commenting forum
Join thought-provoking conversations, follow other Independent readers and see their replies