U2 frontman chased down street by German anarchists shouting 'Make Bono history'
Singer said in the same 'great' week he was booed at the TED conference in Arusha, Tanzania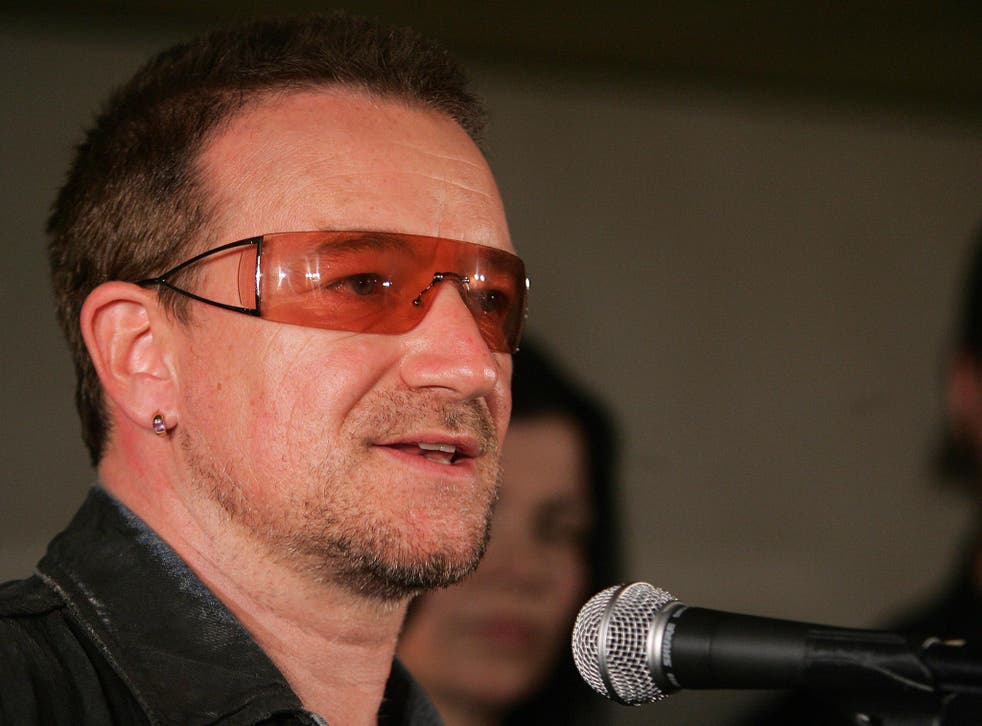 Bono has spoken about being chased down the street by German anarchists wielding placards shouting "Make Bono history!"
The U2 frontman said he was confronted by the protesters during the G8 summit.
He told The Observer: "Even as I was running for my life, I thought [it] was a pretty good line."
He said in the same week he was booed on stage in Arusha, Tanzania at the TED conference which he had campaigned to have in Arusha.
He said: "I had a great week not long ago. I was booed by all the young entrepreneurs in the audience who thought I was peddling this idea of a supplicant Africa, which I happen to think could not be further from the truth.
"So, we are doing something right - we are annoying both the capitalists in Africa, and the anti-capitalists in Europe. The thing is, I am not an idealist, never have been, I am just quite pragmatic about finding solutions."
Eamon Gilmore, deputy prime minister of Ireland, today invited the U2 star to drop into his constituency office to discuss the government's tax policy following Bono's defence of the band's decision to pay tax offshore.
In the same interview with The Observer, Bono made a fresh defence of U2's tax arrangements, claiming the Irish government would ultimately appreciate the band's decision to offshore a share of its income through the Netherlands.
He rejected the accusation that it was hypocritical for him to criticise the government's economic strategies in Ireland and blamed the "cranky left" for not appreciating the band's position.
He said: "U2 is in total harmony with our government's philosophy. Tax competitiveness has taken our country out of poverty. [The revenue] accept that if you engage in that policy then some people are going to go out, and some people are coming in."
He added: "At the heart of the Irish economy has always been the philosophy of tax competitiveness. On the cranky left that is very annoying, I can see that. But [that] is why Ireland has stayed afloat."
Join our new commenting forum
Join thought-provoking conversations, follow other Independent readers and see their replies