Video: Nirvana reunion at Rock Hall of Fame sees Lorde, Joan Jett and St Vincent step in for Kurt Cobain
Band performed "All Apologies", "Lithium" and more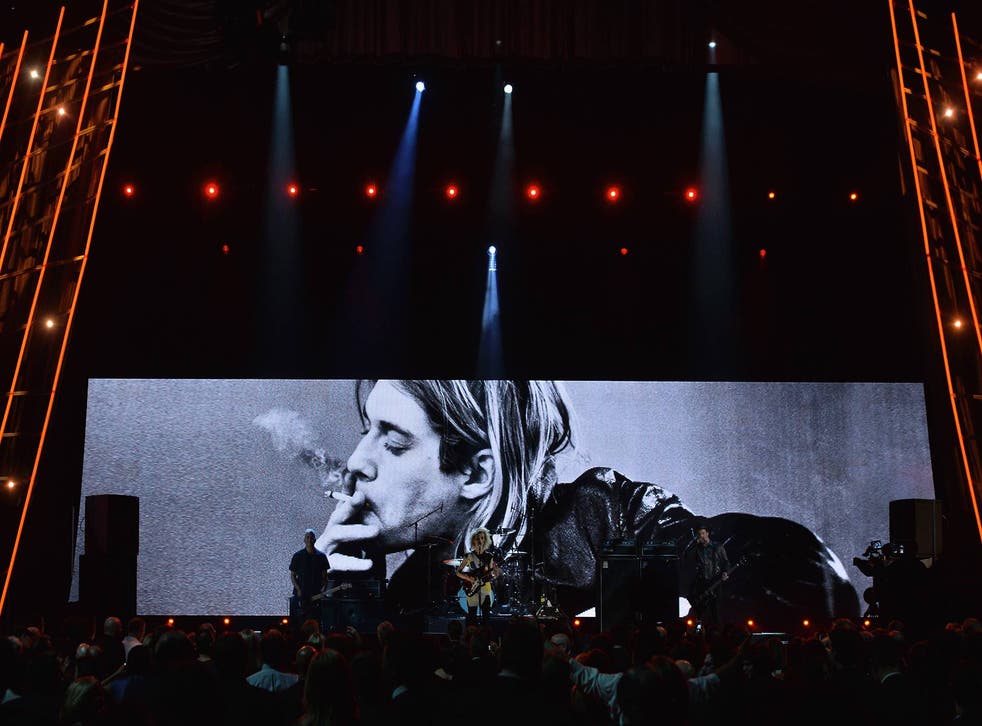 A Nirvana reunion of sorts took place at the Rock Hall of Fame last night, with living members Dave Grohl and Krist Novoselic being joined by guest vocalists for performances of classic tracks.
The band were inducted by R.E.M's Michael Stipe at the ceremony, before performing a four-song set joined by guitarist Pat Smear.
Jett did vocals for "Smells Like Teen Spirit", Sonic Youth's Kim Gordon helped out on "Aneurysm", St. Vincent took on "Lithium" and Lorde wrapped things up with In Utero closer "All Apologies".
The performance must have been a dream come for Jett, who previously professed her love for the band and told how she "used to listen to [Nirvana] all the time…day and night."
She co-wrote a song with Grohl called "Any Weather" with Grohl last year and has toured with his band Foo Fighters in the past.
St Vincent, real name Annie Clark, also discussed the band's legacy last week, telling MTV: "I don't sound anything like Nirvana or Pearl Jam, but seeing that it was possible, you know, suburban kids with something to say that could find an audience was an inspiration."
Gordon's history with Nirvana dates back to 1989 meanwhile, with Lorde being the youngest singer to perform with Nirvana at the age of 17, having been born two years after Cobain's death.
The performance was not Grohl's first supergroup of the year, the multi-instrumentalist having previously performed with Josh Homme, Trent Reznor and Lindsay Buckingham at the Grammys.
Join our new commenting forum
Join thought-provoking conversations, follow other Independent readers and see their replies