Why do some O2 tickets cost £200? "Supply and demand"
London venue says promoters set its sky-high prices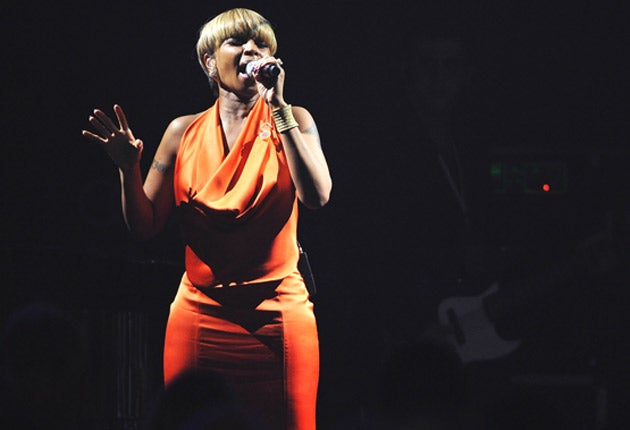 Fans are used to seeing tickets for sell-out gigs being offered for sale at high prices by unseen digital touts or by shady gentlemen lurking outside venues muttering: "I'll buy or sell any tickets for tonight."
But the latest development in the music industry has raised eyebrows among even seasoned observers. Fans booking tickets for gigs at one of Britain's most popular arenas have reported being charged up to four times the price of ordinary seats – not by a suspicious-looking third party, but by the venue's official website.
While standard tickets for pop groups are around the £40 mark at the O2 arena, which is housed within the site of the former Millennium Dome in North Greenwich, optimum-viewing tickets a few feet away are on sale for anything up to £204 each – and fluctuate in value depending on demand.
Ticketmaster, the official ticket agency for the O2, tells fans that using "market-based pricing" for tickets will give them a better chance of seeing their favourite groups than using set prices.
Among the beneficiaries of the so-called "Platinum tickets" scheme are the French synthesiser guru Jean Michel Jarre, the US 1970s supergroup Supertramp, the singer Mary J Blige, and the Irish boy band Boyzone, all of whose Platinum tickets were at least double the normal ticket price.
The most expensive price of all – £675.03 for a pair of tickets in block A1 – was charged by Simply Red, the Mancunian band fronted by Mick Hucknall, the Labour-supporting singer whose songs include "Money's Too Tight (To Mention)".
While concert venues in Britain have long offered varying pricing, charging especially high prices for theatre boxes, the scale of the disparity at the O2 may heighten fears that ordinary fans are being priced out of live music.
One common complaint at venues across the UK is that tickets "sell out" the moment they officially go on sale, only for large numbers to appear immediately at astronomical prices on the legal "secondary market" over the internet.
While fans buying extra tickets to sell on websites such as getmein.com and seatwave.com are partly to blame for the phenomenon, Platinum tickets are different because they are being sold for several times the standard price through official channels.

Enjoy unlimited access to 70 million ad-free songs and podcasts with Amazon Music
Sign up now for a 30-day free trial
Sign up

Enjoy unlimited access to 70 million ad-free songs and podcasts with Amazon Music
Sign up now for a 30-day free trial
Sign up
The tickets, which usually have to be bought in pairs, give the holders access to the centre of the ground level at the O2 arena. The venue has hosted spectacular shows by Prince and Madonna in the past, and was chosen by Michael Jackson for a scheduled 50-date residency prior to his death in June last year.
Some bands appearing at the 23,000-seat venue seem to have avoided the temptation to charge Platinum prices, so tickets including service charge for Peter Kay, the comedian, cost £40, Shakira £45, Roxy Music £67, and Lady Gaga £84, including the best seats.
However, other bands appear to be taking advantage of the Platinum system to maximise their profits. Two seats in block A2 for Jean Michel Jarre's show next month cost £195, against a normal face value of £51. Only one Platinum ticket is left for Supertramp, at a cost of £204. At £98 each, Platinum tickets for the Australian comedian Tim Minchin on 14 December are double the normal £44 face value.
Ticketmaster says it has no control over the price of Platinum tickets, saying: "Ticketmaster does not set the ticket prices. We sell tickets for our clients, who are the promoters, event organisers and venues, at the prices they wish to sell them at."
However, ticket buyers visiting the O2 website are automatically transferred to Ticketmaster's site, which explains the pricing: "Official Platinum Tickets are premium tickets to concerts and other events made available by artists and event providers through Ticketmaster. They give fans fair and safe access to some of the best seats in the house."
They are not "resale tickets", it adds. "Official Platinum Tickets were not purchased initially and then posted for resale; they are being sold for the first time through Ticketmaster.
"Ticketmaster's Official Platinum Tickets programme enables market-based pricing (adjusting prices according to supply and demand) for live event tickets, similar to how airline tickets and hotel rooms are sold.
"The goal is to give the most passionate fans fair and safe access to the best tickets, while enabling artists and other people involved in staging live events to price tickets closer to their true value."
O2, which is owned by the US entertainment giant AEG, says it has no control over ticket prices. "The promoters set the prices," a spokeswoman said.
The Independent contacted promoters including AEG's live concert arm, which promotes Mary J Blige, about the practice, which is thought to have originated in the US, but none was willing to comment.
Join our commenting forum
Join thought-provoking conversations, follow other Independent readers and see their replies