The Wolf of Wall Street 'Meshuggah version' is a surprisingly perfect movie mash-up
Leonardo DiCaprio's versatility as an actor extends into tech metal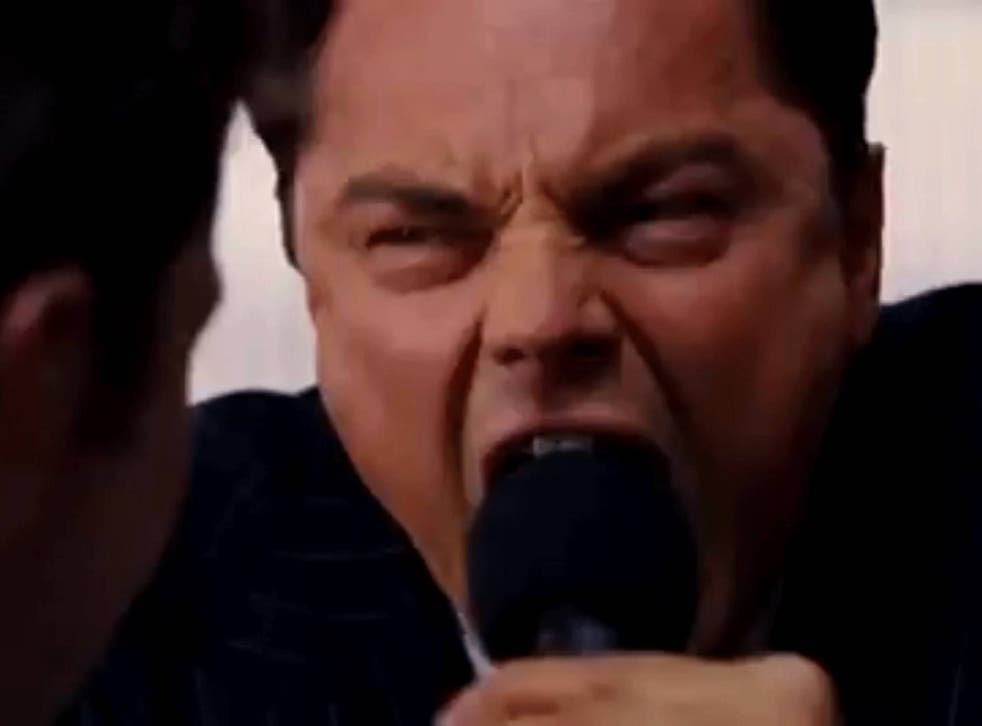 The Wolf of Wall Street's somewhat OTT depiction of Jordan Belfort's office parties has been sent up with a heavy metal edition on YouTube set to the Messhugah track Rational Gaze.
Scroll down for the video
Parodying the scene in which Leonardo DiCaprio's character gives a rousing speech to his employees, the clip sees the bankers pounding their chests to the beat, with Beflort's underbite serving as the perfect metal frontman grimace.
He then proceeds to pound the microphone against his head as staff head bang in time with the Swedish band's track.
Entitled 'Meshuggah Face of Wall Street', the video has racked up more than 328,000 views in less than 24 hours (at least 60,000 of which are probably me watching on repeat).
Last week, Wolf of Wall Street director Martin Scorsese revealed how he drew on his own personal use of Quaaludes for the numerous scenes involving the drug.
"Yes, I can't say who the expert is but I could put a few words in there myself," he told chat show host Conan O'Brian, while holding his hands in the air.
"Thirty-five years ago they were legal and I was prescribed a Quaalude for fear of flying. When you took that pill, you didn't care where you were.
"It wound down by the time you landed, thankfully, because you wanted to hug everybody and you were crying," he continued, before O'Brien prompted him to add: "I'm not kidding, but don't do it kids!"
Join our new commenting forum
Join thought-provoking conversations, follow other Independent readers and see their replies