Wu-Tang Clan diss Martin Shkreli in new track 'Lesson Learn'd'
'Pharma-bro' was recently jailed over Facebook post about Hillary Clinton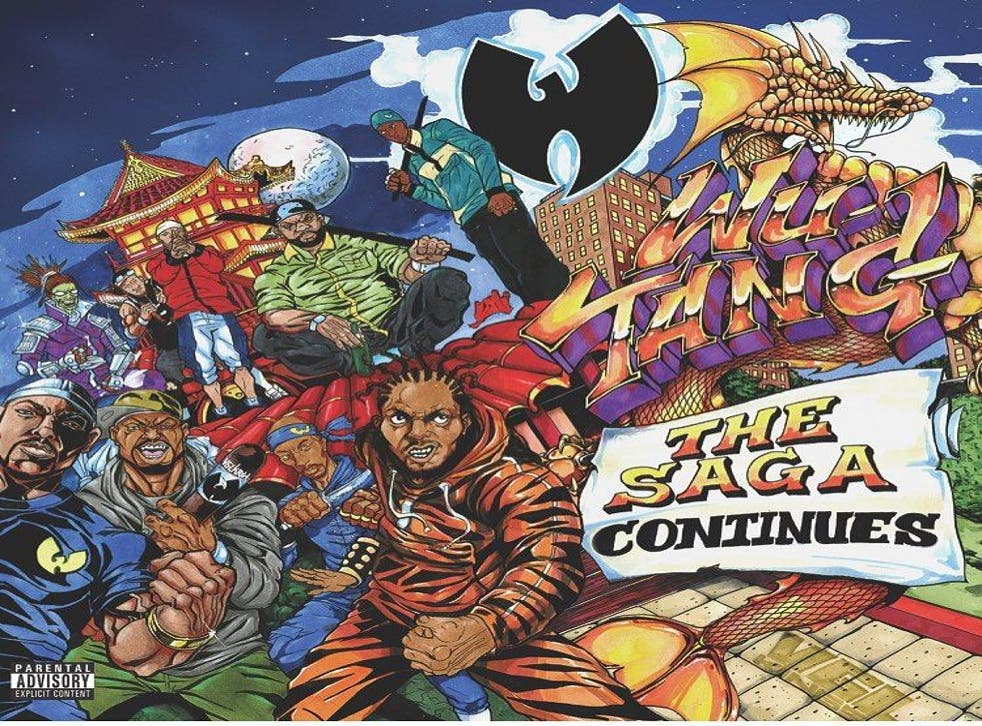 Wu-Tang Clan have dropped a brand new track that takes a swipe at one of their biggest fans: "Pharma-bro" Martin Shkreli.
"Lesson Learn'd" ft. Inspektah Deck, Redman and Mathematics is the second track taken off their forthcoming album Wu-Tang: The Saga Continues, set for release on 13 October.
On 1.12 you can hear the line: "My price hikin' like the pills Martin Shkreli sells".
Check the track out below:
Last week Shkreli was sent to jail over a Facebook post offering a bounty for Hillary Clinton's hair.
He will be held at the Metropolitan Detention Center in Brooklyn, New York until his sentencing on securities fraud charges on 16 January.
Before he went to jail, Shkreli appeared to be trying to sell his one-off copy of Wu-Tang's album Once Upon A Time in Shaolin on eBay.
But after Shkreli's $5 million bail was revoked and he went back to jail on Tuesday (September 12) for a Facebook post about Hillary Clinton, Markoff explained Shkreli was never able to finalize the sale.
On Tuesday (19 September), Matthew Markoff reportedly received an email from litigation attorney Scott Vernick, a partner at Fox Rothchild LLP in Pennsylvania, who is handling the sale.
"We represent Martin Shkreli in this matter," Vernick wrote, according to HipHopDX. "We have a competitive bid at $1M that has demonstrated proof funds and is prepared to deposit cash in an escrow account pending an expedited closing.
"Are you prepared to submit a competitive bid? Please advise. Thank you."
According to Markoff, the anonymous "highest bidder" is Colorado resident Darby Welch, but Shkreli's attorneys have yet to receive payment from Welch.
Enjoy unlimited access to 70 million ad-free songs and podcasts with Amazon Music Sign up now for a 30-day free trial
Sign up
Markoff said he was open to working in conjunction with Welch to release the album publicly, but there is still doubt about the bid.
"I'm extremely confident that in light of Martin's recent incarceration, there's potential that the eBay auction will not hold up," he said.
He said he was also aware of the potential negative outcomes of going through with the purchase, for instance if it does not match up to classic Wu-Tang albums, or if it distracts from the release of their new album.
"If the 70 percent faith outweighs the 30 percent of my reservations largely based off the follow through of the seller, then once all tangibles and intangibles are reviewed to my satisfaction, I look forward to proceeding with the sale," he continues. "It's for not only the benefit of myself, but more importantly Hip-Hop and Wu-Tang fans worldwide who have yearned to hear this unique album for more than two years."
Fans who pre-order Wu-Tang: The Saga Continues will immediately get "Lesson Learn'd" straight away for free.
The record was executive produced by RZA with creative production by Wu-Tang's longtime DJ Mathematics.
RZA said in a statement with the album announcement: "For years, Math has had the idea of putting together a body of music using modern and legendary equipment such as ASR10 with vocal performances by Wu-Tang Clan members and other prominent MCs. With The Saga Continues he's created a masterpiece.
"We at 36 Chambers ALC are honored to work with Mathematics and Wu-Tang Clan to put out a great piece of art."
Wu-Tang: The Saga Continues Tracklist:
1."Wu-Tang: The Saga Continues Intro" feat. RZA (1:31)
2. "Lesson Learn'd" feat Inspectah Deck and Redman (3:23)
3. "Fast and Furious" feat. Hue Hef and Raekwon (3:42)
4. "Famous Fighters" (skit) (1:21)
5. "If Time Is Money" (Fly Navigation) feat Method Man (3:54)
6. "Frozen" feat Method Man, Killa Priest and Chris Rivers (4:10)
7. "Berto And The Fiend" (skit) feat Ghostface Killah (0:45)
8. "Pearl Harbor" feat. Ghostface Killah, Sean Price, Method Man, RZA with John Ginty (On organ) and Gary Foote (on Bass) (4:59)
9. "People Say" Wu-Tang Clan feat Redman (4:24)
10. "Family Skit" (1:07)
11. "Why Why Why" feat RZA and Swnkah (4:00)
12. "G'd up" feat Method Man and R-Mean (4:25)
13. "If What You Say Is True" Wu-Tang Clan feat Streetlife (3:55)
14. "Saga Skit" feat RZA (0:58)
15. "Hood Go Bang!" Feat Redman and Method Man (1:32)
16. "Make Time" feat Ghostface Killah, RZA, Cappadonna and Steven Latorre (4:44)
17. "Message" (2:05)
18. "The Saga Continues Outro" feat RZA (0:45)
Wu-Tang: The Saga Continues is out on 12 October
Register for free to continue reading
Registration is a free and easy way to support our truly independent journalism
By registering, you will also enjoy limited access to Premium articles, exclusive newsletters, commenting, and virtual events with our leading journalists
Already have an account? sign in
Register for free to continue reading
Registration is a free and easy way to support our truly independent journalism
By registering, you will also enjoy limited access to Premium articles, exclusive newsletters, commenting, and virtual events with our leading journalists
Already have an account? sign in
Join our new commenting forum
Join thought-provoking conversations, follow other Independent readers and see their replies