Belle and Sebastian, Girls in Peacetime Want to Dance, review: Another win for lit-pop faithful
Re-energised elasticity accommodates a full flush of collective colours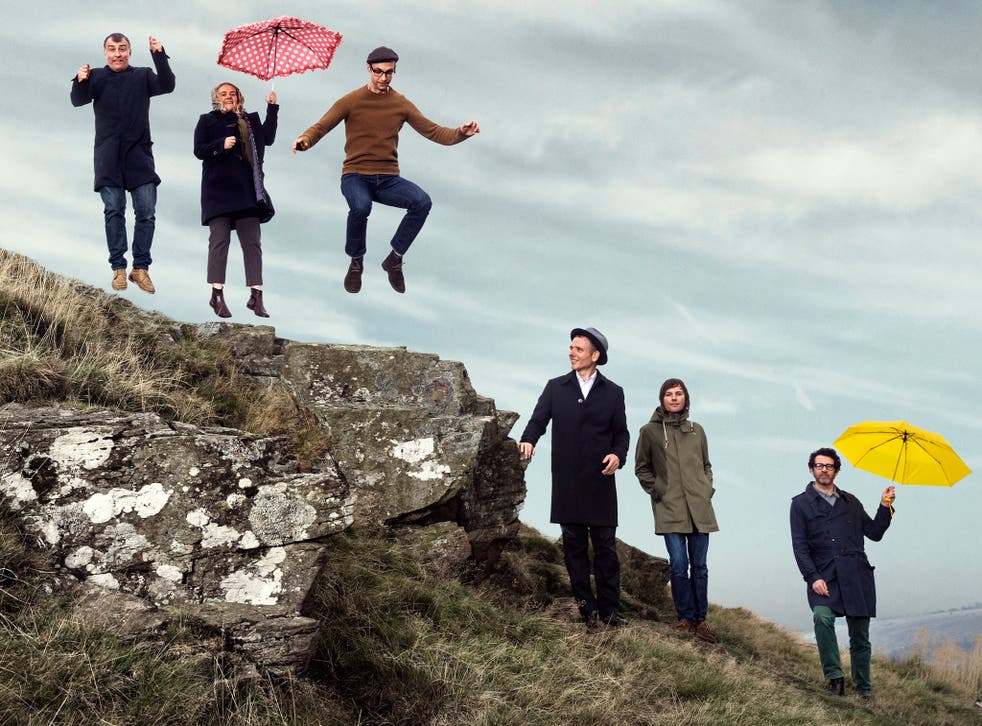 Stuart Murdoch, Belle and Sebastian's auteur-in-chief, believes in a higher force: the healing power of pop for the bookish, wounded and shy. On the strength of B&S's ninth album, it's no blind faith. By reflecting on the personal issues that first inspired him, Murdoch has reminded his band what they're made of and sparked a loving surprise: their most expansive, exquisite mission statement since 1998.
The key to it is "Nobody's Empire", an account of Murdoch's pre-Belle struggles with Chronic Fatigue Syndrome. Murdoch found relief in music, a relief he extends to the song's upward rush from wistful reminiscence to release, and then to the bulk of an album designed to refresh B&S on most fronts.
Bathed in a warm glow by Animal Collective producer Ben H Allen, empathetic laments such as "The Cat With the Cream" and "Ever Had a Little Faith?" are sufficiently lovingly handled to ameliorate taints of over-familiarity. Less familiar forays are taken by the disco-funk flurries of "The Party Line" and "Enter Sylvia Plath": a deceptively echt-Murdoch title for an atypical, Pet Shop Boys-ish Europop gallop.
This re-energised elasticity accommodates a full flush of collective colours. "Perfect Couples" is a funk-pop frolic; "The Power of Three" gives Sarah Martin's dreamy voice a gorgeous girl-pop showcase; the wistful confessional of "Play for Today" benefits from Dum Dum Girl Dee Dee Penny's melting cameo. Most tellingly, "The Everlasting Muse" smuggles in a career mantra to light its detour into frisky klezmer-pop: "She says be popular, play pop, and you will win, my love!"
Chalk this up as another win for the lit-pop faithful.
Join our new commenting forum
Join thought-provoking conversations, follow other Independent readers and see their replies