Body/Head – The Switch, album review: brave, immersive and timely
Download: "Reverse Hard," "Last Time," and "In the Dark Room"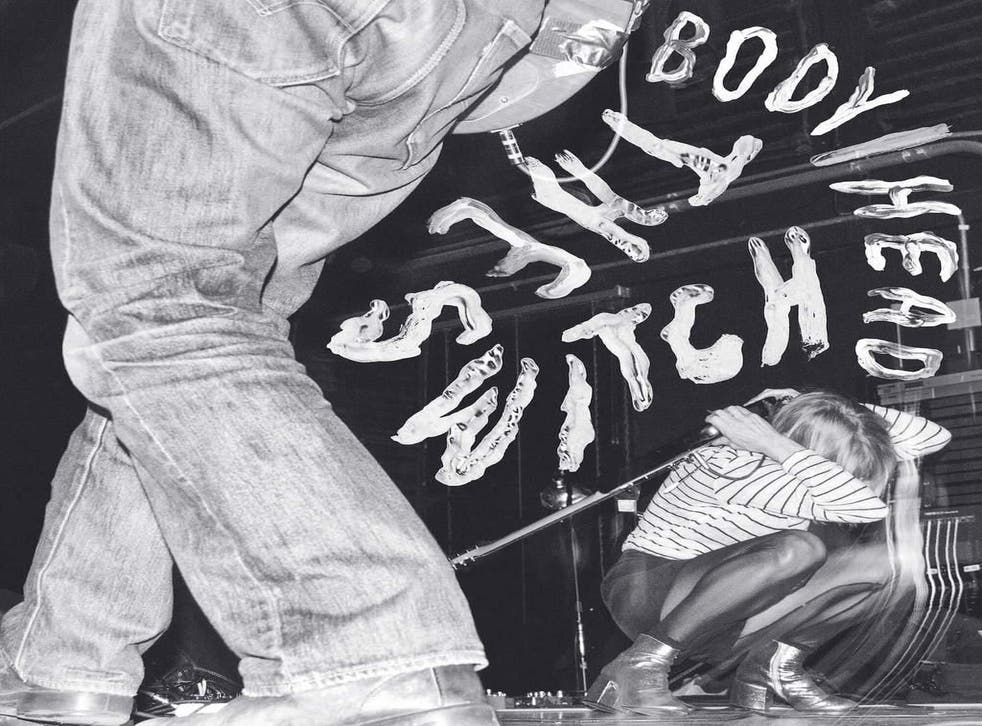 Former Sonic Youth legend Kim Gordon and avant-garde experimentalist Bill Nace have combined forces once more for new album The Switch – the follow up to their 2013 debut, Coming Apart and improvisational 2016 experiment, No Waves.
The two continue their noise experimentation with minimalist drone, reverb, feedback and delay: song structures are once more pushed to extremes as the two deconstruct sound at every available juncture. There are some minor cohesive moments to be found on The Switch, but similarly to their previous work, this is an album that shuns conformity and structure of any kind.
Gordon's voice is at times barely a whisper or an echo as it struggles to break through dense guitar textures in what feels like a battle between visibility and invisibility, between fogs of unreasoned chaos and moments of much needed contemplative silence. It is a thinly veiled but entirely apt metaphor for the mass of conflicting voices that deafen us socially; here, it's a message exemplified more via disturbing distortion and dense sound labyrinths.
It often feels the perfect soundtrack to a dystopian nightmare, such as when a sudden, jarring guitar jolts or Gordon's tortured vocals wail on the expansive "Reverse Hard" or "In the Dark Room". There is relief to be found in brief moments of meditative expansiveness, such as on the soaring "Last Gaze", but for the most part, it's the former that dominates.
Most of this album is the result of improvisation, both on stage and in the studio. Fans who saw the duo on tour may well recognise some of the styles Gordon and Nace experiment with here. It's a short album at only five songs and just under 40 minutes, but any lengthier and the density would overcome.
The Switch can be a challenging listen and it's lack of cohesion may well frustrate; those looking for a dramatic change from their previous work will be disappointed as there are few surprises to be found. Whilst this can sometimes feel like a missed opportunity, there is still plenty on here to intrigue. This is a brave, immersive and timely record.
Register for free to continue reading
Registration is a free and easy way to support our truly independent journalism
By registering, you will also enjoy limited access to Premium articles, exclusive newsletters, commenting, and virtual events with our leading journalists
Already have an account? sign in
Register for free to continue reading
Registration is a free and easy way to support our truly independent journalism
By registering, you will also enjoy limited access to Premium articles, exclusive newsletters, commenting, and virtual events with our leading journalists
Already have an account? sign in
Join our new commenting forum
Join thought-provoking conversations, follow other Independent readers and see their replies