A Bowie Celebration review: Yungblud, Corey Taylor, Gary Oldman and co ensured Bowie's chameleonic spirit was present and correct
Long-time Bowie pianist and Spiders from Mars alumnus Mike Garson pieced together remote contributions from an impressive array of guest stars and Bowie backing musicians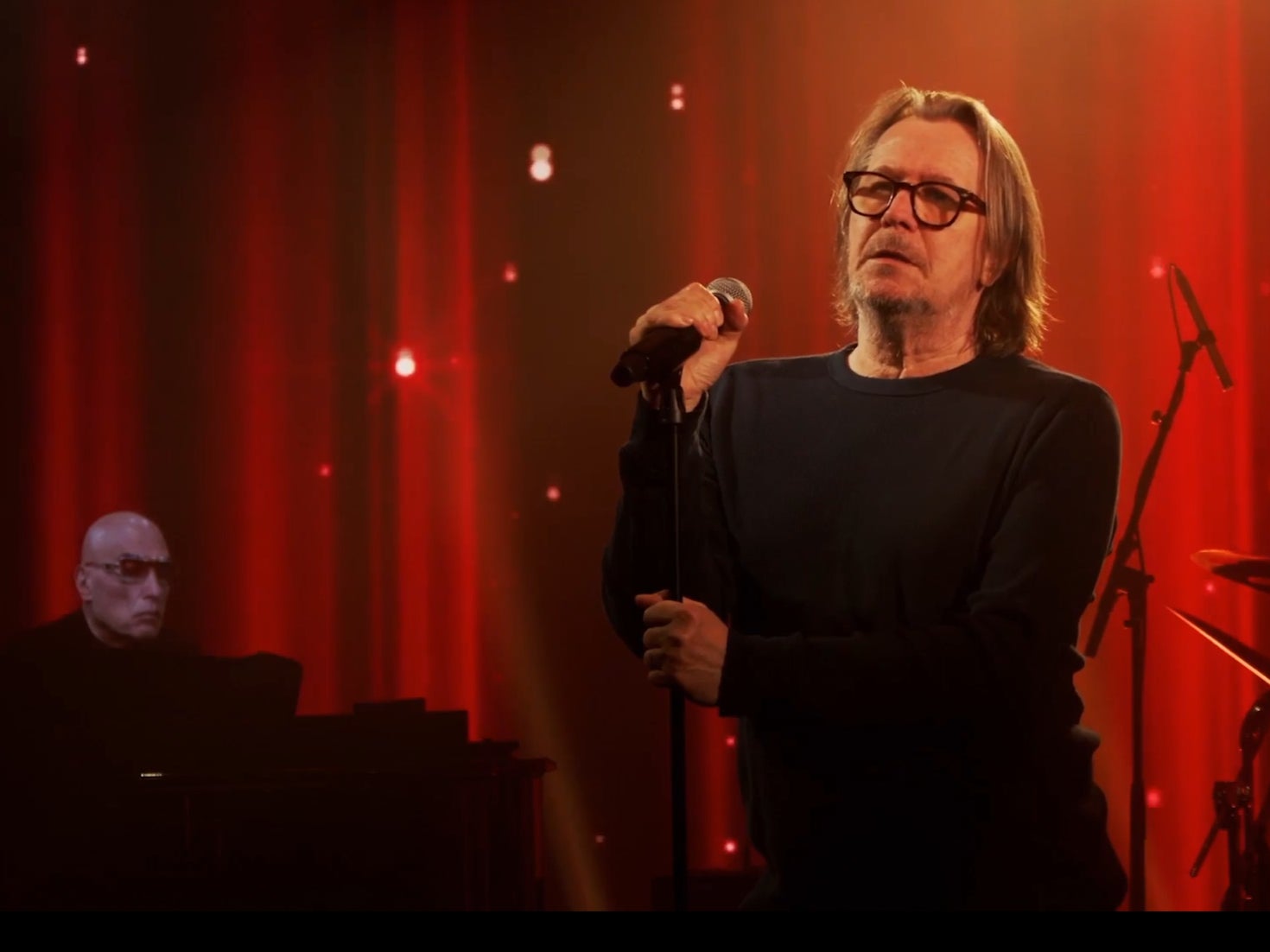 Were we not living in a real-life Diamond Dogs dystopia, the first weeks of January 2021's vaccine limbo would have been given over entirely to David Bowie. Five years ago, on his 69th birthday, he released his final album Blackstar, an avant-garde jazz-rock swansong proving him a sonic adventurer to the last. Two days later, the starman ascended to tin can orbit above the mortal sphere. Like so much about Bowie's death, it was as though he planned it as an art statement, giving his devotees cause to celebrate as much as mourn.
In this spirit, 24 hours later than billed because Covid, long-time Bowie pianist and Spiders from Mars tour alumnus Mike Garson pieced together remote contributions from an impressive array of guest stars and Bowie backing musicians, plundering his catalogue for this wide-reaching three-hour tribute. From their CGI space cube, Duran Duran did well to get their sombre synth take on Ziggy Stardust's apocalyptic opener "Five Years" in first; any later and they would have been upstaged by the backing bands alone. 
Projected into individual windows on a large screen behind Garson's onstage piano, a veritable Olympus of Bowie demigods – Tony Visconti, Earl Slick, Carlos Alomar, Gail Ann Dorsey, Tony Levin and other such legends – recreated the tracks that they had helped forge, while virtual guest vocalists enjoyed the Bowie karaoke to end them all. Unlike most tribute shows, A Bowie Celebration certainly didn't have an authenticity problem.
Although pivotal chunks of Bowie's mercurial career were largely sidestepped – you'd barely know he went to Berlin at all, and not even Trent Reznor suggested honouring his Nineties industrial drum'n'bass period – Garson's imaginative screen visuals and stagings combined with fresh interpretations from his diverse choice of guests to reflect the breadth and scope of Bowie's work. Perry Farrell, in vampiric ringmaster's garb and accompanied by a Day of the Dead toreador, added mariachi menace to "The Man Who Sold the World". Billy Corgan, appearing on an antique TV on Garson's piano, delivered an austere reworking of "Space Oddity" swathed in experimental piano and spacewalk visuals. Living Colour's Corey Glover fleshed out the plastic soul of "Young Americans" while Reznor repaid his obvious debt to "Fashion" with a fantastic quasi-industrial update. Bowie's chameleonic spirit was present and correct.
With Garson a constant presence, like a jazz piano Jools Holland, other guests' fortunes varied. Gary Barlow grooved blokeishly through "Fame", failing to fill some pretty big boots, while Adam Lambert – a vision in shimmering aquamarine – emoted "Starman" half to death. Taylor Momsen from The Pretty Reckless, on the other hand, did an amazing job of making 1971's "Quicksand" ("should I kiss the viper's fang?") sound like Taylor Swift drawn into the occult.
Abandon was key. While Ian Astbury faltered on an over-reverent, jazz-heavy "Lazarus", Mott the Hoople's Ian Hunter was understandably in his element on "All the Young Dudes", and Peter Frampton had a wham-bam time with "Suffragette City". Foo Fighter Taylor Hawkins, Jane's Addiction's Dave Navarro and Slipknot's Corey Taylor got it right too, turning up in person to rattle through "Rock'n'Roll Suicide", "Hang on to Yourself" and "Little Fat Man" (the latter being the ditty Bowie made up in Extras to describe Ricky Gervais, who also made a brief video appearance) as though rehearsing in their mum's garage.
Highlights came from unexpected quarters. Gail Ann Dorsey's honeyed renditions of "Can You Hear Me?" and "Strangers When We Meet". Gary Oldman's powerful theatrical take on Tin Machine's "I Can't Read". Rolling Stones backing vocalist Bernard Fowler seemingly possessed by Bowie himself on a celestial closing "Heroes". And where you hoped YUNGBLUD might just get through "Life on Mars?" without licking the microphone and shouting "geezer!", he steals the entire show with a magisterial performance which, had this been the Grammys, would have seen him a superstar by dawn: follow that, Boy George's cabaret Aladdin Sane medley. In almost impossible circumstances, Garson pulled off a herculean task, doing Bowie proud, at a distance.
Join our commenting forum
Join thought-provoking conversations, follow other Independent readers and see their replies