Charlotte Church's Late Night Pop Dungeon at the Lexington, London - gig review
Church has clearly decided it's time to do whatever she likes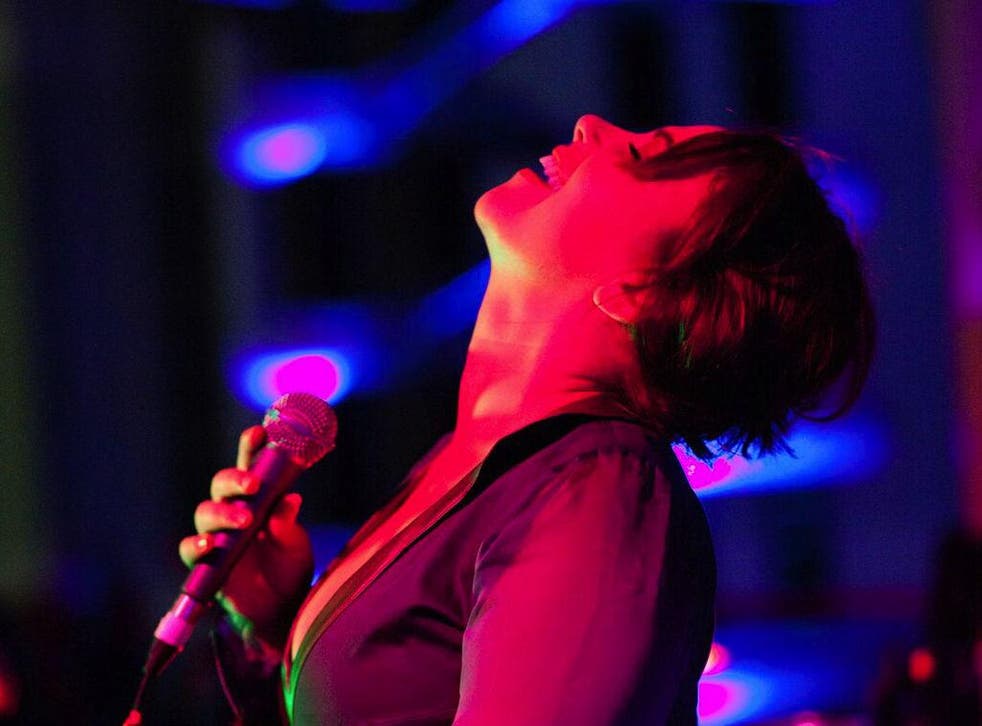 Envisage a place where all the weird and wonderful moments in pop history congregate after dark. A place where Beyoncé moves alongside 1970's German experimentalists CAN and Black Sabbath get down to the sound of an R Kelly megamix.
And then imagine at the centre of it all the former Voice of an Angel recast, as it is written on her T-shirt in marker pen, as a "Dank Dungeon Bitch".
Welcome to Charlotte Church's Late Night Pop Dungeon.
After a life in the public eye and having spent years singing dutifully - for American presidents, for the Pope, for record companies milking her worth - Church has clearly decided it's time to do whatever she likes.
Off-stage, her emergence as political activist (or "prosecco socialist" as she wryly coined it) and Twitter slay queen (ask Donald Trump) has been impressively uninhibited.
Onstage tonight, she seems equally liberated, grinning, knocking back the brandy and singing her favourite songs in a perfectly pitched set that reaffirms your faith in the power of pop music.
Pop Dungeon was the surprise hit of last year's festival circuit, but you don't have to be down the Rabbit Hole at Glastonbury worse for wear at some ungodly hour to get swept up in its glitter bomb excitement.
With her tight four piece band and Charlie's Angels choir (all in white), Church works through an eclectic set of pop bangers, everything from Britney Spears to MIA, Missy Elliot to Basement Jaxx.
On the face of it the concept is wedding band karaoke, but this is the work of someone who not only loves pop music, but understands its very essence.
There are clever tricks everywhere, pushing all your pop buttons: the way Super Furry Animals' "Hometown Unicorn" segues into En Vogue's "Don't Let Go" and an almighty singalong; how a beautiful rendition of Sufjan Stevens' "Chicago" eventually gives way to the closing refrain from Prince's "Purple Rain", allowing Church to show off her full soprano range.
Best of all is a thrilling mashup of Destiny's Child's "Bootylicious" and Rage Against the Machine's "Killing in the Name", quickly becoming Pop Dungeon's signature tune in a set that is sheer joy from beginning to end.
Join our new commenting forum
Join thought-provoking conversations, follow other Independent readers and see their replies