End of the Road 2016 review: 'Comes close to stealing Glastonbury's crown'
The sense of charm that filled the Salisbury-based festival makes it impossible not to love
Jacob Stolworthy
Thursday 08 September 2016 09:15 Comments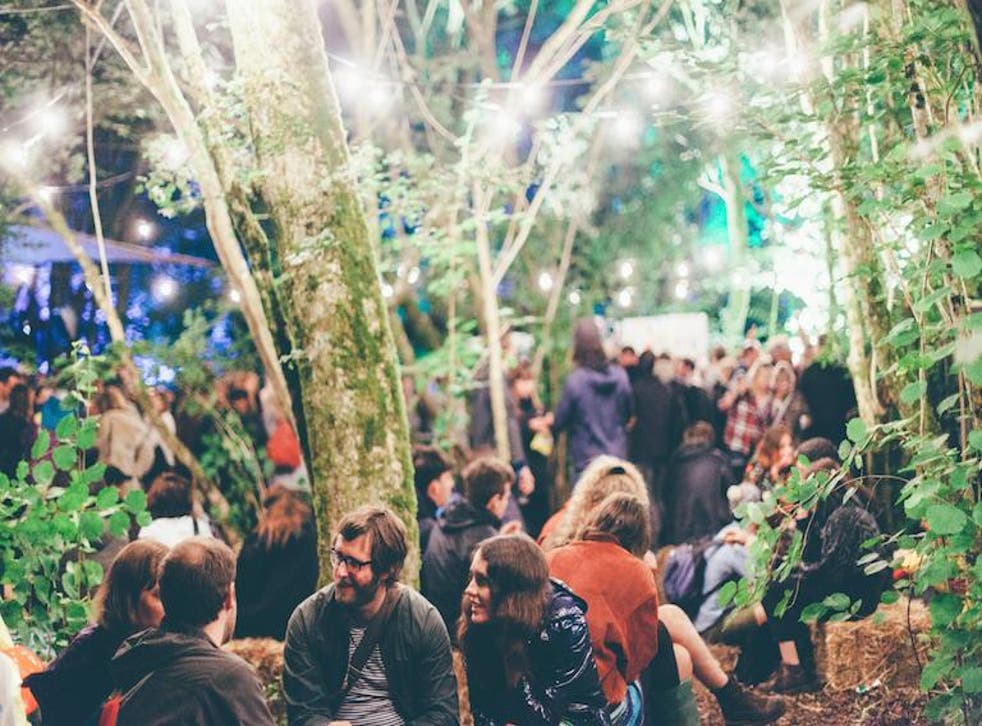 It's Saturday afternoon and 11,000 people are getting gradually more soaked in a field miles away from home, an optimistic handful of which (including me) happen to be without a raincoat - and yet the smiles refuse to diminish. Why? Because they're at End of the Road.
The independent festival based in Larmer Tree Gardens has quietly risen in stature since starting in 2006. Having previously hosted the likes of Patti Smith, Modest Mouse and Sufjan Stevens, this year's event saw a typically eclectic mix of music acts belonging to the world of folk, indie and blues.
Portland-based group The Shins graced the stage on Thursday night for their first UK show in three years. If James Mercer's note-perfect renditions of nostalgia-laced tracks "Phantom Limb," "Australia" and, yes, "New Slang" didn't prepare attendees for the weekend ahead, a secret covers set from Ezra Furman - the first of the long weekend's many surprise treats - coaxed festival goers into letting loose; usually comprising three days, the early start successfully raised the bar which refused to relent until the tents were packed away on Monday morning.
Perhaps even more of a statement of intent was festival organisers Simon Taffe and Sofia Hagberg's proactive move to book female artists Cat Power, Bat for Lashes and Joanna Newsom, all of whom enchanted audiences with headline slots on the Garden and Woods Stages across three nights - refreshing at the tail-end of yet another festival season largely dominated by male musicians.
Proving furthermore that earlier slots have no correlation with quality is Iceland-born act Rhain whose voice shimmers and soothes during a humble midday slot in the Tipi stage; remember her name.
Music festivals guide 2016

Show all 20
The highlights kept on coming; a vibrant Friday night appearance from experimental US band Animal Collective as well as an eccentric performance from Swedish fusion group Goat who warmed up the sodden crowd on Saturday evening. But it was Furman's barnstorming headline set later that night, one which the American singer-songwriter afterward branded "transformative," that stole the weekend and delivered proof he flourishes when handed the slot (and crowd) he evidently deserves.
Luring the audience in with a DJ set featuring Britney Spears' "Toxic" and Bowie classic "Young Americans," all assembled were poised to dance along with Furman and band The Boy-Friends right through to a frenetic performance of Jackie Wilson's "(Your Love Keeps Lifting Me) Higher and Higher" which saw him theatrically carried off stage by saxophonist Tim Sandusky. With the audience salivating for more, Furman tore away from his grip to resume the rock'n'roll - a live music highlight of the year.
End of the Road is the perfect counterpart for those fazed by larger festivals so crowded with a gargantuan array of choice. While Glastonbury may retain the festival crown, this dainty excursion manages the once-thought-impossible task of almost usurping Michael Eavis' throne. Simply put, End of the Road's pervading sense of charm makes it impossible not to love.
If that doesn't convince you to mark it out as your 2017 festival, I'm not sure anything will.
Register for free to continue reading
Registration is a free and easy way to support our truly independent journalism
By registering, you will also enjoy limited access to Premium articles, exclusive newsletters, commenting, and virtual events with our leading journalists
Already have an account? sign in
Join our new commenting forum
Join thought-provoking conversations, follow other Independent readers and see their replies