Album reviews: Ben Howard, serpentwithfeet and For Those I Love
Irish artist David Balfe's solo debut is a staggering expression of love for a friend, while Death from Above's latest album isn't as boundary-pushing as previous efforts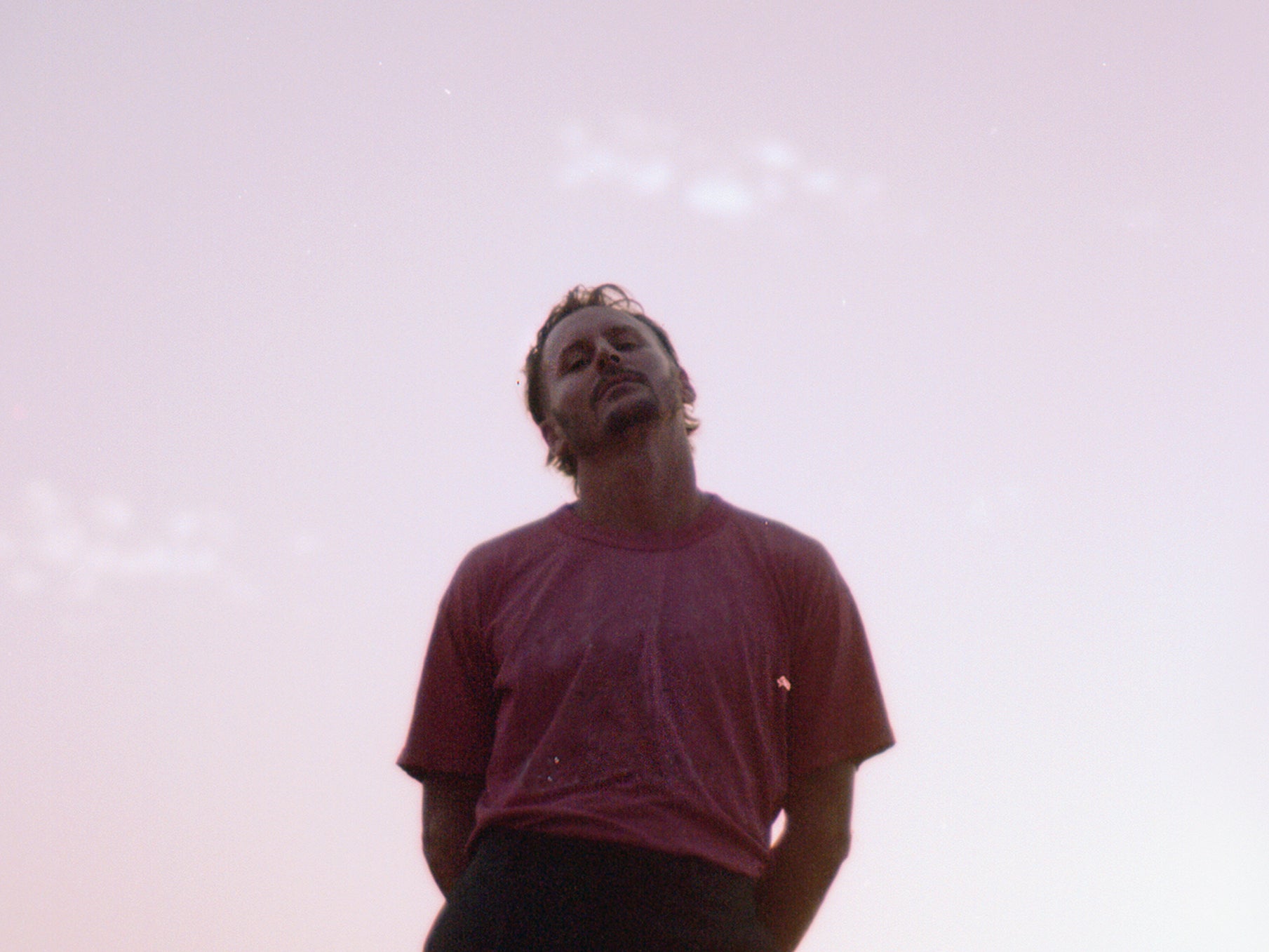 Ben Howard – Collections from the Whiteout
★★★★☆
There's a lot going on in singer-songwriter Ben Howard's sprawling yet intimate fourth album, Collections from the Whiteout, which offers commentary on some ripped-from-the-headlines news stories, as well as some personal anecdotes collected over a period of time living across Europe.
"Fake Heiress" Anna Sorokin gets a ballad on the skittering lullabye-like "Sorry Kid", as does Richard Russell, who stole and crashed a plane in Seattle (the fluttering "The Strange Last Flight Of Richard Russell"). The eerily electronic "Finders Keepers" chronicles the time his father found a dismembered body of a friend floating along the Thames.
Meanwhile, Howard brought in the producer of the moment, The National's Aaron Dessner, who some will know from giving Taylor Swift a hand on Folklore and Evermore.
From an orchestration standpoint, Howard hardly stopped there: scattered throughout are contributions from jazz drummer/producer Yussef Dayes, This Is the Kit's Kate Stables, Big Thief's James Krivchenia, Hiss Golden Messenger's Kyle Keegan, St Vincent pianist Thomas Bartlett, and Rob Moose, who is perhaps best known for developing string compositions for Bon Iver, Laura Marling and Phoebe Bridgers.
Instead of a too-many-cooks situation, which this easily could've been, Dessner and Howard find cozy nooks for everyone. The singer's reedy voice is the drawstring that ties it all together. RB
Death from Above 1979 – Is 4 Lovers
★★★☆☆
Death from Above 1979's last album, 2017's Outrage! Is Now was both a bristling riposte to reactionary culture and a call for revolution. Now, however, Sebastian Grainger and Jesse F Keeler are all about the love.
Read more:
It's not entirely clear why the Toronto-formed band are choosing now to introduce a "totally new sound" (at least that's what their press material claims). Much of their self-produced album, Is 4 Lovers, is great. There are shuffling, buzzy synths on "Glass Homes" that recall another (recently retired) duo, Daft Punk. "One + One" is all jittery urgency and hip-grinding guitar riffs, while "Mean Streets" starts out on sombre piano before exploding into a pummelling frenzy of percussion and feedback.
Be that as it may, there's still a nagging sense that the band are resting on their laurels. The record is still good – DFA are too talented for it to be otherwise – but it's a little deflating for a band whose history is built on boundary-pushing. ROC
For Those I Love – For Those I Love
★★★★★
Platonic love between men should be celebrated. Few contemporary artists express this better than Ireland's David Balfe, who goes under the name For Those I Love for his debut of the same name. The album is a visceral and focused study of grief, guilt, rage and hope.

Enjoy unlimited access to 70 million ad-free songs and podcasts with Amazon Music
Sign up now for a 30-day free trial
Sign up

Enjoy unlimited access to 70 million ad-free songs and podcasts with Amazon Music
Sign up now for a 30-day free trial
Sign up
Balfe, who self-produced For Those I Love on his computer, successfully blends dance music with spoken-word poetry; he's extraordinarily astute in the way he processes his emotions. But the album isn't what you'd call "unfiltered" – he wrote more than 76 songs after the suicide of his best friend, Paul Curran, which were then condensed into this nine-track project. His words land with precision and depth, not one wasted.
There's occasionally a violence to the beats. A darkness. It speaks to the real-life issues that afflict the areas of Dublin where Balfe grew up. On "Top Scheme", he unleashes a fierce diatribe against the proliferation of upper-middle class drug users – who spare no thought for how their habits fuel gang wars and street violence – and an establishment that exists to preserve the status quo. "The Myth / I Don't" explores his pathological fear of answering the phone after Curran's death, expecting news of further tragedy. "You Live / No One Like You" deploys sombre, Joy Division piano notes under a beat that gathers pace, as Balfe finds myriad ways to celebrate Curran each day.
For Those I Love is as much a piece of history as it is a work of art. Curran's voice is everywhere, in snatches of recorded conversations and recitals of his own poetry. The classic house influences and chirpy recurring synth motif conjure a sense of youthful innocence, heightening the grief of a life cut short. Balfe frequently finds himself talking directly to his friend, poring over memories from their childhood and teenage years. "If I knew what was wrong, I would tell you..." he murmurs, voice trembling, on closing track "Leave Me Not Love." A staggering album. ROC
Serpentwithfeet – DEACON  
★★★★★
On his second album, DEACON, serpentwithfeet draws inspiration from a childhood spent singing gospel in church. Here, though, the singing style of the Baltimore-born, Los Angeles-based performer's youth is reinterpreted and expanded into a stunning celebration of Black, gay love.
Tenderness and sensuousness are the central themes on the velvety-smooth DEACON, which has a sprinkling of features (NAO shows up on the atmospheric slow jam "Heart Storm", and Lil Silva and Sampha join in the chorus on soft anthem "Fellowship").
Elsewhere, serpent brings us into a peaceful place where Black love may not only exist, but thrive. He extrapolates this on the album's visuals, like the home movie-esque video for "Fellowship" and on the album's cover, where he is embracing his partner on a tranquil beach.
As much as DEACON is a project meant to honour the love between men of colour, it is also a groundbreaking proclamation of personal acceptance. Of "Fellowship", he recently told Vulture, "When I was a teenager, I remember not knowing if I was ever going to be able to be honest about who I am. Am I ever going to be able to not wear this mask?"
In the universally accepting, technicolour world DEACON creates, serpent is free to love and to just be. It may well serve as inspiration for others to do the same. RB
Join our commenting forum
Join thought-provoking conversations, follow other Independent readers and see their replies