Jungle, For Ever album review: Hollowed-out ambience
Jungle occasionally feel like the aural equivalent of a travel agency: their music's insistent bounce is very accommodating. But whoever decided that each yearning falsetto should be layered up and Insta-filtered – shorn of awkward ridges and imperfections – may be a sociopath
Jazz Monroe
Friday 14 September 2018 09:08 Comments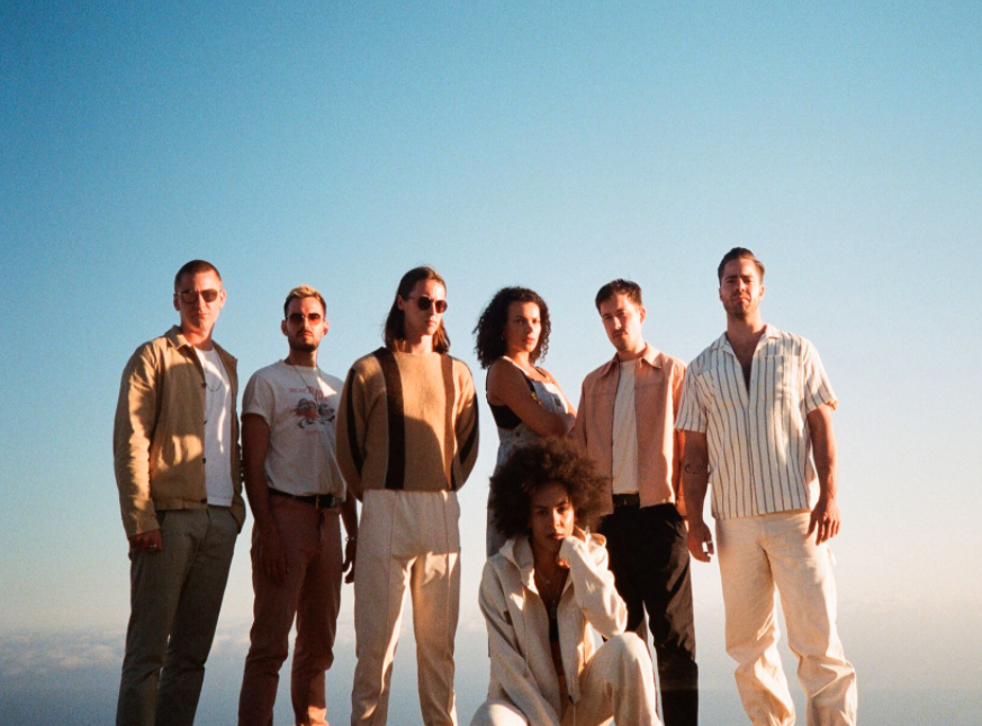 With their debut album as Jungle, Tom McFarland and Josh Lloyd-Watson honed a disco-funk sound that's at once distinctive and strangely anonymous. Now a seven-piece collective, they appeal to listeners resistant to big-tent pop-house but easily sold on soul-inflected hedonism. They are, in other words, a quintessential signing to indie label XL.
Despite a four-year wait, the songs on their second album, For Ever, still sound like understudies for Mark Ronson mega-hits. On "Casio", golden soul melodies ping along elastic beats, while "Beat 54 (All Good Now)" unfurls an opulent backdrop for sad funkateer vocals.
Jungle occasionally feel like the aural equivalent of a travel agency: their music's insistent bounce is very accommodating, but whoever decided that each yearning falsetto should be layered up and Insta-filtered – shorn of awkward ridges and imperfections, the sound of human feeling – may be a sociopath. Even on the many delectable compositions ("Give Out", "Cosurmyne"), the peaks are cloudy, vocals unobtrusive and charmless.
In a way, the hollowed-out ambience suits Jungle's vision. Their milieu is cautionary party anthems about the folly of chasing cash at life's expense. With its righteous themes and slightly muffled sonics, For Ever sometimes approximates a lost trove of Curtis Mayfield-fashioned soul. At other times it's like walking out of a noisy club and into a smoking area full of marketing assistants denouncing their 9-to-5s.
Recording in LA seems to have rubbed off on the west Londoners. "Happy Man" takes aim at transactional enlightenment – "Buy yourself a dream, it won't mean nothing" – while the poolside pop of "Heavy, California" laments, "I will love you, can't afford you."
But their most affecting songs do the least. "(More and More) It Ain't Easy" has no real chorus, only a hypnotic hip-hop groove and a melody that sounds unfinished, as if composed from the memory of a mournful dream.
"Cherry" strikes a tone of muted rapture. "House in LA" amps up the histrionics but rebrands the California dream as an indulgent, woozy nightmare. If the emotional purview is narrow, it's hard to complain when Jungle so steadily hit the mark, cracking out choruses that bulge and pop like overfilled balloons.
"When you smile, the world feels a little better," they sing in the record's opening line. As with much here, its easy positivity feels a little awkward, like a random thumbs-up from a colleague. But you believe that they believe it, and that's enough to drift into their slipstream – even if the thrills have a habit of slipping away too soon.
Register for free to continue reading
Registration is a free and easy way to support our truly independent journalism
By registering, you will also enjoy limited access to Premium articles, exclusive newsletters, commenting, and virtual events with our leading journalists
Already have an account? sign in
Join our new commenting forum
Join thought-provoking conversations, follow other Independent readers and see their replies