Album reviews: Kim Gordon – No Home Record and Elbow – Giants of All Sizes
Sonic Youth's Kim Gordon releases a debut solo album packed with wry humour, while Elbow jolt listeners out of complacency with their eighth studio record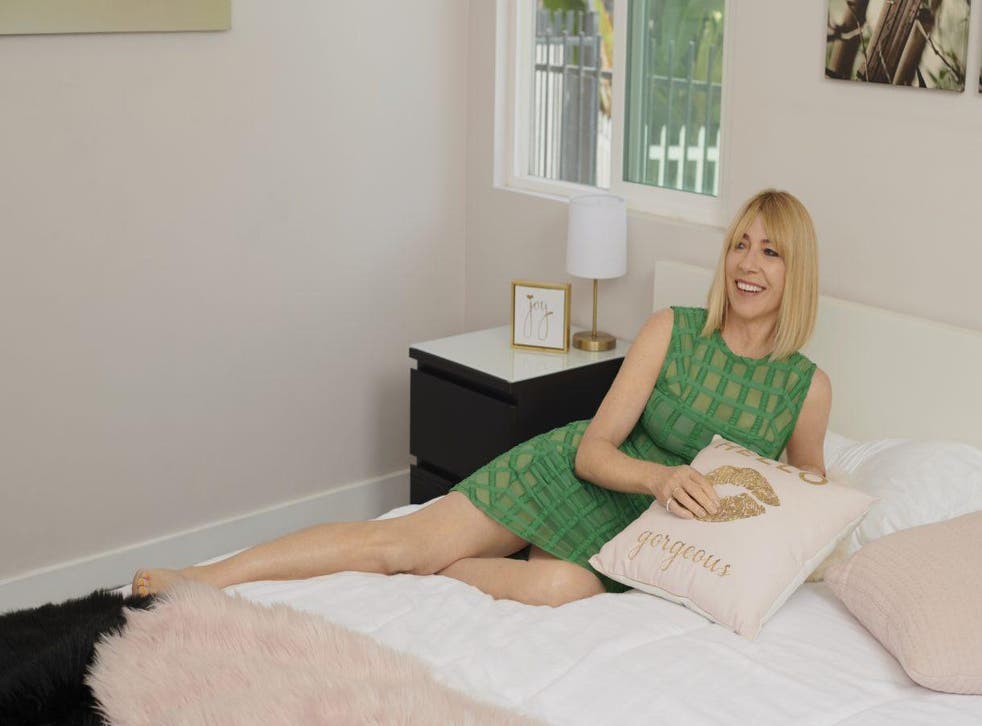 Kim Gordon – No Home Record
★★★★☆
Before Sonic Youth evolved into the alt-rock band who influenced indie music, they emerged in 1981 from New York's experimental no-wave scene. Their co-founder Kim Gordon had a set-up of guitar, drum machine and cut-and-paste lyrics from magazine adverts.
The debut solo album of the art-punk pioneer – her first under her own name since the dissolution of hers and former husband Thurston Moore's band in 2011 – was never going to be predictable, easy listening. No Home Record channels that early movement's dissonance and avant-garde vibe, in a nine-song genre-defiant collection that jumps between industrial, minimal electro-rock and abrasive art punk.
"Paprika Pony" could be an experimental hip-hop track without the rap, its catchy finger-piano motif bouncing against an insistent hi-hat pulse and Gordon's breathy vocals. "Murdered Out", the first solo song Gordon released, back in 2016, is anarchy spun into a satisfying post-punk melee of snaking basslines and fragmental guitars, building to cacophonous choruses of brash noise-rock effects and threatening monotone vocals. By the end, amid the heavy distortion and feedback, it sounds as though the 66-year-old's six-string is being chewed up.
The best albums of 2019 (so far)

Show all 67
Those vocals are just as effective on the spiky punk-rock of "Air BnB", her snarl highlighting the wry humour. The underwater guitar and delay-heavy vocals of the mind-bending "Don't Play It" surface from beneath an electro beat for lyrics satirising America's consumerism: "Golden vanity / You can pee in the ocean, it's free".
No Home Record's lack of cohesion is unlikely to pull you deep into its disjointed soundworld. What does unite the tracks, though, is the restlessly questing, non-conformist spirit of their creator. It's great to have her back. Elisa Bray
Elbow – Giants of All Sizes
★★★★☆
Elbow are a reliable band, in that their output has been consistently "good" since their 2001 debut Asleep in the Back. But personal and national trauma appears to have shaken something out of the Manchester group, and the result is Giants of All Sizes – perhaps their greatest album since their Mercury Prize-winning breakthrough The Seldom Seen Kid, released over a decade ago.
Giants opens with the apparent intent of jolting its listener out of complacency: "Dexter & Sinister" begins with gentle whirls of synths before a thunderous bassline from Pete Turner kicks in, and frontman Guy Garvey sings with more purpose than he has in years. There's a sublime vocal addition from Jesca Hoop, too, and a joyous return to their prog-rock roots.
There are more explicit statements on social and political affairs than we're used to from Elbow, alongside intimate vignettes of Garvey's own life. On "White Noise White Heat" he considers the role of the artist in the wake of tragedies such as the Grenfell fire: "The white heat of injustice has taken my eyes / I just wanna get high." There are allusions to Brexit on "Empires" ("they crumble all the time") while the juddering "Weightless" addresses the death of Garvey's father and the birth of his son. Garvey is an eternal optimist who sees the light in everything, and so even as he holds a mirror to these troubled times, there's plenty of hope to be found.
Join our new commenting forum
Join thought-provoking conversations, follow other Independent readers and see their replies