Lana Del Rey, Lust for Life, album review: Her power is to keep things hidden, whilst seeming utterly explicit
Her duet with The Weeknd proves a masterful pairing, they stand out among their peers as two artists who have succeeded at crafting their own myth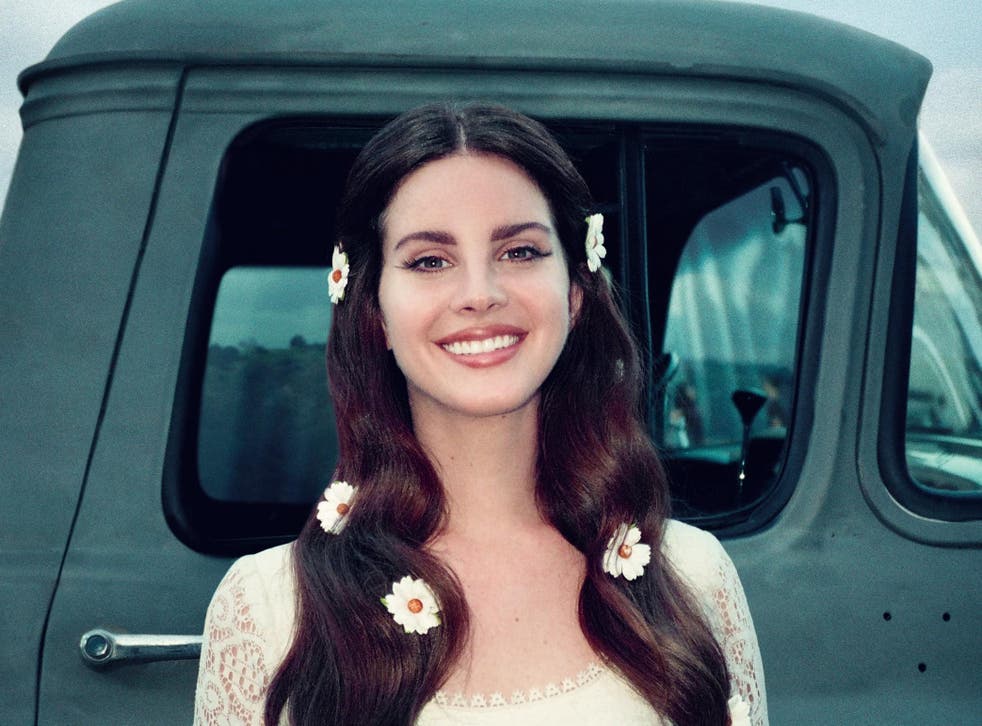 At the beginning of her career proper, the woman born Lizzy Grant and reinvented as Lana Del Rey seemed dangerously close to becoming a victim of her own making; the backlash to the revelation that her musical persona was a creation, not so much a reality, was unforgivingly brutal.
On this new record Del Rey is far more self-aware than she has been on her previous albums, where her lyrics - so often seeming to fetishise themes of death and ennui - quickly grew tiresome. By Ultraviolence, the follow-up to 2012's Born to Die, it felt that she needed new things to sing about.
Lust For Life is more of an elaboration on her favourite subjects rather than a repetition, in fact, it's her most expansive album to date. "Is it the end of an era?" she asks on "When The World Was At War We Kept Dancing", "is it the end of America?" On "God Bless America - And All The Beautiful Women In It", the track features two gunshots after the main lyric - it sounds like a question mark.
She speaks with more affection here than a curled lip than 2015's Honeymoon, where all of the women she came across seemed to be tragic or callous, and more self-assurance when she sings in the first person, finding the courage to call out an unfaithful lover on "In My Feelings" with: "Could it be that I found another loser?" sung in a voice as sweet as sugar syrup. "Who's tougher than this bitch?" she demands, "who's freer than me?" and you believe her.
She quoted The Beatles' "And I Love Her" before the jarring change of tempo on "West Coast" in Ultraviolence; on "Tomorrow Never Came" she duets with Sean Lennon, sampling "Here Comes The Sun" and "Something"-style chord progressions and referencing multiple Beatles tracks within the lyrics. "Beaches" offers up one of the most striking vocal performances Del Rey has given on any album.
And while Dan Auerbach offered some of his heady blues influences on her second record, with Lust For Life the pop mastery of Benny Blanco and Max Martin adds more of a Hollywood glimmer. "White Mustang" and "Groupie Love" still hint at an obsession with a sleazier side of fame, the dark beneath the glitter and the perils of lusting after an artist: the skittering synth on the latter recalls the delirious, sinister buzz of a cicada in the heat of summer. It includes one of two excellent appearances by A$AP Rocky in an album that feels loaded - but not overloaded - with guest features.
It's unfortunate that she has borrowed so heavily from Radiohead's "Creep" on closing track "Get Free", while it's undoubtably a tribute to one of the few songs that can make her music seem upbeat, it jars on an album where, for the most part, her influences have been more subtly worked into the instrumentation.
On the title track, her duet with The Weeknd proves a masterful pairing, they stand out among their peers as two artists who have succeeded at crafting their own myth at a time where no piece of information seems off-limits, and "too much information" is the menu du jour for far too many celebrities.
Like The Weeknd's personal dark brand of R&B; Del Rey's deliciously twisted pop fuses hip hop beats with her breathy vocal delivery; their mutual power is in their ability to keep things hidden, whilst seeming utterly explicit. It's a heady mix to be caught up in.
Register for free to continue reading
Registration is a free and easy way to support our truly independent journalism
By registering, you will also enjoy limited access to Premium articles, exclusive newsletters, commenting, and virtual events with our leading journalists
Already have an account? sign in
Register for free to continue reading
Registration is a free and easy way to support our truly independent journalism
By registering, you will also enjoy limited access to Premium articles, exclusive newsletters, commenting, and virtual events with our leading journalists
Already have an account? sign in
Join our new commenting forum
Join thought-provoking conversations, follow other Independent readers and see their replies