The Last Shadow Puppets, Hackney Empire, gig review: "a unique kind of puppet mastery"
A crowd pleasing set led to a confident performance from the Northern duo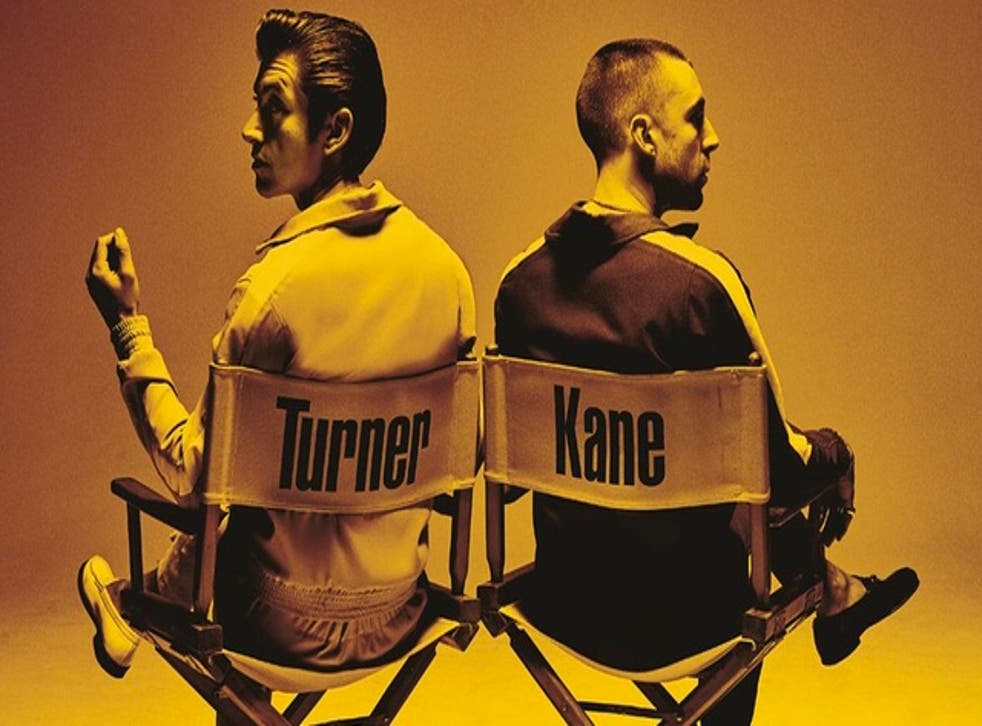 A cloud of enticement settled upon the intimate Hackney Empire on Friday evening; The Last Shadow Puppets - the Northern duo formed by Arctic Monkeys' frontman Alex Turner and Miles Kane back in the mid-Noughties - were in the wings, poised to perform their first London show in seven years. The excitement inside was rivalled only by the envy of those passing by outside.
The decision to blast Wings track "Let 'Em In" as the lights went down aptly pre-empted the evening ahead; with a repertoire of hits speckled with influence from Bowie to Orbison, the duo rattled through their orchestral tunes which were precisely sung back at them as if the crowd had spent all day rehearsing.

Languidly taking their place on stage to "Black Plant"s haunting string coda, the duo's indifference was stripped away the second they burst into "Calm Like You," a fan favourite off their debut record The Age of the Understatement, continuing through the pulsating crowdpleasers "Separate and Ever Deadly" and "Only the Truth."
Tracks from follow-up album Everything You've Come to Expect - released that same day - left fans satisfied; "Aviation", "Miracle Aligner" and "Sweet Dreams, TN" specifically set themselves apart as standout songs. The latter track saw Turner - a debonair musician who, unlike Kane, has the distinct knack of whipping assembled crowds into a frenzy by the mere wave of a hand - take centre stage where he pushed forth his old-fashioned tones in a way that belied his 30 years. Even Kane couldn't help but stare.

An unexpected highlight was their encore rendition of bluesy Beatles track "I Want You (She's So Heavy)." Notorious for its 7:47 running length, Turner sarcastically drawled "Happy new year" as their dedicated cover came to an end before concluding their set with future favourite "The Dream Synopsis" and signature thigh-tapper "Standing Next To Me." This one Kane and Turner came together to croon into one mic, perhaps in a concerted attempt to evoke the memory of yesteryear's greats.
Whether or not they succeeded didn't matter; on those fortunate enough to be present, the duo exerted a unique kind of puppet mastery.
The Last Shadow Puppets will play Bristol's Lloyds Amphitheatre on June 24 and continue for a string of Manchester, Bridlington, Bournemouth and London dates in July. You can read our review of their new album here.
Join our new commenting forum
Join thought-provoking conversations, follow other Independent readers and see their replies