Madonna, Rebel Heart - album review: A confirmation of Madonna's sustained musical relevance
The lyrics mine familiar tropes of sex, dance, religion and celebrity but the music pushes out from her electropop template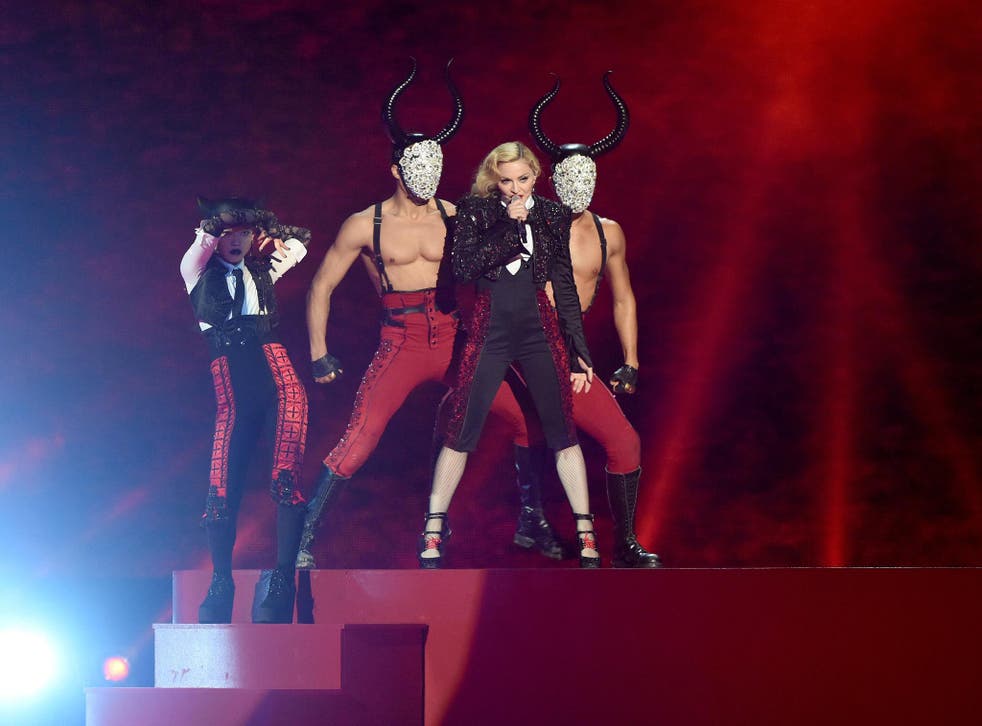 If any confirmation were required of Madonna's sustained cultural relevance, it was surely provided by a mere wardrobe malfunction out-shining the combined micro-celebrity wattage of the entire Brit Awards line-up.
It's fortunate, then, that this ironic triumph should be followed by confirmation of her musical relevance. Rebel Heart capitalises on the comeback charm of 2012's MDNA, and in places repeats aspects of its success. Nicki Minaj reprises her role as Madge's rapping henchgirl on the amusingly abrasive "Bitch I'm Madonna"; and Madonna again slips sly hints of hits such as "Vogue" into the arrangements, like straps binding the material to her legacy.
The most welcome reminders are those which recall the career-apex achievements of Like a Prayer, particularly "Devil Pray" and album closer "Wash All Over Me" – the latter mining a resistant melancholy while the former urges the adoption of a deeper spirituality not dependent on drugs. A less reverential employment of religious imagery, however, occurs in the controversy-courting cunnilingus anthem "Holy Water", where she proclaims, "Bless yourself and genuflect/Jesus loves my p***y best."
Brit Awards 2015: The winners

Show all 11
But if the lyrics mine familiar tropes of sex, dance, religion and celebrity, the music pushes out from her electropop template, with the brittle beats and wheezing dubstep electronic flourishes augmented by the kalimba groove of "Body Shop", the choral responses of "Heartbreak City" and the Middle Eastern drone of "Best Night".
The inventive Diplo is a frequent collaborator, with support from Avicii, Michael Diamond and Kanye, but what's most impressive is Madonna's singing, which for the most part eschews the excessive vocal treatments of R&B in favour of a simple clarity, which, on "Ghosttown" and "Joan of Arc", recalls the purity of Karen Carpenter.
It's a sonic nakedness that's more revealing than any flirty flash of boob or buttock.
Join our new commenting forum
Join thought-provoking conversations, follow other Independent readers and see their replies