Mokoomba at 229, London, gig review: Zimbabwean six-piece bring uplifting melodies and irresistible dance tunes
Band perform in London on a hot summer night and get the crowd moving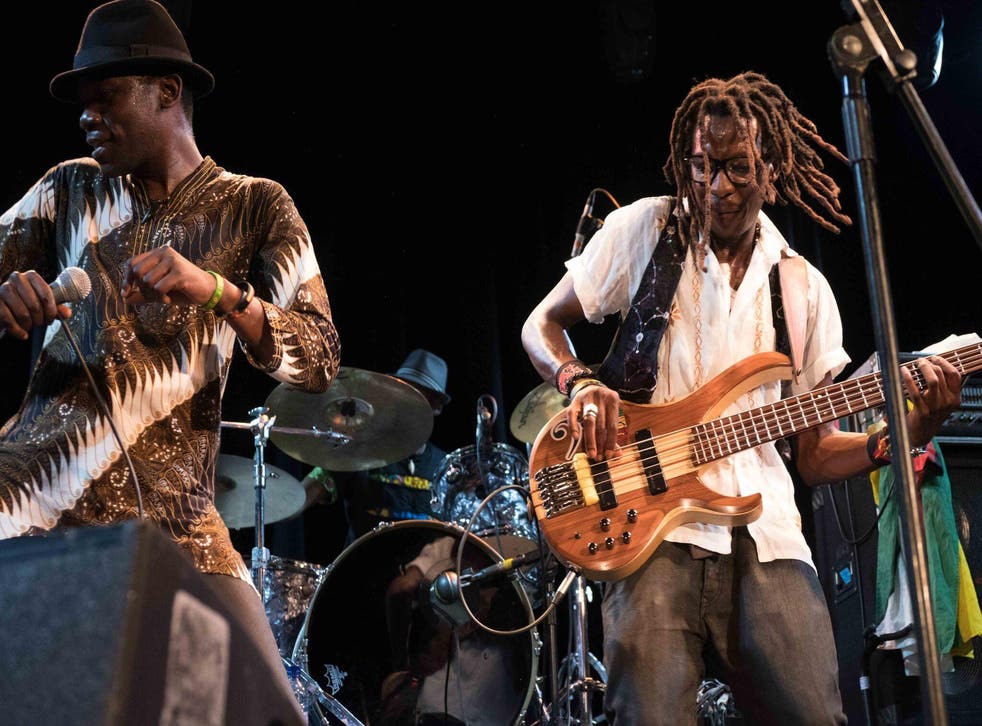 It is a long time since Zimbabwe gave us some of the giants of African music but, in the mighty Mokoomba, there is finally a convincing successor.
Two decades after the glory years of the Bhundu Boys and The Four Brothers, this six-strong band from Victoria Falls are also wowing Western audiences with uplifting melodies and irresistible dance tunes.
​Mokoomba first made a splash five years ago, with their rap and funk-influenced debut Rising Tide, but their new LP, Luyando, takes their appeal to a different level, with a stripped-down sound that brings those winning melodies to the fore.
On a London night hot enough to mistake for Harare, lead singer Mathias Muzaza naturally grabs the attention with his stunning, piercing vocals and impressive dance moves.
But the band's magic quality is the perfect gelling of guitar, bass, keyboard and African drums. Song after song boasts impressive arrangements, with the stirring Kulindiswe the highlight.
The set also features one extraordinary guitar solo – I'm afraid I could not identify the track – and one striking change of tone on a sombre song featuring just Muzaza's vocals, maracas and an intoxicating keyboard.
The singer holds his head in apparent grief, perhaps over the continuing pain in his home country. The theme of the LP is Zimbabwe's traditional life, its history and its culture.
One disappointment was the absence from the set of Nyaradzo, a powerful a cappella call-and-response song that revives memories of Ladysmith Black Mambazo.
The venue was far from full, but – given the way the crowd ignored the heat to dance without inhibition – it is only a matter of time before Mokoomba attract bigger audiences.
Join our new commenting forum
Join thought-provoking conversations, follow other Independent readers and see their replies