Nas review, The Lost Tapes II: Queensbridge rapper's latest work feels a lot like redemption
Seventeen years since the first 'Lost Tapes', the New York native marks yet another 'return to form' with a richly woven, well-produced collection of previously unreleased recordings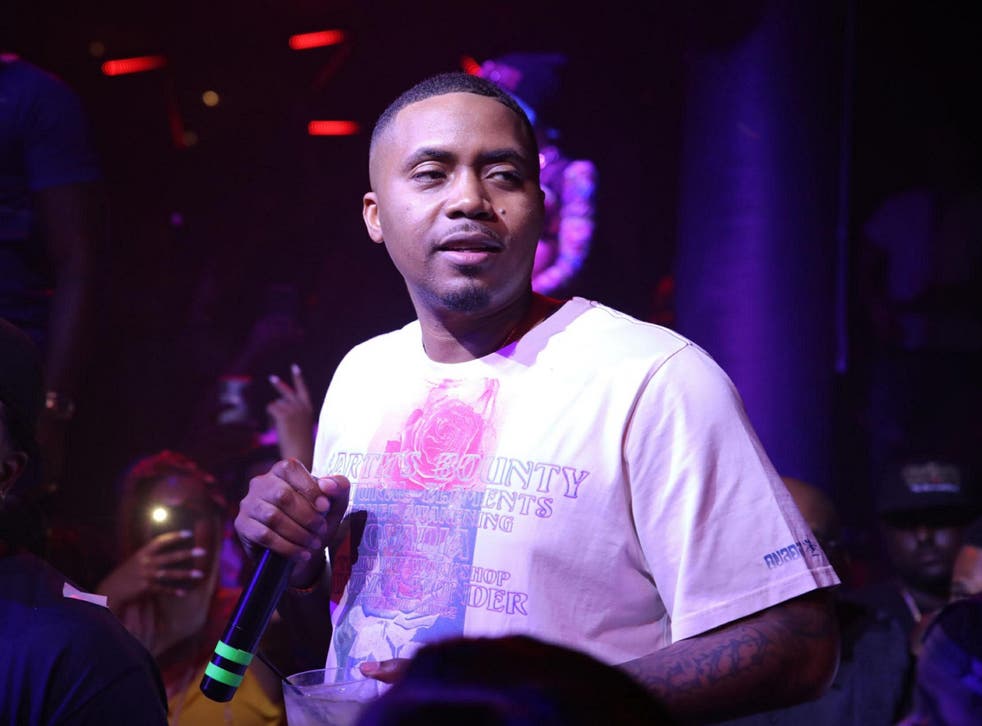 Nas may have released an album just last year, but it feels as though he's been out of sight for some time. The Queensbridge rapper's 25-year career is one of stops and starts, misfires and masterpieces. But on his long-awaited Lost Tapes II, he edges towards the latter category.
While many critics (and fans) hailed 2001's Stillmatic as a return to form, or even as an equal to his seminal 1994 debut Illmatic (not this writer), it's difficult not to view it as a nostalgic vanity project that held too much stock in Nas's feud with Jay-Z. The Lost Tapes II arrives almost two decades after the original (compiled from unreleased tracks off his 1999 album I Am… and Stillmatic), which was regarded as something of a redemption.
Nas addresses the expectations placed upon him from the very first track, "No Bad Energy", with a rhythm that mimics that stop and start momentum. "Heard some people discussing my whereabouts/ Yeah there've been a few sightings of me at Fairmount," he raps over a boy's church choir. "They said I would have no longevity," he later scoffs on the divisive "Jarreau of Rap (Skatt Attack)" – across a frenetic beat sampled from Al Jarreau's take on "Blue Rondo à la Turk". It's a fitting nod to another American artist known for his versatility, as Nas rattles out a list of his own attributes.
This isn't like Madonna grasping at various music trends from the past few years on her latest record, Madame X. That Cuban sax on "Jarreau" is the kind you'd hear on a street corner in Nas's New York, or through his personal ties (his father is the prolific jazz musician Olu Dura). Meanwhile, Wu-Tang Clan's RZA – Nas's fellow NY native and one of his most fruitful collaborators – applies his staggering knowledge and appreciation of Japanese culture to the dignified instrumentation of "Tanasia". It's another standout, even as Nas's well-intended rap conforms more to stereotypes.
The 40 best albums to listen to before you die

Show all 40
There are poignant moments: Nas misses his son on "QueensBridge Politics"; reflects on past golden eras of hip hop; regrets feuds that were left unresolved and ponders the burden of responsibility. On the triumphant closer "Beautiful Life", helmed by No I.D, Nas comes up like a prize fighter and hails everyone who had his back: "Stevie Wonder sent me word that he was in my corner/ Blind but still sees the pain of a young performer." He addresses mental health issues via a shout out to a brother who suffers from schizophrenia. Further in, he appears to take a swipe at his ex-wife, the singer Kelis, over issues of child support and access to his son, along with a reference to her allegation that Nas was violent towards her during their marriage. But then he concedes: "She married again and I'm wishin' all the best to her", and hails "the beautiful mothers of my kids" at the very end of the track.
This is not a predictable record. There are plenty of surprises, like Swizz Beats singing on "Who Are You" against elegant violins that recall a Kamasi Washington composition. "Adult Film" features a gorgeous piano riff; the Pete Rock-produced "The Art of It" has a delicious funk vibe; "It Never Ends" comes full circle via a bright piano loop. Where a full album produced by Kanye West (2018's Nasir) didn't pan out – perhaps because West's perfectionism was a bad fit for Nas's penchant for procrastination – "You Mean the World to Me" sounds like it would have been a standout on that record had it not been abandoned on the cutting-room floor. Now it's a standout on this album.
Maybe Nas never really lost it, but The Lost Tapes II sounds like an artist rediscovering his love for hip hop in the most joyous and satisfying way. It's hard not to consider his timing for this release, just three months since the 25th anniversary of Illmatic. It feels a lot like a third coming.
Join our new commenting forum
Join thought-provoking conversations, follow other Independent readers and see their replies