Nick Jonas review, Spaceman: Comfortingly moreish mid-tempo pop
The former Jonas Brother sinks his sweet, muscular voice into super producer Greg Kurstin's sonic upholstery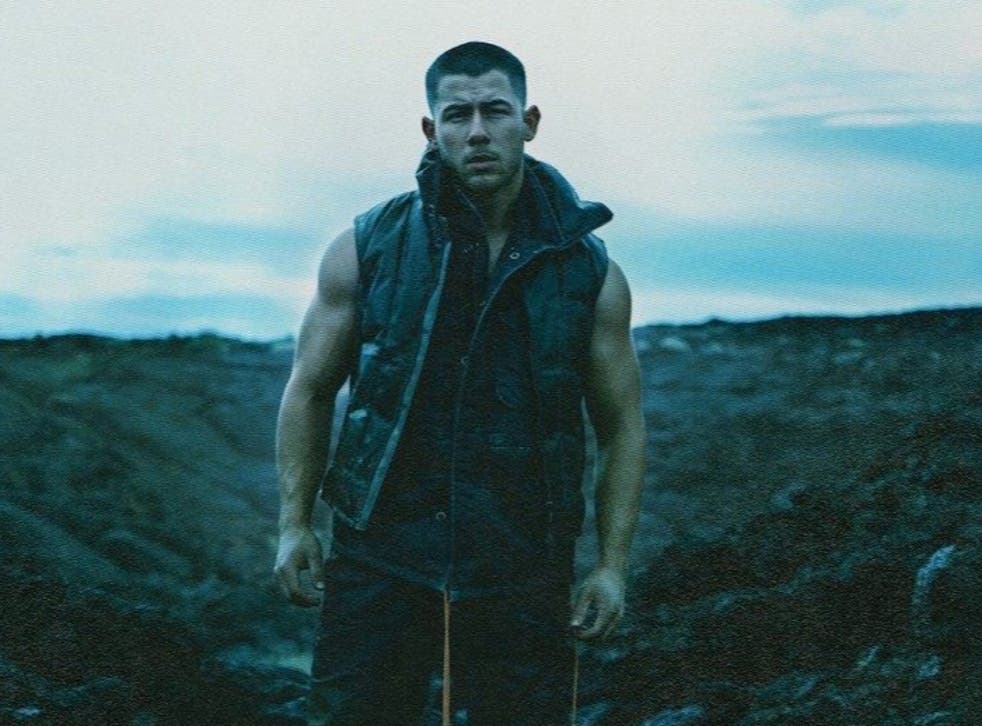 Lollipop-melting Katy Perry may be the Noughties' queen of food-based innuendo, but the clean-cut Jonas Brothers have smuggled some of the quirkier snack sex onto the post-millennial charts. It was Joe Jonas' band DNCE who gave us the billion-streaming "Cake By The Ocean" in 2016 while Nick Jonas compared a "sizzling white hot" lover to "Bacon" the same year.
Nick's fourth album, Spaceman, goes for broke, though, by comparing a perfect relationship to the hitherto unsung combo of "caviar with some Pringles" (on a wonky-synthed ballad called "Death Do Us Part"). It's one of the few leftfield aspects of an album that finds the former Disney star comfortable with the plush mid-tempo pop he ordered from super producer Greg Kurstin (Sia, Adele, Britney etc). You can almost picture Jonas as a customer in Kurstin's studio like a man in a furniture store, picking out the smoothest, most enduring beats and samples from the range of MOR swatches. Nodding appreciatively at the highest tog finger snap and the most flexibly strung bass lines. His sweet, muscular voice sinks into Kurstin's sonic upholstery with audible pleasure.
In interviews, Jonas has spoken about how the title track was inspired by a lockdown that's left most of us feeling strangely adrift from the usual buzz of life on earth. Against a cool, dream-drifty synth pulse, the 27-year-old singer who once harboured presidential ambitions sighs: "TV tells me what to think/ Bad news, maybe, I should drink/ 'Cause I feel like a spaceman." As he's often spoken about his tendency to find the positive in all situations, there's a surprising apathy about the state of American politics in a chorus that runs: "They say it's a phase, it'll change if we vote/ And I pray that it will, but I know that it won't."
Jonas' underlying anxiety taps into more personal subjects against the squash-ball beat and popcorn pings of the urgent "Don't Give Up On Us" and confesses, "After all this time/ you know you'll always make me nerv-iss" on the uxorious "Nervous". Kurstin has fun bringing the Club Tropicana party vibes to "Delicious"; while Jonas praises the moves of a lover "drippin' in definition", Kurstin throws on funk guitar, Eighties brass and some Prince-y background "whoop"s.
I was reminded that Kurstin once said: "My signature dance move might be some sort of Eighties new wave pogo, which I only break out on very special occasions. It will only last for about three seconds. Then I go back to a very subtle, less-is-more approach." As a producer, though, he keeps the Eighties cheese going longer, chucking a chunky sax solo at dancefloor-friendly "This Is Heaven" and tipping his earnest retro cap to Foreigner's 1984 hit "I Wanna Know What Love Is" on the questing "Deeper Love". He also has fun with the layered, cocktail croon of the backing singers on "Sexual" while Jonas explores a lover's body from neck to thighs.
The pair save the Pringles until the penultimate track. "Death Do Us Part" seems to be a supernatural tribute to Jonas' wife, actor and Miss World 2000 Priyanka Chopra. It starts out vampire-themed, as the singer swears: "You could put me in a coffin/ I'm always gonna find you love…" But I'm not sure Jonas has read the Vampire Rules, as he goes on to promise: "Our time is gonna come/ Just wait for the sun", which does tend to prove fatal for The Fanged Ones. Then again, I'm quibbling about this on a track that promotes the caviar & Pringles combo. To be honest, this album is more Pringles than caviar. But it's comfortingly moreish. When it comes to the Jonas boys, it seems that once you pop, you can't stop.
Join our new commenting forum
Join thought-provoking conversations, follow other Independent readers and see their replies