One Direction Midnight Memories, album review: 'A clumsy attempt at rock'
The boy band's third album is a fumbling transition from pop to rock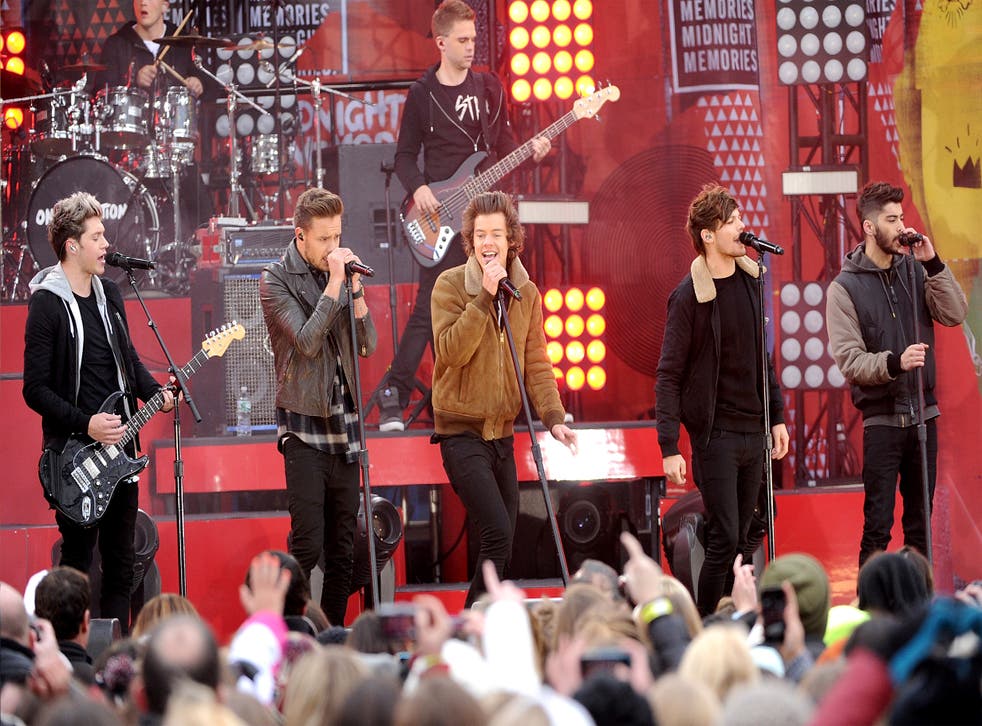 The classic Difficult Third Album syndrome is even more problematic for boy bands.
Faced with a rapidly maturing pre-teen fanbase that may soon tire of saccharine pop fare, One Direction have released their 'rockiest' album yet, which is soon to be heard on Radio 2's airwaves.
Take That successfully managed the process incrementally, but Midnight Memories finds One Direction fumbling the transition with clumsy attempts to adopt ill-fitting rock livery.
It's OK on tracks like "Best Song Ever", where their pop sound and harmonies are slightly fattened up with power-chords and chunky drums; but the title-track itself is too sharp a turn into Bon Jovi/Def Leppard territory, heavily reminiscent of "Pour Some Sugar On Me".
Meanwhile, the affectation of big rock guitar and spandex vocal snarl stains "Little Black Dress" with insincerity.
Elsewhere, "Something Great" applies Springsteen dynamics to routine fluff, while the careering new-wave guitar riff and cycling synth of "Why Don't We Go There" suggests a fancy for some of that Killers cred.
Download this: Best Song Ever; Diana
Join our new commenting forum
Join thought-provoking conversations, follow other Independent readers and see their replies