BBC Radio 1Xtra's Urban Proms, review: Lethal Bizzle stars alongside Krept and Konan, Wretch 32 and Little Simz
The cinematic setting allowed the versatility of the scene to shine through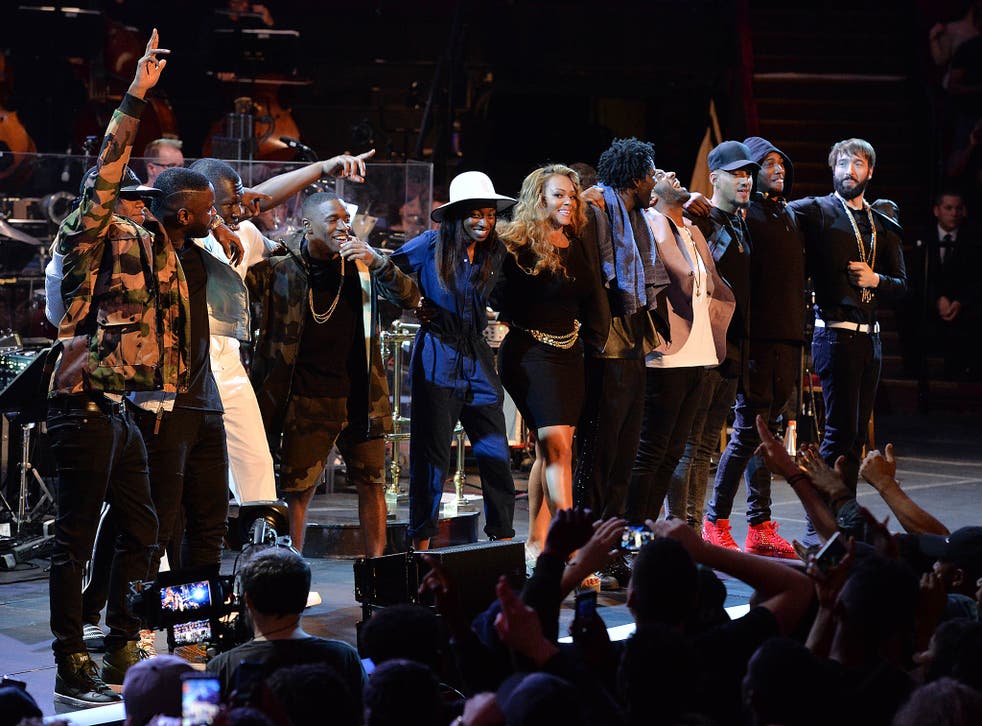 Setting such a collective of UK grime and hip hop talent against the showy, cinematic drama of the Royal Albert Hall is a wonderful way to showcase the versatility of the scene.
Stormzy leaps onto the stage to kick of the night with "Know Me From" before working up a sweat on "Shut Up", while Little Simz (Simbi Ajikawo) more than holds her own: rapping the phenomenal "Bars Simzson" she is simultaneously playful and ferocious.
Arguably grime's heroes of 2015: south London duo Krept and Konan bounce onto the stage for "Freak of the Week", where the heavy brass featured on their incendiary track is perfectly suited for a live orchestra.
But the highlight of the night is Lethal Bizzle's "Fester Skank" which melds into a roaring version of "Pow 2011". Joined by Chip and Kano, Lethal Bizzle prowls the stage in a pristine white bomber jacket, punching the air like a boxing champ as orchestra conductor Jules Buckley urges on the string section.
Wretch 32 closes the night on "Traktor", struggling to follow Lethal Bizzle's climactic performance but giving it his best and with help from Buckley, who by now is loaded down with three gold neck chains.
Register for free to continue reading
Registration is a free and easy way to support our truly independent journalism
By registering, you will also enjoy limited access to Premium articles, exclusive newsletters, commenting, and virtual events with our leading journalists
Already have an account? sign in
Register for free to continue reading
Registration is a free and easy way to support our truly independent journalism
By registering, you will also enjoy limited access to Premium articles, exclusive newsletters, commenting, and virtual events with our leading journalists
Already have an account? sign in
Join our new commenting forum
Join thought-provoking conversations, follow other Independent readers and see their replies