Radiohead, A Moon Shaped Pool, album review: Pleasure and despair as band let themselves be beautiful again
A Radiohead album to make you feel, better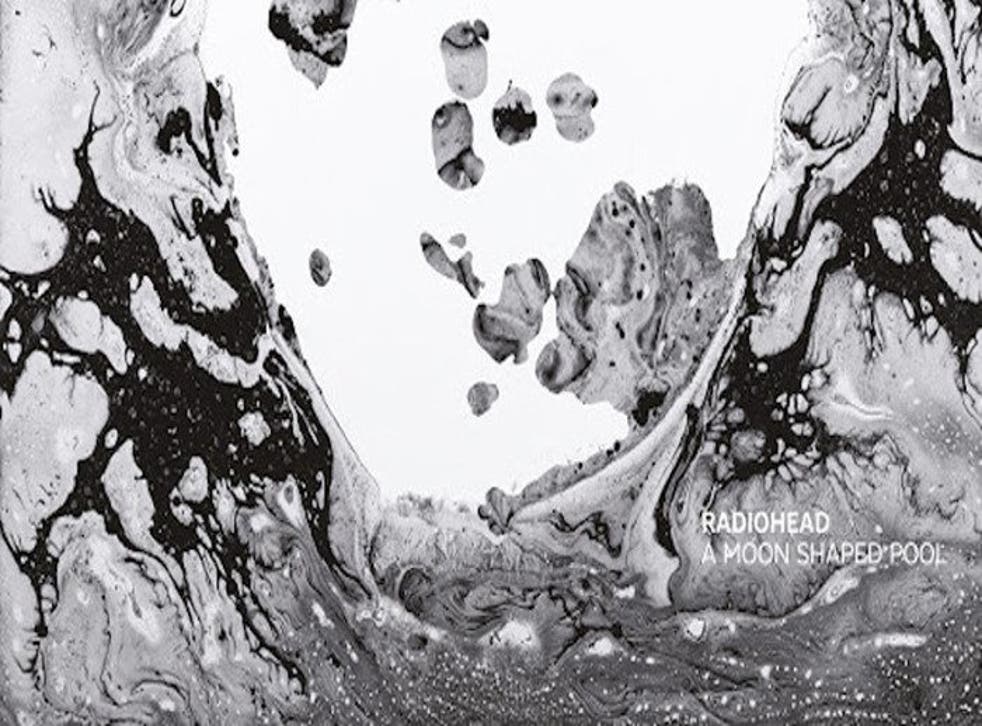 For all their diligently radical stylistic shifts, Radiohead have been trading on their reputation for years. Though a wonderfully free challenge to the very idea of a major rock band live, in the studio each album since Kid A and Amnesiac's twin peaks has left traces of disappointment; 15 years of feeling that all the fascinating explorations amount to a band who once did better. This ninth album finds Radiohead suddenly still, finally arrived. Though its instrumentation is a folk-classical hybrid, with Jonny Greenwood's electric guitar barely there, A Moon Shaped Pool sits comfortably in the rock album's strongest traditions, making a cohesive, clear statement. Radiohead also let themselves be beautiful again.
"Burn the Witch" is a powerful opening, even minus its The Wicker Man in Camberwick Green video. "This is a round-up/This is a low-fi banker tax," Thom Yorke warns, as crowds cheer the gallows. But what begins as a simple song of vengeance on untouchable ruling class wreckers twists into police state paranoia, hinting at the irrational, media-stoked witch-hunting of those on benefits. Increasingly hysterical strings reach a slashing, throat-slitting climax as the scapegoats perish.
More nightmares follow. "Daydreaming"'s gently aqueous piano ends with sniffing, snorting distortion, like a minotaur rounding the corner at labyrinth's end. "Decks Dark" is a muted, allusive protest song which finds the sky blackened and helpless victims deafened, shameful images of Aleppo rising. The groove of "Ful Stop" builds into a bad dream's claustrophobic gigantism as death punishes Yorke's protagonist, and the pull of nostalgia makes him plead: "Won't you take me back?"
There are panic attacks and dead ends. But there is also a sense of lucidity, and clear, acoustic space. Yorke's singing is unaffectedly lovely, and his words unusually direct. "Desert Island Disk" is a moment of personal folk revival, as he sets out "upon the waves" as in so many old English songs, modal, acoustic guitar sending him on his way. Wandering in a mystic, surreal realm somewhere between an Algernon Blackwood English horror tale and a folk song, he uses a "reflection in a window" and an "open doorway" to "cross the street/into another life". The mythic terrain A Moon Shaped Pool's title announces could refer to Narcissus, or the lost civilisations and loveless monsters of Abraham Merritt's 1919 novel The Moon Pool. Here, it provides arresting hope for a man cursed by depression.
"The Numbers" melds the strings of Curtis Mayfield's symphonic soul and Led Zeppelin's acoustic folk-rock to extend that hope to us all. Instead of writhing in helpless anger at injustice as he has so often, Yorke here encourages generational, uplifting change. This moon is "smiling", and strings soar skyward, because the numbers belong to "the people", and the "future is inside us". "Tinker Tailor Soldier Sailor Rich Man Poor Man Beggar Man Thief" declares "all you have to do is say yes", and ends with crackling like fireworks after victory.
The dark art of Radiohead

Show all 10

The personal and political meet in "Present Tense", where the damage of an inert, quiet life ("don't get heavy/keep it light") meets the power of crooned, loving conviction. A Moon Shaped Pool concludes with a studio revival of "True Love Waits" from 2001's live album I Might Be Wrong, in which love, threatened elsewhere, leaves Yorke quietly prostrate at its feet.
In so many ways, A Moon Shaped Pool fights its way free of impasses, passively resisting and attempting the transformation of an often-terrible world. Drawing on the embattled, hopeful possibilities of early Seventies soul, rock and folk, its chamber-classical and folk instrumentation allows for pleasure as well as despair. This is a Radiohead album to make you feel, better.
Register for free to continue reading
Registration is a free and easy way to support our truly independent journalism
By registering, you will also enjoy limited access to Premium articles, exclusive newsletters, commenting, and virtual events with our leading journalists
Already have an account? sign in
Register for free to continue reading
Registration is a free and easy way to support our truly independent journalism
By registering, you will also enjoy limited access to Premium articles, exclusive newsletters, commenting, and virtual events with our leading journalists
Already have an account? sign in
Join our new commenting forum
Join thought-provoking conversations, follow other Independent readers and see their replies