Sam Smith, gig review: 'Transforms mediocre songs into an effortless soul-pop performance'
Shepherd's Bush Empire, London
Jenn Selby
Tuesday 25 February 2014 15:29 Comments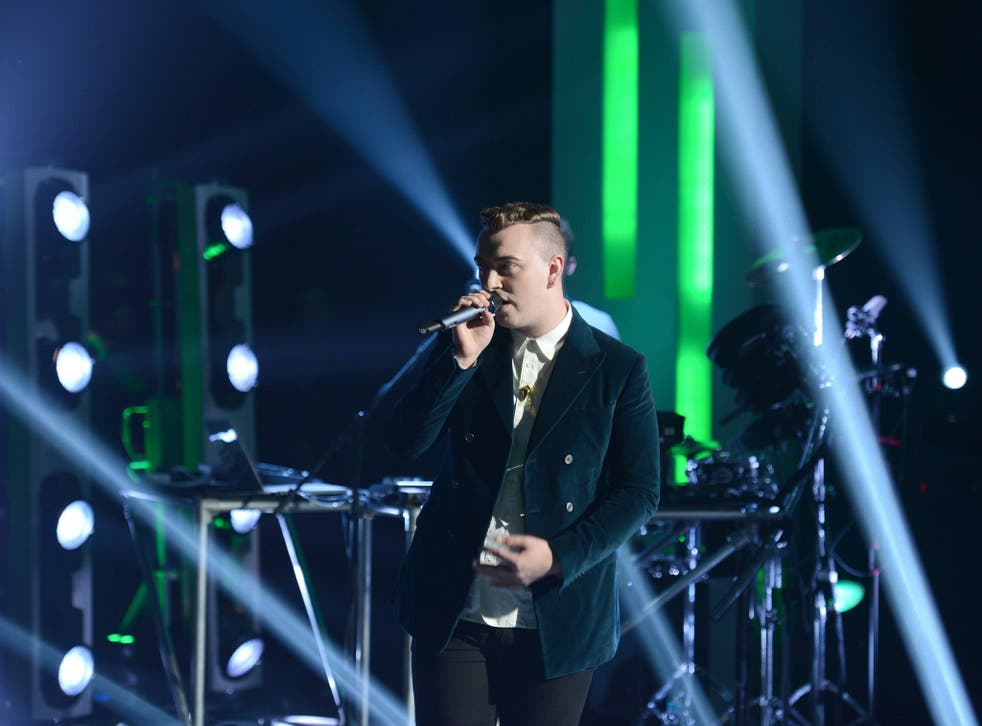 It's almost like watching a man in the midst of an outer-body experience, such is the look of surprise stretched across Sam Smith's face throughout his hour-long set at Shepherd's Bush Empire.
Even he, it seems, is finding it hard to believe the reaction to the nation's most unlikely new pop star as he smoothly negotiates his way through a clutch of material from his debut album, In The Lonely Hour, in front of a seething, largely female audience.
And, after promising opening performances from up-and-coming singer/songwriters Daniel James and Josh Record, he's in a good place before he starts.
Smith's currently number one in the UK Singles Chart with "Money on my Mind". Plus he's just been honoured with the BRITs Critics Choice Award – an accolade previously won by the now hugely successful Ellie Goulding, Florence + The Machine and Jessie J.
"I can't believe it, this is my favourite venue," he tells the crowd excitedly, following a seamless opening run backed by the full band and a flanked by a gaggle of gospel singers. "I saw a singer called Lily Allen here once, right up in the back seats there. Yeah. They're sh*t seats, so I thought I'd leave you all chocolates."
"Aw"s and "So sweet"s and shoulder shrugs ensue (the location of said chocolates remains a mystery throughout). But his boyish gestures - and even more boyish appearance - are at odds with one thing, his voice; a richly tonal instrument with a pitch-perfect high-end and a rare soulful quality that few so young possess.
And it's this that sees him transform what are – with the exception of "La La La", "Lay Me Down" and a down-tempo version of Disclosure collaboration "Latch" – a mediocre collection of songs into a tight and effortless soul-pop performance that far belies his 21 years.
Even the most stubborn of audience members find themselves two-stepping in the far seats during album track "Like I Can", while the snapping bass of "Crawling Back To You" sparked a fresh wave of participation from the stalls. And, by the time he re-emerges for the encore ("Lay Me Down" and new single, "Stay With Me") it's clear he's won the majority over.
What he might lack in experience ("How do I write love songs when I've never been in love?" he questions at the start of slow number "Not In That Way") he makes up for in sheer talent. Now he just needs the tunes to go with it.
Register for free to continue reading
Registration is a free and easy way to support our truly independent journalism
By registering, you will also enjoy limited access to Premium articles, exclusive newsletters, commenting, and virtual events with our leading journalists
Already have an account? sign in
Join our new commenting forum
Join thought-provoking conversations, follow other Independent readers and see their replies