Snowbombing Festival, Mayrhofen, Austria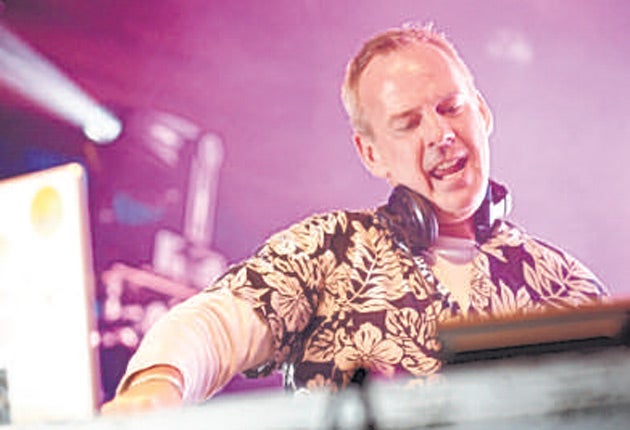 Mayrhofen is a tranquil, quaint mountain village. But for one week in April, by 9pm it is a hive of activity, its chalet-lined streets filled with revellers in fancy dress. The day's snowboarding and skiing has taken place, so music takes over.
When the festival started, in 2000, Snowbombing was dedicated to dance and electronica acts and DJs. Recently, it has catered for the indie-rock camp. This year, the line-up offers hip indie bands, crossing dance genres. Not that the greater part of the indie crowd seems to know that the festival has extended its appeal, but this year sees Snowbombing prove its reputation beyond its electronica-based beginnings.
Crowd size had no bearing on the quality of the acts. Doves' set, though sparsely attended – perhaps the band's thoughtful and melancholic indie did not appeal to the ravers' party vibe – was a highlight. With a "best of" album on the shelves, the trio provided a set spanning their 20-year career, including "Kingdom of Rust", "There Goes The Fear" and the Motown pounding of "Black and White Town". Doves are used to playing in the UK to crowds 10 times the size of this one, so perhaps Jimi Goodwin could have been forgiven for thinking they were performing for Austrians who had no idea who they were. "I can sing that in German", he said, unaware that the majority of Snowbombers are British.
Wild Beasts' exceptionally tight set had a small crowd of fans dancing to their intricate syncopated beats and the falsetto of Hayden Thorpe. Mainstream acts The Enemy and Editors played to a packed-out hall.
On the final night, a forest clearing became a magical location for DJ Yoda, De La Soul and Fatboy Slim. De La Soul certainly knew how to set the tone for a party, playing their timeless hit "Me Myself and I" before Fatboy Slim created a club atmosphere with a set peppered with hits. The hordes then went to catch the disco guitar band Friendly Fires, whose fanbase seems to have grown since they were nominated for the Mercury Prize last year. The St Albans trio – who had been seen making the most of the slopes – conjured the perfect mood with "Kiss of Life", its carnival feel provided by its drums and upbeat vocal melody, in a set which raced through songs from their two albums. Live music makes for great après-ski.
Join our commenting forum
Join thought-provoking conversations, follow other Independent readers and see their replies