The Pop Group, Citizen Zombie - album review: Post-punkers are still angry after all these years
The Pop Group's signature mode of deviant funk is still disconcerting and the focus of their anger is still sharp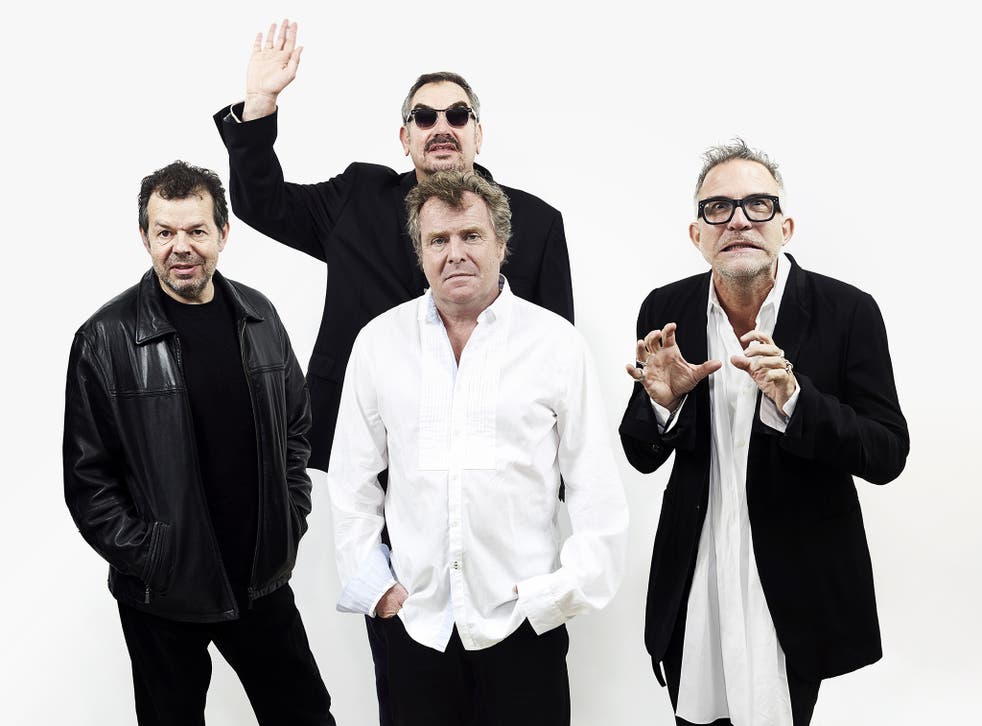 As the Pop Group returns to the fray after 35 years away, there's no sign that their political ardour has dimmed significantly; nor, under the watchful ear of new producer Paul Epworth, that the band has in any way dulled the cutting edge of its exploratory musical attitude, which remains at most times just a blade away from aural chaos.
The title track opens proceedings with a screeching noise akin to a train trying to avoid running into buffers, before developing into a slowly rolling, turbulent sonic stew, with snarling guitar and electronic detritus riding a roiling dub-funk drum'n'bass groove. "Like a bad, mad robot spinning out of control, do you have no soul?" yelps Mark Stewart, seeking out the most astringent disparities of key and pitch and sounding for all the world like a man from whom a confession is being drawn with hot pliers. "Out here on the perimeter, no one can hear you scream."
Rock and pop highlights of 2015

Show all 5
The Pop Group's signature mode of deviant funk, with dub effects and tangled guitar distortion wielded with razoring disregard for polite taste, is still disconcerting and the focus of their anger is still sharp, albeit refracted through allegory and apocalyptism: the unseen forces "creating hyper-crisis in the age of anxiety". "Is this the land of the lost?" asks Stewart. "Are we fallen gods?"
It's a rhetorical question, of course. But hope persists, usually in female form, whether it's the "sister freedom" of "Mad Truth" or the "Baby baby chaos, saint outrageous" of "St Outrageous". Or most spectacularly, the heroine of "S.O.P.H.I.A.", clearly a second cousin to the subject of their epochal debut single "She Is Beyond Good and Evil", who, we learn over loping slap bass, rhythm guitar and engine-growl feedback, "will not be denied anything". It remains to be seen whether the times have shifted acceptability more in their direction; but regardless, like Mad Max, it's heartening to know they're still out there somewhere.
Register for free to continue reading
Registration is a free and easy way to support our truly independent journalism
By registering, you will also enjoy limited access to Premium articles, exclusive newsletters, commenting, and virtual events with our leading journalists
Already have an account? sign in
Register for free to continue reading
Registration is a free and easy way to support our truly independent journalism
By registering, you will also enjoy limited access to Premium articles, exclusive newsletters, commenting, and virtual events with our leading journalists
Already have an account? sign in
Join our new commenting forum
Join thought-provoking conversations, follow other Independent readers and see their replies