Tom Misch at the Printworks, London, review: Artist can get everyone in the room moving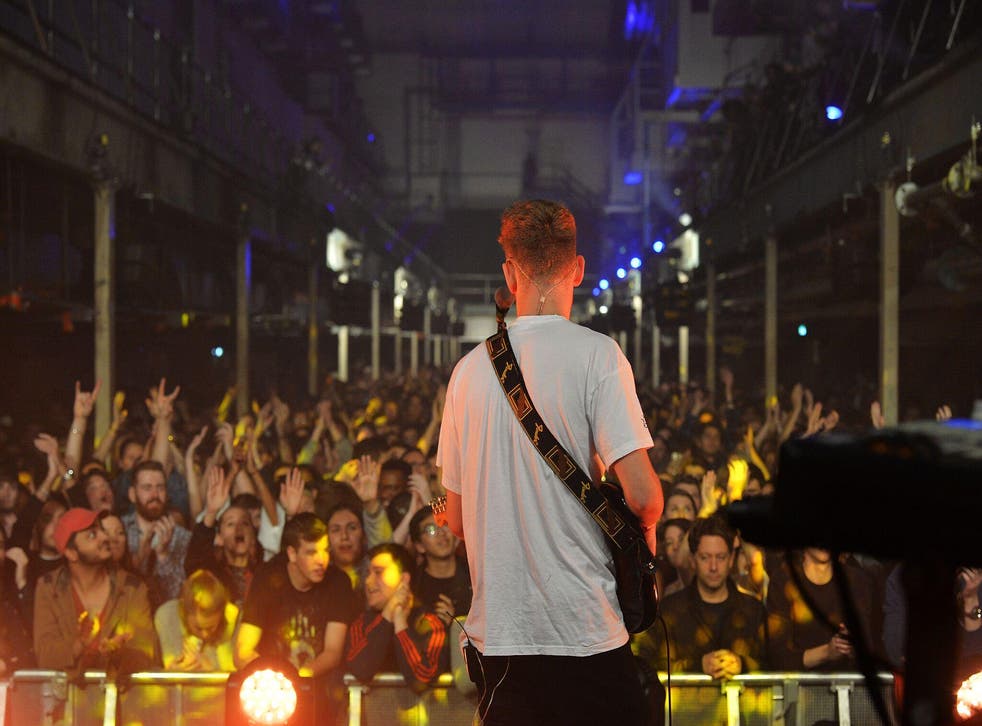 Behind every tapping foot and nodding head on a cool Friday evening were the talents of a south Londoner that felt very much at home.
Tom Misch brought his eclectic, mostly feel-good produce to the stage at the Printworks. Having seen him on multiple occasions as a guest of rapper and friend Loyle Carner, it was intriguing to see how he fared on his own.
Admitting that he's not one for chats with the crowd, it was clear the music needed to do the talking. The fact there was just about enough time left for his encore is a credit to just how many songs he's been rattling off. You wouldn't guess he's still in his early twenties with a catalogue of this size.
Misch is an artist who can't really be defined by genre. He slides seamlessly in between funk, neo-soul and acoustic – and there's even a violin to mix things up.
His latest release "South of the River" was aptly in tune with the location. Had he not played in Soho the night before, you'd have thought he mapped all his London gigs to fall this side of the Thames.
While at times Misch had the entire room in the own palm of his hand, the audience didn't seem to follow him through the slower pieces, talking restlessly.
There is little he can't do – from singing to producing – and to get everyone moving is his bread and butter, but a little more showmanship wouldn't go amiss. Perhaps he needs those more commanding voices - of Carner and his other collaborators - onstage with him to maintain his grip on the audience.
Register for free to continue reading
Registration is a free and easy way to support our truly independent journalism
By registering, you will also enjoy limited access to Premium articles, exclusive newsletters, commenting, and virtual events with our leading journalists
Already have an account? sign in
Register for free to continue reading
Registration is a free and easy way to support our truly independent journalism
By registering, you will also enjoy limited access to Premium articles, exclusive newsletters, commenting, and virtual events with our leading journalists
Already have an account? sign in
Join our new commenting forum
Join thought-provoking conversations, follow other Independent readers and see their replies